There are entrepreneurs, and then there are serial entrepreneurs. While some business owners may create "one and done" successes, or back off after a heartbreaking failure, serial entrepreneurs are likely to keep pushing, relentlessly starting business after business in an endless quest to bring their vision to life.
This experience can pay off—a serial entrepreneurs' prior experience at starting a business according to a study from the National Bureau of Economic Research.
How does a business owner enter the ranks? In my discussions with serial entrepreneurs, I've found that success may be less about following a checklist and more about innate personality traits. Some serial entrepreneurs speak of it as a calling, as if they had no other choice. Here, we profile one serial entrepreneur to illustrate these seven common traits of serial entrepreneurs:
1. You're Unemployable
"I used to pray, literally, why can't I just be normal? Why can't I be happy in a regular job?" says Matt Paxton, who knew within the first eight hours of his first job, in 1997, that he wasn't cut out for it.
"They had this antiquated computer thing," he explains. "I said, 'Why can't we do it differently?' They said, 'No, we just do it this way.' I lasted there six months." Paxton, now 40, hasn't had a "real" job since he was 25.
Failure is awesome if you embrace it. Failure gets you closer to the goal, so get excited when you fail. It's just a mindset.
—Matt Paxton, founder, Clutter Cleaner
Paxton, based in Richmond, Virginia, started five businesses in quick succession over four years. These included co-founding Xterra Wetsuits in 2001 and launching Clutter Cleaner in 2005.
2. You're Stubborn
Even when there's no money, no chance and no support, serial entrepreneurs are likely to have an unshakeable belief in themselves, and their idea, that keeps them going. "I had an advisor telling me, 'Dude, there's no way financially you can make it. You will be out of money by October. You need to stop,'" Paxton says. "And I'm like, 'Nah, I'm gonna keep going. There's something here.'" Actually, the advisor was right, and Sandal Saver, a cleaning soap for flip-flops, became Paxton's first entrepreneurial failure.
3. You Fail, a Lot
"Failure is awesome if you embrace it," Paxton says. "Failure gets you closer to the goal, so get excited when you fail. It's just a mindset."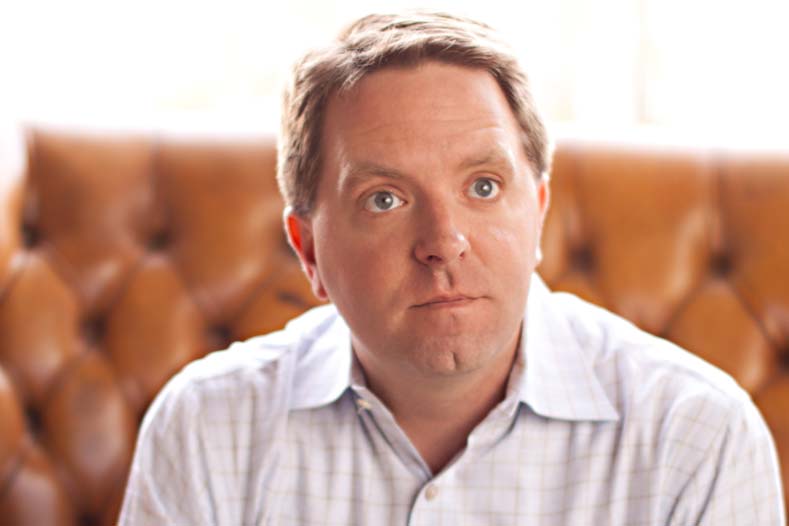 Paxton tried two other startups during his serial run, including Bling Bling Pizza, a frozen pizza that came with a souvenir gold chain (he never sold a single order). A business idea for pre-sliced limes for beer went pretty far in talks with a major beer manufacturer before being passed over.
Then Paxton started Clutter Cleaner. Even that looked like a failure at first. "I was cleaning up trash while my friends were doctors and lawyers," he says. "They made fun of me until I got on TV, until I wrote a book. I was a 'failure' until the very last minute when I was suddenly no longer a failure."
4. You're Flexible
""Flexibility is a necessity; it's oxygen," Paxton says. He created Clutter Cleaner to be a moving and recycling business, but it quickly morphed into an unanticipated direction—hoarder cleanups. The more Paxton tried to emphasize the company's standard moving services, the more requests he got for hoarder cleanups and interventions. It was a largely unexplored business niche, and for the first time, Paxton found himself focusing on helping people instead of earning money. That pulled him in.
Paxton credits this flexibility with helping the company create and define a new industry. "Today we are national experts," Paxton says. "We educate top government agencies on hoarding because we were able to embrace this new direction."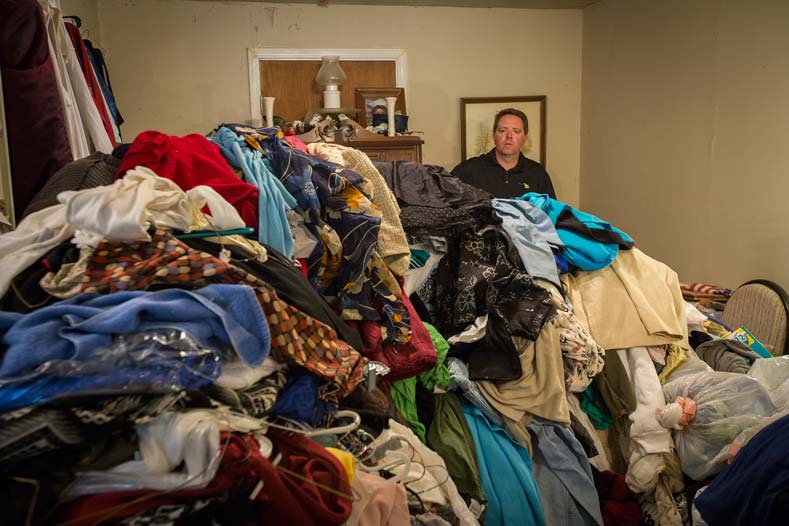 5. You Don't Believe in Luck
Paxton's business success came quickly after appearing on A&E's Hoarders as a cleanup expert, but he is quick to point out that it wasn't luck. "Fourteen years of experience and failure allowed me to capitalize on the opportunity when it became available," he says. "I got asked to be on TV on Monday, found out I was going to be a father on Wednesday, and was filming in Alabama on Friday. It was the craziest week of my life. I had to build an online brand and logo within four days. That's churn, that's hustle, not luck."
6. You Embrace Pain
Paxton believes that entrepreneurs have a higher tolerance for financial pain than people in typical jobs. "You aren't an entrepreneur until you ask your wife what you can sell to make payroll," he says. "Instability is all I know, and I just prepare for it and expect it."
What looks like instability and risk to others may be daily life for serial entrepreneurs. "I've had a great five-year run," Paxton says. "But I know I'll have another bad five-year run someday. That's just business. You have to prepare for that and save, save, save.
7. You Chose the Right Family
Paxton's wife, Sarah, grew up with parents who traveled frequently for work, so she was prepared for some of the ups and downs of entrepreneurial life. But Paxton doesn't take that for granted, and works hard to keep Sarah looped into the financial picture.
"I can't say 'Just trust me,'" he says. "She needs to see the receivables and know that the money will be here in six months when we need new tires."
The Paxtons meet bimonthly to review both business and household finances. "If your family isn't comfortable with this lifestyle, then don't do it," Paxton says.
Serial entrepreneurship may not be for the faint of heart. But if you have the skill set and temperament to start a business once, you may be able to do it twice or more, and each fresh start may improve the likelihood of success
Read more articles about leadership skills.
A version of this article was originally published on September 15, 2015.
Photos: iStock; Courtesy of Clutter Cleaners