When Scott Cameron Smith and Darren Tunstall decided to write and self-publish a book, the entrepreneurs worked hard to make the book as successful as possible. Their efforts paid off. 
Soon after publication, SOLD! A Proven Social Media Strategy for Generating Real Estate Leads, became an Amazon number-one bestseller, resulting in increased visibility for the authors, including speaking engagements.  
Self-publishing a book is a great way for small-business owners to promote their brands and add to their income streams, says Linda Scott, owner of eFrog Press, whose company is a one-stop shop for entrepreneurs who want to self-publish. "Books are considered the new business card. They give small-business owners a way to establish themselves as authorities and connect with potential clients."
While it's never been easier to self-publish in e-book and print formats, many authors make some common mistakes that can get in the way of preventing their books from being successful. The following seven mistakes will sabotage your best efforts.
1. Bad Cover Design 
"Covers are more important than ever now that so many books are sold online," Scott says. "Your cover needs to attract a reader in the thumbnail view, which means it's important to understand concepts like typography and color palettes. Always preview your cover in a small size, like 150 pixels width. Make sure you can read the title and author name and recognize the images. If the cover looks squashed and the words are unreadable, consult a graphic artist specializing in book covers."
2. Ineffective Title
A cute title may look nice on your cover, but if it doesn't clearly spell out the topic of your book, readers probably won't find it. Using keywords in the title that readers might use in a search can jump-start sales, according to Smith and Tunstall, who, through their company Huntington Media, assist small-business owners with content marketing for their books. 
RELATED: Guy Kawasaki's Guide to Self-Publishing Your Next Book
"Amazon and Barnes & Noble are search engines in addition to databases," Tunstall says. "All of the words in our title have a purpose in terms of SEO for online booksellers and Google, Yahoo and Bing."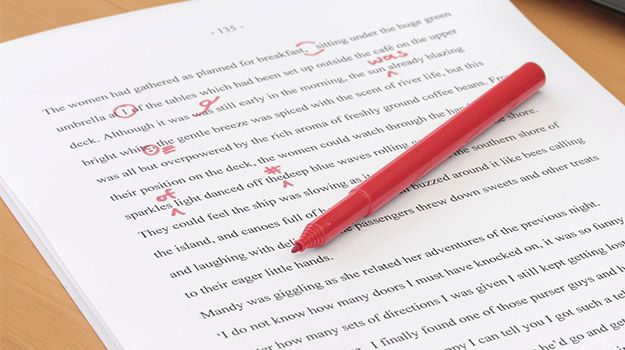 3. Lack of Editing
"Misspellings, grammatical errors and typos can lead to bad reviews that cannot be removed, resulting in loss of credibility with readers," Scott says. She suggests hiring professional editors to review content and organization, and check for grammatical errors and typos.
Smith and Tunstall are glad they hired a developmental editor as well as a copy editor and proofreader. "We had our book laid out in the manner we thought was appropriate, but the developmental editor made some suggestions on organization that really improved the flow," Tunstall says. "The proofreading and copyediting were also important."
4. Poor Book Description
Failing to spend time on your book description, which will appear next to your cover on all online book retailers, can have disastrous consequences. 
"The description is your final opportunity to grab the attention of potential readers and convince them to click and buy," Scott says. "Spend time on this element, or spend money on a copy editor to write it."
You can also increase sales potential by incorporating testimonials about your book from industry leaders into the description.
5. Ignoring Author Bio and Photo
Skimping on or skipping your author biography can give a bad impression. 
"Your author bio is the perfect place to establish yourself as an authority, so don't waste it," Scott advises. "Check out bios by your competition for ideas. Be professional and show why you are the perfect person to write this book."
RELATED: How to Write a Business Book: The Essential Guide
In the same respect, your author photo gives you an opportunity to make a good impression. "If you are marketing a serious book, don't post a goofy picture," she says. "Consider an image related to your topic. A carpenter, for instance, could pose on a ladder wearing a tool belt."
6. Overstuffing the Front of the Book
Packing the front of your book with too many items, like a dedication, prologue, reviews and author biography, means that readers will get to view very little of your actual book when they download the free sample. Scott suggests linking such elements from your table of contents and moving them to the back so readers can sample enough pages to want to buy your book.
7. Don't Market Your Book
All the hard work creating a book will be wasted if you don't take the time to promote your creation.
"We followed our own advice when marketing SOLD!," Tunstall says. "To sell your book, it's important that you do things like create a website and blog on relevant topics." The SOLD! authors also suggest creating your own publishing company, which makes your book look more professional.
Keep these self-publishing tips in mind, and you'll soon find yourself asking, "Would you like your book autographed?
Read more marketing articles.
A freelancer since 1985, Julie Bawden-Davis has written for many publications, including Entrepreneur, Better Homes & Gardens and Family Circle.
Photos: Thinkstock