At this point, many companies recognize that developing a branded mobile app can be an asset. Unfortunately, fewer of them understand how to best leverage this new channel in order to benefit their brand.
"We were inundated with requests that were like, 'We need an app because somebody within an organization says we need an iPhone app or we need an Android app,'" says Anthony Franco, the president and co-founder of app development agency EffectiveUI. "The conversations are sometimes a little awkward because we asked the very simple question, 'Why?' And there was this struggle, and there's still a little bit of struggle with articulating the reason behind the mobile app."
In order to better articulate the factors that should drive mobile app development, EffectiveUI recently commissioned a Harris Interactive survey of 781 online adults who downloaded mobile apps. As the company suspected, the study found that 38 percent of mobile app users weren't satisfied with the apps available from their favorite brands.
Franco recently chatted with us about how brands can avoid contributing to this group of unsatisfied mobile app users.
1. A Mobile App Is Not a Marketing Campaign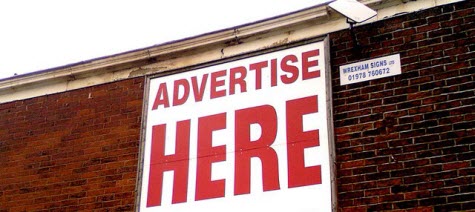 If your goal is merely to make your brand visible, advertising networks are a better outlet for your marketing campaign than a mobile app. Only 18 percent of respondents in the study said that they even considered whether an app was from a brand name company when deciding to download it. Even your most loyal customers won't download an app unless it does something useful for them.
When a major credit card company recently tried to build a social network around its brand on a mobile app, for instance, it crossed the line between what is appropriate for a mobile app and what is appropriate for a marketing campaign, said Franco.
"[The mobile app] had nothing to do with their business really, other than to attract eyeballs," he says. "And if you look at the reviews on that app, it's: 'This is an obvious attempt at trying to market to me. It's a well-designed app, it's pretty, but all it is is about deals in my area trying to sell me something.' Try to stick really closely to what your business does, and provide value."
2. A Branded App Is Not a Mobile Website




Some companies that Franco has worked with have initially wanted to put all of their website features into their mobile apps. But that's not what apps are intended for, Franco says. Seventy-three percent of mobile app users in the study agreed that they expect a company's mobile app to be easier to use than its website.
Taking the top 10 features of a company's website and moving them directly over to its mobile app, for example, just doesn't work. The problem is that those 10 features may be useful on the web, but that usefulness may not translate when put on a mobile device.
"[Customers] don't want the entire website on a mobile application. They want utility and a very defined set of features that are specifically designed for mobile use cases. Make it easier to use -- make it less complex than your website."
3. A Branded App Should Provide Utility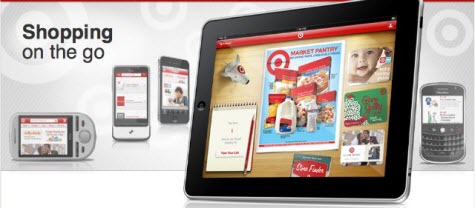 Seventy-five percent of survey respondents said that a mobile app should do exactly what they want or need it to do. "In other words, provide me utility," Franco says. "Don't market to me. Provide me something to get something done."
There are quite a few utility-based branded apps out there. Chipotle, for example, has an app that allows you to order without waiting in line. One feature in the Starbucks app allows users to buy coffee with their phones. And Target recently introduced an iPad app that will make it easier for customers to shop during the holidays.
4. Focus on the User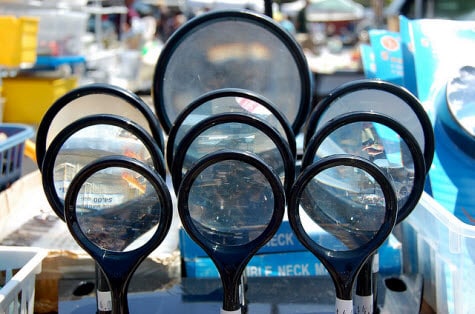 In order to understand what will appeal to your target users, it's helpful to understand your target users. And a little research never hurt in contributing to this objective.
Franco says that after the brand decides what kind of consumer it is targeting with its mobile app, the app developers should figure out a way to deepen their understanding of what that consumer wants. Sometimes it's a matter of interviewing people on the street. Sometimes it's going into people's offices and watching how they use a website or software.
"[A mobile app] has to be user-centered," Franco says. "It has to come from a place of empathy for what the user wants to get done on their device. It can't be from a place of big creative, big think, big campaign, and hoping it's going to go viral. That's not what people want on their mobile devices."
5. Build Around Mobile Use Cases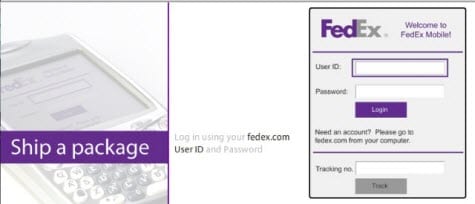 People accomplish some tasks on their phones. They prefer to do other tasks on a website or in some other way. It's important to focus on the former category so that you don't clutter your app with features that users won't appreciate in a mobile setting.
EffectiveUI cited the FedEx app, for instance, which allows users to do four tasks: make a shipping label, track a package, find a FedEx location and get a quote. While the app leaves out a lot of features that are available on the company's website, it focuses on tasks that people are likely to complete on their phones, while standing in line, on a train or during a break.
6. Think Twice Before Becoming a Game Developer




While some brands like Barclaycard and Audi have had some success with branded mobile apps that are games, this strategy is a risky one. First, you're entering the gaming business. There are a lot of companies that exclusively build games in the app store, and they're pretty good at it. Competing can be tough. Second, it's hard to determine the ROI for a game. Are they really engaging with your brand by, let's say, navigating a character down a crazy waterslide?
"If you want to [get] eyeballs, there are ad networks for that," Franco says. "You're specifically going in and picking out a game that is relevant to your brand and saying, we want to sponsor that game. So instead of getting into the gaming business, stay in the marketing business if that's your goal. And sponsor other things. Or use the mobile ad platform."
7. It's Better to Have No Branded App Than a Mediocre Branded App




The EffectiveUI study found that 13 percent of people who had a bad experience with a branded app avoided downloading other apps from that brand because of it. That means that if you create an ineffective branded app, it will affect your future attempts at mobile applications as well.
"The study basically says take this channel seriously," Franco says. "And don't just treat it like a $60,000 microsite campaign. A bad microsite falls flat, and it's designed to go away in three months. A bad mobile application does lasting damage -- it's there forever. So take it very seriously."

Time for a brand makeover?  Learn more about how your brand can represent – and shape – your business in the Project RE:Brand webisode series by American Express OPEN.  Project RE:Brand follows five small businesses as five creative agencies help them re-envision their brands.  
Image courtesy of
drinksmachine
,
?
'
,
kevinthoule