Traveling on business doesn't have to be the mad dash entrepreneurs may expect. Nor does it have to mean ignoring your small-business pride by only eating at fast food chains or sleeping at big-name hotels. With reliable tools like the Shop Small Map at your fingertips, you can find these local venues to help make the business travel experience seamless, and even enjoyable.
The key is to travel smarter. Map out places to support your habits and mishaps, whether you're squeezing in a gym workout before your 9 o'clock or dealing with a cab ride-induced coffee stain at the dry cleaners.
We've compiled a list of businesses using the Shop Small Map to add to your address book. From a sushi lunch meeting at Yama 49 to a suit drop-off at Mac Dry Cleaners, these vetted local spots will help give you peace of mind while working in the Big Apple. Plus, you'll get to show your love for small businesses—and maybe even have a little fun—on your next business trip to New York City.
1. Refill medication at Carnegie Hill Pharmacy.
Being far from home and in need of medication can be a hassle—but it doesn't have to be. Open seven days a week and located just one block away from Central Park on the Upper East Side, this chandelier-lit pharmacy offers same-day prescription service and delivery. Carnegie Hill is one of three drugstores operated by husband-and-wife team David and Valerie Lerman, who count more than 30 years of pharmacy practice between them. Specialty products from spa-quality beauty brands and more line the walls, but more important is the top-notch service. 
I've always worked in the city so I understand and relate to my customer, and understand the level of service they expect.
—David Lerman, founder, Carnegie Hill Pharmacy
Carnegie Hill's staff of eight pride themselves on carrying the hard-to-find medications. They also do compounding—that's when a pharmacist will custom-make a medication, like creams or capsules, at a doctor's request. In addition to same-day prescription service, delivery is free within a 12-block radius, and they'll often send medication downtown for a small fee. 1331 Madison Ave., New York, NY 10128; 212-534-1300
2. Drop off a suit at Mac Dry Cleaners.
Wash-and-fold, alterations, handbag touch-ups and more are on offer at this sunny Greenwich Village dry cleaners, but those who are in town on business will especially appreciate the same-day service. Owner Mike Chang, often greeted by name by locals, suggests dropping off your duds by 9:30 a.m. for the fastest same-day service.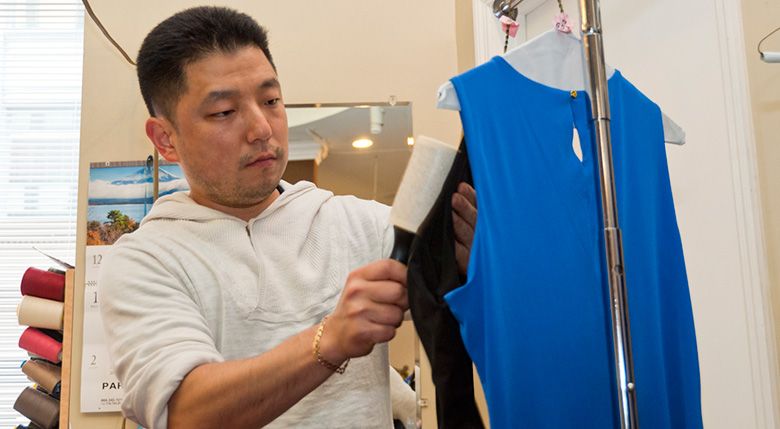 Mike Chang, owner, Mac Dry Cleaners
Delivery and pickup is available within a 10-block radius of the West 4th Street shop, and for health-conscious customers, there's the option to use organic soaps. Chang also provides package drop-off and pickup to entice and retain customers, but most people come in for the efficient dry cleaning service and to exchange a few friendly words. 189 W. 4th St., New York, NY 10014; 212-691-9310
3. Print business cards at B Squared Printing.
B Squared Printing is in the business of last-minute, which is good news for out-of-towners in need of extra business cards or presentation printouts. Owner Tim Boucher founded this two-story, 10,000-square-foot print shop in a single day. More than a decade later, B Squared is not your average local copy shop: It's staffed with 27 employees, open 24 hours a day and takes print requests from walk-ins and Fortune 500 companies alike, as well as fashion designers in need of backdrops, TV networks and more. The shop has created everything from window clings to ice cream truck wraps. 
I think that's the key to success: Working hard and respecting others. My staff doesn't truly work for me—they work for our clients.
—Tim Boucher, owner, B Squared Printing 
All orders are custom and can be turned around in three to 48 hours, depending on the scale of the project. As Boucher puts it: "We ask clients to tell us what their deadline is, not the other way around. We're not here to say no." 104 W. 29th Street, 7th Floor, New York, NY 10001; 212-777-2044
4. Meet clients for sushi at Yama 49.
This sleek Midtown East restaurant is the kind of place where you could comfortably dine solo in between meetings or drop in with a client. In the dimly lit spot, deeper than it is wide, regulars converse while tucking into plump sushi rolls and sashimi. Word of mouth is how Tokyo-born owner Yozo Nakamura has kept diners coming back in the decade since its debut.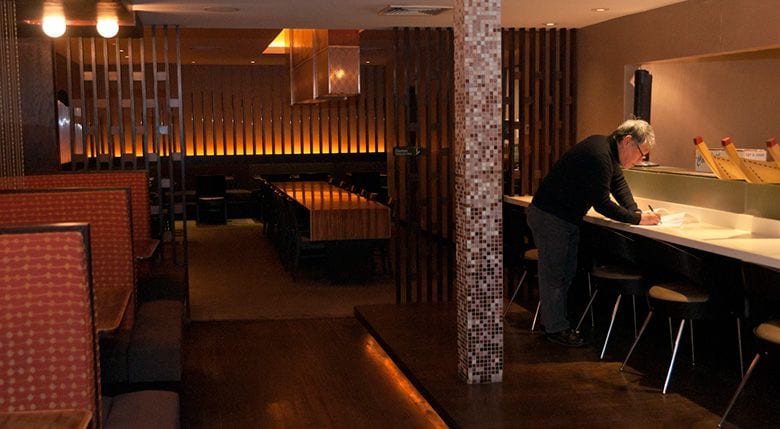 Yozo Nakamura, owner, Yama 49
According to Nakamura, Yama 49 pioneered these larger "New York-style" rolls at its first location on Irving Place 28 years ago. He's since kept this innovative spirit by reinventing the restaurant's menu over the years, and says that creativity is essential to the success of any small business: "You must find your own way to do business. You can't mimic others—you have to be creative." 308 E. 49th St., New York, NY 10017; 212-355-3370
5. Sneak in a workout at Mid-City Gym & Tanning.
Staying true to your workout routine while on the road can be great for overall wellbeing. Business travelers can spring for a $25 day pass or a $75 weekly pass at Mid-City Gym. Opened in 1962, Mid-City claims to be the longest-running gym in the country, and has a wall dedicated to celebrities who have trained in the 9,000-square-foot space over the years. Owner Vince Consalvo, a onetime competitive bodybuilder, took over in 1989.
This may seem oversimplified, but be there and be open. I see a lot of businesses where the owners aren't around, or where they close at primetime and on holidays. You want to have a fighting chance and be open and available.
—Vince Consalvo, owner, Mid-City Gym & Training 
Not surprisingly, the gym appeals to a serious crowd more focused on strength training than cardio, though there is equipment for both. In addition to treadmills, there's suspension training, weightlifting platforms, chin-up rigs, stretch therapy and more. After your workout—and before that next brainstorming session—fuel up at the on-site shake bar, which whips up concoctions like the peanut butter-spiked Elvis. 345 W. 42nd St., New York, NY 10036; 212-757-0850; midcitygym.com
6. Find an educational class on CourseHorse.
There are two reasons you may want to take a class while in New York: To experience the city's culture through, say, wine or cheese tastings, or for professional development, with an educational or certification workshop. Enter CourseHorse, a marketplace for tens of thousands of recreational and business-oriented classes. The company partners with local class providers, including high-end institutions such as Columbia Business School and The New School; large nonprofits and museums, such as the New York Botanical Garden; and smaller outfits like the tech-oriented General Assembly or Murray's cheese shops. 
Searching the site is simple, and you can check out class schedules, read reviews and book directly. You'll find courses on public speaking, Photoshop, painting, language, engineering and more—the offerings are as diverse as the city itself. Headquarters: 220 E. 23rd St., Suite 500, New York, NY 10010; 212-729-4088; coursehorse.com
7. Grab happy hour drinks at Josie Woods Pub.
No business trip to the city that never sleeps is complete without an after-work happy hour.1 In the heart of NYU's Washington Square campus, Josie Woods Pub is the kind of laid-back neighborhood watering hole that so many bars aspire to be. Originally from Dublin, owner Martin Sheil built the 2,000-square-foot space's 60-foot-long oak bar himself, where today customers gather for pints of the house, small-batch Josie Woods ale.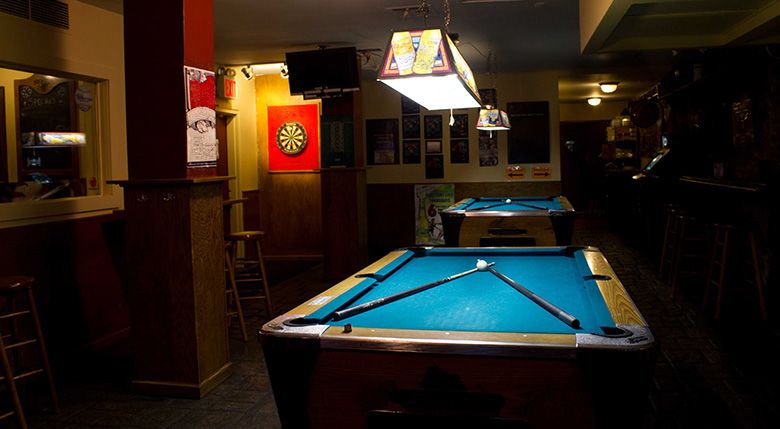 Josie Woods Pub
Much like small-business owners visiting the bar, this happy hour locale is no stranger to pivoting. Josie Woods started out as a 1920s speakeasy before becoming a rock club, among other iterations. Today, Sheil attributes the bar's success to great customer service: "You can pay a few dollars for a beer anywhere, so service is what counts." 11 Waverly Pl., New York, NY 10003; 212-228-9909; josiewoodsnyc.com
8. Bring back a custom souvenir from Helen Ficalora.
Stop into Helen Ficalora's pink jewel box of a shop to pick up a memento for yourself or for a loved one back home. A taste of New York's many boutiques, Helen Ficalora offers a collection of beautiful single-letter embossed charms that have caught the attention of celebrities and locals alike. The Nolita jewelry store is one of six around the country, but it all started on a much smaller scale, back when Ficalora was helping to run her family's beach motel in Montauk. During the off-season, she would design jewelry inspired by the natural surroundings, and in the summer, she would showcase pieces to guests. Their positive response inspired her to launch the business.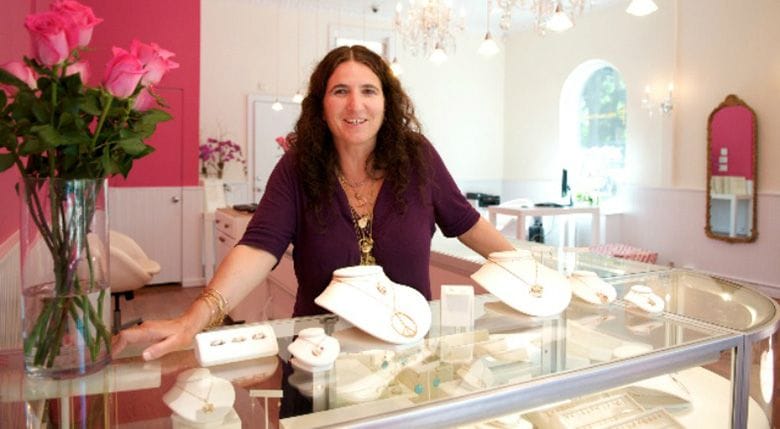 Jewelry designer Helen Ficalora
The store stocks most of the designer's charms so you can create a personalized necklace by stringing charms of your choice together onto one chain. Made-to-order pieces are also available to be shipped or picked up if you're willing to wait a few weeks. 21 Cleveland Pl., New York, NY 10012; 212-219-3700; helenficalora.com
Shop local, wherever you are.
Traveling smarter doesn't have to mean bypassing small businesses for big-name competitors. Local retail shops, restaurants and service venues may offer the same level of convenience, with a more human touch. And helpful tools like the Shop Small Map can help you find them quickly and easily while on your journey. Over 85,000 more places in the New York City area started accepting American Express in the last 2 years.2
Photos from top: Shutterstock; Jehangir Irani (2); Doug Young Photography / Courtesy of Helen Ficalora; Courtesy of Josie Woods Pub
1Must be 21 years of age or older to consume alcoholic beverages. Please drink responsibly. 
2Based on internal comparison of  American Express small merchant locations in December 2013 vs. American Express small merchant locations in December 2015.