Crowdfunding can be serious business—raising enormous amounts of money to help bring dreams to life. Browsing crowdfunding projects can be enormously entertaining: Some of the projects that people pitch, like the wildly successful ones listed below, are seriously bizarre, inventive and creative; many are ideas that most of us would never ever think of.
1. Chatype
We know that fonts can evoke more emotion than you'd expect—just check out some of the attitudes toward Comic Sans if you don't believe me. Chatype is a font designed specifically for the city of Chattanooga, Tennessee, and was intended to give the city its own unique identity. From the lettering on bike lanes to flyers produced by the city's library, Chatype is all over the town thanks to the crowdfunding that covered licensing fees.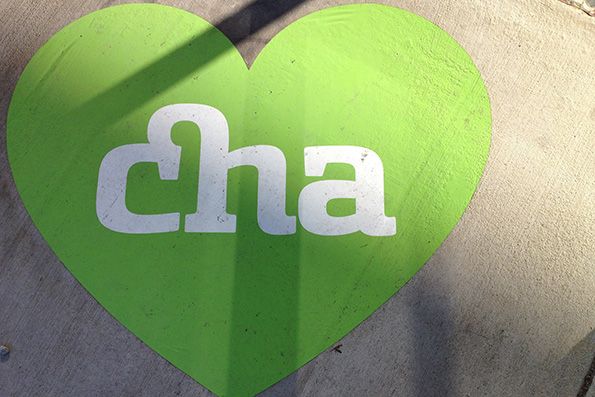 2. Pizza Brain
The world's first pizza museum and restaurant, created in Philadelphia, Pizza Brain houses the largest collection of pizza memorabilia, including items like a stainless steel pizza cutter shaped like the USS Enterprise, as well as a restaurant that's turning out award-winning pizza.  
3. Inman Park Squirrel Census
A self-described "community-engaged urban wildlife count and storytelling project," the Kickstarter funding permitted the Atlanta-based outfit to print and sell posters with visualizations of squirrel data and the story of the project. The website for the census sells t-shirts and infographics to support future activities in Inman Park.
4. Griz Coat
The original grizzly bear coat, designed and manufactured in the U.S., the Griz Coat transforms wearers into majestic wild beasts. The San Francisco-based brains behind this Kickstarter also designed polar bear and wolf versions after the first phase of the project was successfully funded. The creators remind wearers that, "It's not a costume. It's a lifestyle."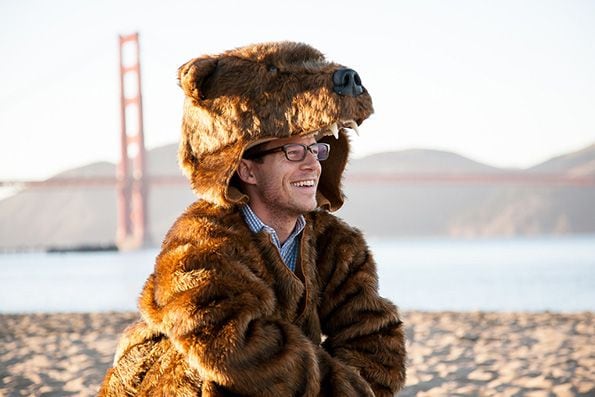 5. Bug-a-salt
Let's face it, flyswatters are boring. This shotgun that lets users annihilate house flies and mosquitoes using ordinary table salt is one of Indiegogo's most successful campaigns. Over 21,000 shotguns have been sold.
6. Breathometer
This revolutionary creation turns your smartphone into a breathalyzer. Combining a device that attaches to your smartphone with an app that analyzes your BAC, you can test your sobriety, and the app will record and track your results if you wish. (Hint: If you gotta check, you shouldn't be driving in the first place.)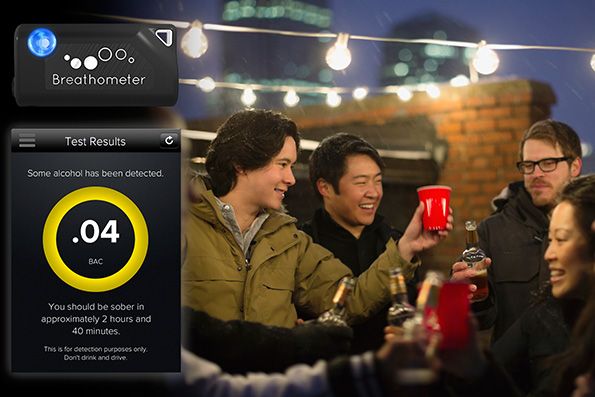 7. Yellow Jacket
Created by a former soldier in the U.S. Army, the Yellow Jacket is a phone case that protects an iPhone from damage, provides a battery backup, and ... wait for it ... is a 650,000 volt stun gun. That's right: Yellow Jacket turns your phone into a remarkably effective weapon intended to be used for self defense.  Based in Baton Rouge, Louisiana, Yellow Jacket's Indiegogo startup campaign raised over $100,000.
8. Lady Dinah's Cat Emporium
Opening soon in London thanks to the over £100,000 raised in the Indiegogo campaign, Lady Dinah's Cat Emporium, provides a place for diners to interact with rescue cats who are free to roam the indoor and outdoor spaces, including a two-story cat garden. Guests will pay a cover charge to spend time with the pampered feline residents. Crazy cat ladies unite!
So what's the takeaway here? Crowdfunding connects offbeat brilliance with a diverse community of supporters willing to fund pursuits that otherwise would languish in the back of someone's mind. Marketing—telling your story—matters here, and we can look to some of these bizarre campaigns as models for how to tell our own stories in a compelling way.
Read more articles on crowdfunding.
Photos: Courtesy Griz Coat, Chatype, Breathometer