Small business and startup employees are constantly on the go. They need quick, mobile solutions for scanning, storing, organizing and sharing important documents.
Eager to empty that box full of receipts? Looking for an easy and secure way to send signed documents? We've found eight apps and tools that seamlessly scan and file your most important documents and keepsakes. Best of all, most of them integrate with proven file hosts Dropbox and Evernote.
What other tools have proved useful when scanning and integrating your own documents?
1. DocScanner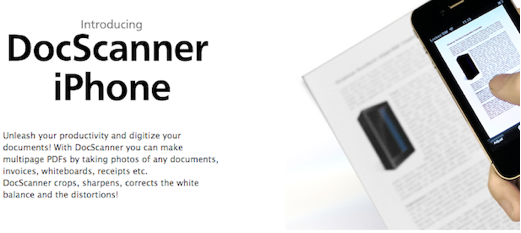 One of the most universal apps out there, DocScanner works across iOS, Android and Symbian platforms. Just take a photo of a document, receipt or notebook page and e-mail it as a PDF. Integrate with Mobile.me, Dropbox or Evernote.
Price: $4.99
2. ScannerPro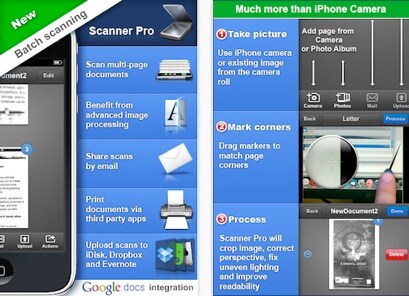 Similar to DocScanner, this iPhone only app scans and sends documents securely by e-mail and integrates information into Evernote, Dropbox and Google Docs.
Price: $6.99
3. Genius Scan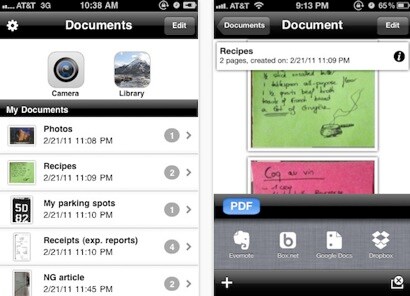 The iPhone app not only can create PDF documents with multiple scans, but also can digitize and improve handwritten notes.
Price: FREE
4. CardMunch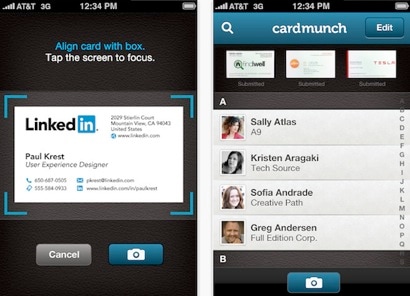 Use this app to scan business cards, then add them as contacts in your phone and connect with them on LinkedIn.
Price: FREE
5. CamScanner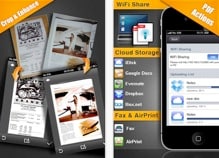 CamScanner allows for post-scan image editing and enhancement. You're also able to search the text within a PDF image. The app also has fax and AirPrint capabilities.
Price: $4.99
6. Shoeboxed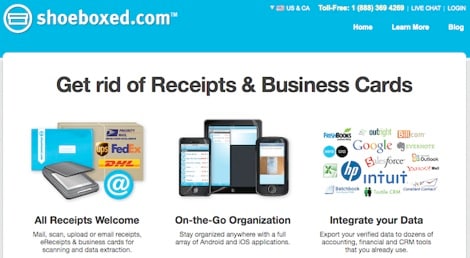 This Web/mobile app is named for—you guessed it—all the scrap papers you leave in a shoebox, namely, receipts. Shoeboxed transforms scanned receipts or coupons into organized categories or even expense reports.
Price: FREE
7. SignNow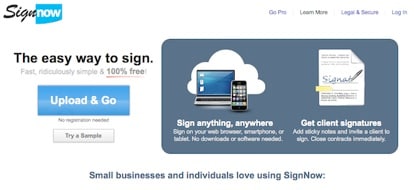 SignNow allows you to securely send scanned documents online for signatures. Sign the documents from a Web browser, smartphone or tablet. Great for closing a lease deal or sending freelance contracts.
Price: FREE
8. Doxie
For anyone still inclined toward paper scanning, try the Doxie scanner, a super portable single document scanner that integrates with many desktop and mobile apps.
Price: $149
What apps do you find most useful for organizing your documents on the go?