I hate to dash one of your childhood maxims, but people do judge books by their covers. And in Web terms, your book cover is your website's homepage. For small businesses especially, your homepage is your storefront, your calling card, your pick-up line.
Here are eight tips to de-cheese your small business homepage. Please share links to your innovative homepages in the comments below.
1. Keep it simple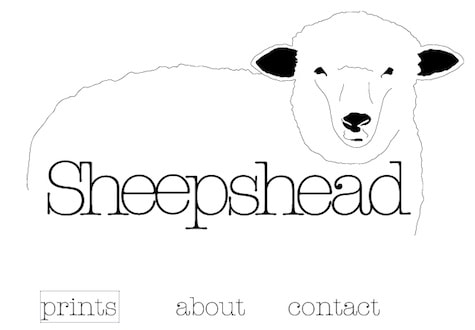 Many established and large-scale businesses can afford to clutter their homepages. They've conditioned repeat users, who are able to sift through the ads, widgets and thumbnails to access the information they need. Websites like Amazon and The New York Times have instantly recognizable and easily navigable formats, and frankly, they can afford to hire designers who've studied user/site interaction as if it were astrophysics.
Therefore, as a small business owner, keep your homepage simple like Sheepshead Design. The page should communicate your product or service either with a stand-out image or a simple slogan. More than anything, your homepage should elicit a positive reaction from your visitors, not confuse them with flash and clutter. Think of your homepage in terms of cities: It should be an Oahu, not a Las Vegas.
2. Be scroll-conservative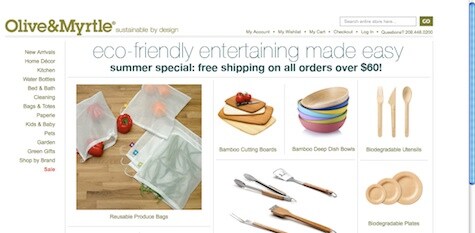 I don't know about you, but I panic when the scroll bar on my browser shrinks faster than the speed of light—it means a page is struggling to load its endless stream of information or images. You don't want that to be the first impression of your site. (Note: Olive & Myrtle's healthy-sized scrollbar above.)
Instead, link to separate category or channel pages that will include subsequent information. Although your homepage can create opportunities for product promotion or special offers, it should read less like a 20-page Applebee's menu and more like a classy prix-fixe place card.
3. Display the right links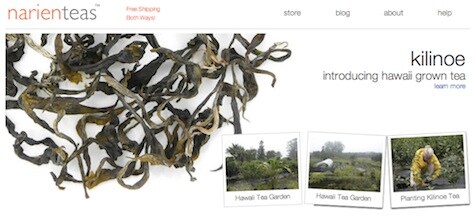 Although it's advisable to keep your homepage simple, you'll still need to include the links to relevant information. These tabs are a good place to start: about, product, news. In other words, people need to know what your business is all about, how they can participate and what's current (see Narien Teas' site.)
Jesse Thomas, founder and CEO of design agency Jess3, suggests keeping your mobile site in mind as well. "The mobile site is going to have its own special subset list of priorities for the homepage—less on the product stuff and more on the resource information," he says. "The mobile site needs to be minimal because... most people who use their mobile phones are using them for utility, not for prolonged browsing."
4. Keep featured products above the fold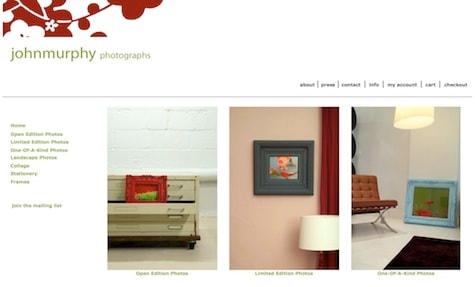 Vendors on Etsy can choose which eye-catching products to include on their Etsy storefront banner. Your homepage should reflect the same shameless self-promotion, like John Murphy Photographs.
Display products you're proud of or photographs that pop off the screen.
5. Make it current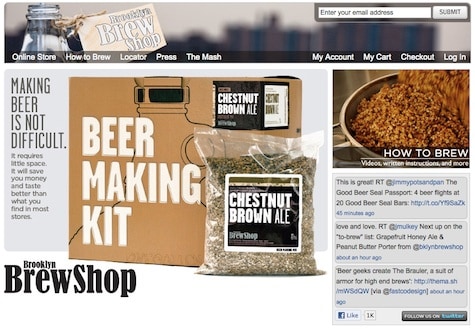 Some businesses wish to promote their social media outlets in ways other than widgets. If you and your business are active on Twitter or Facebook, like Brooklyn Brew Shop for example, many website hosts offer a live feed of your recent posts, or you can make your own widget on Twitter and embed the HTML on your site. That feed will update on your homepage every time you tweet or share.
However, if you plan to take advantage of these widgets, you must stay active on Twitter. There's nothing worse than users seeing that the last time you tweeted was two weeks ago.
6. Create a homepage that is consistent with your brand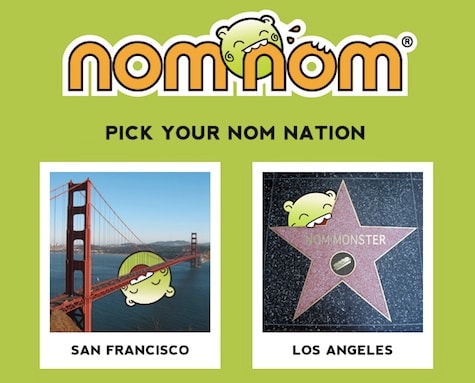 The most successful marketing reflects brand consistency. Select a design, template, color scheme, logo, etc. very carefully. You not only want these elements to reflect your product or service, you also need them to remain consistent across all platforms.
If you have a physical storefront or a public presence, make sure that distribution materials—like business cards or flyers—reflect your customer's virtual experience. Bonus points if your shop's interior (or in Nom Nom Truck's case, exterior) mimics the website.
7. Attach a featured image to your homepage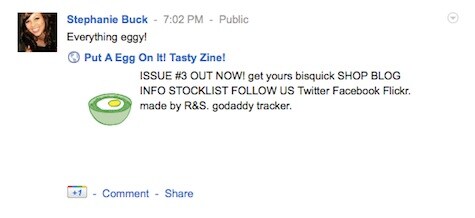 I have attempted multiple times to share a website on Facebook (and now Google+) only to find that a thumbnail image would not attach alongside it. When people link to your site, especially to your homepage, make sure its name pairs with a compelling image—the click-through rates will be much better. The image should be easily discernable in a small size, so it may not be smart to feature, for example, an intricate product or an image containing lengthy copy. Put An Egg On It e-zine provides a perfect example.
It may be difficult for a business to conceive of an image if it offers an abstract service. Therefore, make sure a logo or an avatar pops up alongside your link. Most site hosts offer this option automatically, otherwise you may have to reconfigure some code or settings to ensure your links are properly ornamented.
8. Be quirky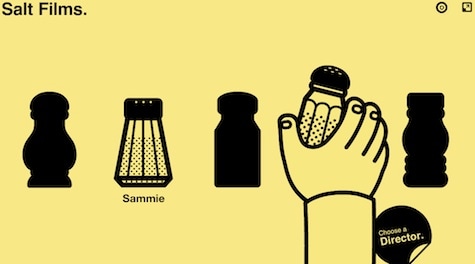 Small businesses today are reinventing the design wheel by having fun with their customers. This could entail anything from Lolcats to an interactive Flash plug-in homepage.
Salt Films' website (seen above) uses a giant hand to select "salt shaker" links. The artist behind French beat-box website Incredibox encourages users to interact with kooky avatars. Design of Today is a design firm whose homepage advertises its potential with colorful animated links. Give the online visitor something to remember.