The good news about content marketing is that it can be one of the most cost-effective channels for communicating with your customer base.
The bad news is that it's hard to keep on top of the trends, best practices and seemingly monthly changes made on Google, Facebook, Twitter and all the other social media platforms. There's a deluge of information out there, and unless you want to stop running your business and make this your full-time job, you're going to need some help.
For larger companies, this isn't a problem. They can just hire a full-time content manager to keep everybody abreast of the newest developments.
Small businesses that don't have the luxury of a full-time content person on staff can use these four content marketing podcasts and the Google+ Hangouts of four marketing experts as their cheat sheets: 
Social Media Marketing
If you're not already using the resources at Social Media Examiner, go take a look. Right now. We'll wait. Michael Stelzner's weekly podcast, Social Media Marketing, is the audio arm of those resources. Episodes feel like old-school talk radio and include discussions on plans for driving your business with social media marketing, with a slight bias toward Internet- or content-based businesses over brick-and-mortar.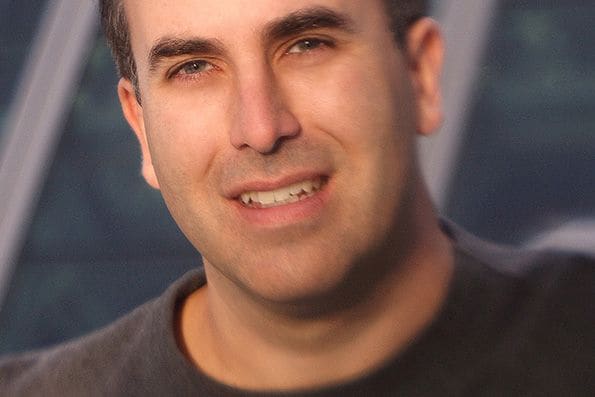 Run Time: 30 to 45 minutes
Up Since: August 2012
Number of Episodes (as of November 29, 2013): 70
Broadcasts: Weekly
Recent Segments: "Social Storytelling as Content Strategy," "Leveraging StumbleUpon," "Blog to Book to Business"
Content Warfare
Content Warfare host Ryan Hanley cut his content marketing teeth in the competitive real estate blogging market and has kept up as Google changed the landscape in 2012 and again this year. Individual episodes include commentary on news, specific content marketing advice and a feature section that highlights Ryan on his own or Ryan interviewing an expert about a specific, trending, social media topic.
Run Time: 45 to 60 minutes
Up Since: December 2012
Number of Episodes (as of November 29, 2013): 53
Broadcasts: Weekly
Recent Segments: "Pay What You Want Pricing," "Repurposing Content to Build an Online Course," "Interview with Farnoosh Brock"
Content Marketing 360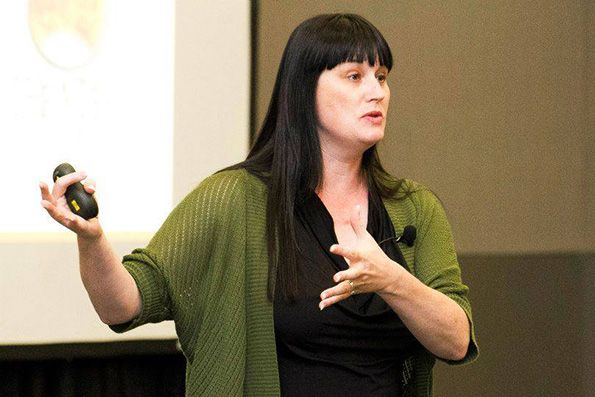 All interviews, all the time--that's what you'll get at Content Marketing 360. Pamela Muldoon is one of the few highly experienced marketing specialists who was able to fully embrace 21st century practices. During each episode of her podcast, she interviews experts like Intel's Pam Didner, Jay Baer of Convince & Convert or Content Wrangler Scott Abel. They keep the conversation informative and fun, with occasional sprinkles of NSFW profanity as punctuation.
Run Time: Approximately 1 hour
Up Since: October 2011
Number of Episodes (as of November 29, 2013): 35
Broadcasts: Semi-weekly (currently on hiatus)
Recent Segments: "Creating a Content Hub," "The Evolution of Content Marketing," "Getting Started with Content Marketing"
Social Pros
The tagline for this show sums it up quite nicely: "Real People Doing Real Work in Social Media." If the other three podcasts in this article have a flaw, it's that they tend to talk about the social media concepts and theories. Not this show. Each Social Pros episode includes a nitty-gritty interview with a social media leader, a detailed discussion of the validity of a social media statistic and how to apply what it means, and detailed answers to four social media marketing questions deemed important by hosts Jay Baer of Convince & Convert and Jeffrey Rohrs of ExactTarget.
Run Time: 30 to 60 minutes
Up Since: May 2012
Number of Episodes (as of November 29, 2013): 94
Broadcasts: Weekly (semi-weekly in earlier episodes)
Recent Segments: "How to Be Careful Without Being Boring," "Put Yourself on the Social Map," "When to Create vs. When to Curate"
Try A Hangout
A few of today's top social media experts have opted to host Google+ Hangouts—a newer technology similar to podcasts but different enough not to qualify. If you really want to stay at the forefront of what's going on in content marketing, check out the G+ feeds of some of these thought leaders:
What podcasts do you listen to? Tell us about them in the comments below and join the conversation.
Jason Brick has contributed more than 2,000 blog and magazine articles to local, regional and national publications and speaks regularly at writing and business conferences. You can find out more about Jason at www.brickcommajason.com.
Read more articles on social media.
Photo: Courtesy Social Media Examiner, Content Marketing World