Typically when a business decides they need to hire someone, they want to hire him or her as soon as possible. So, time is of the essence in getting the position filled (with the right person, of course). When a single open job listing can yield hundreds of candidates, being able to manage the recruiting process becomes key.
Neither companies nor candidates want to be burdened with a bunch of administration. Instead of creating new processes or downloading a bunch of new apps, here are some iPhone apps you might already have that can help you manage the recruiting process:
Networking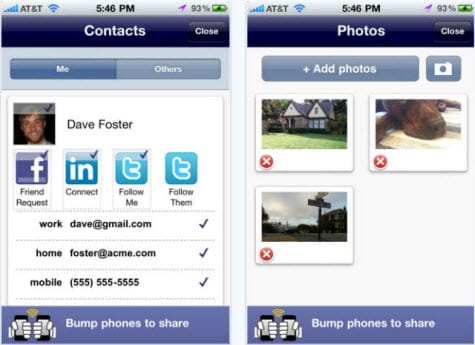 You're at a networking event and meet someone that might be a good fit for your organization. You have a handful of business cards and could simply hand one over. But if that person already seems like a great lead, you probably want his or her information handy. Bump is a useful -- and free-- app that allows you to swap contact info with another iPhone user by just bumping your phones together.
Similar to Bump is an app called SnapDat, which is also free. You can store an electronic business card and send it via your phone. What's handy about SnapDat is you can set up a specific card for recruiting and only send out that card. For example, if you want to have a specific email address set up just for candidates to send you resumes, you can include that on a special card.
If neither one of those works for you, BC Reader ($3.99) is a very handy business card reader, which can be especially helpful if you're at a conference. If someone only has a couple of business cards left, you can be their day-saver by simply scanning their card without taking their last one.
For some more suggestions on managing contacts, check out these iPhone apps for business networking.
Resumes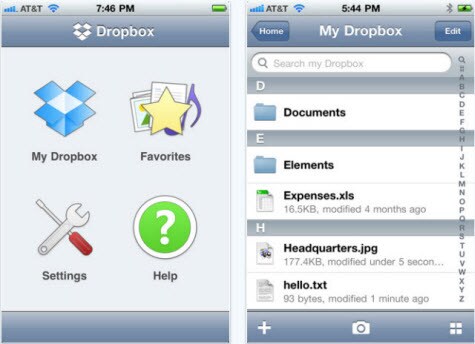 Once you've made contact with a prospective candidate, you need to see their resume or bio. If you don't want to carry all that paper around with you, create a folder on DropBox or Box.net (both free) to keep digital resumes for quick reference.
This is also great if you're traveling and a member of your management team wants to share a resume with you. They can place it in the folder and you can review at your convenience.
Scheduling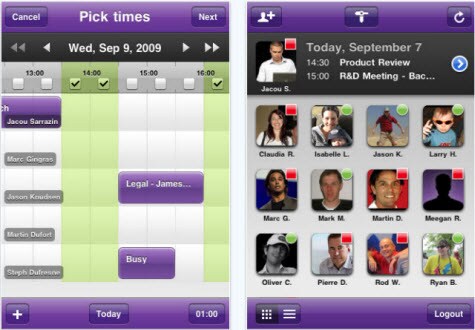 Business owners always have a full plate. Sometimes the most challenging part of the recruiting process is finding time to interview the candidate. Use Tungle to keep track of interviews (or any other type of appointments). Tungle is a free scheduling program that interfaces with your calendar (whether it's Outlook, Gmail, etc.).
Tungle allows you to give access of your calendar to other people, so they can see your schedule and confirm appointment times with you.
Phone Interviews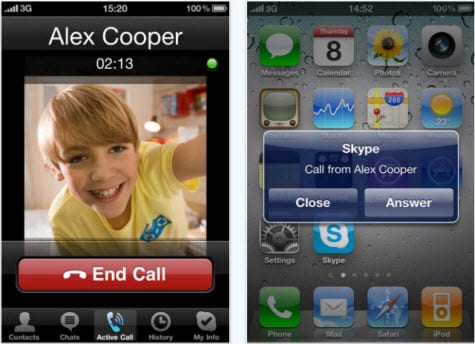 Sometimes the role of a business owner is to interview the candidate face-to-face. Other times, the owner's role could be to provide a final approval, in which a phone interview is perfect. With the popularity of mobile phones and video calling, especially with the iPhone 4's FaceTime feature, Skype is a great free app to facilitate phone meetings.
Follow-Ups and Reminders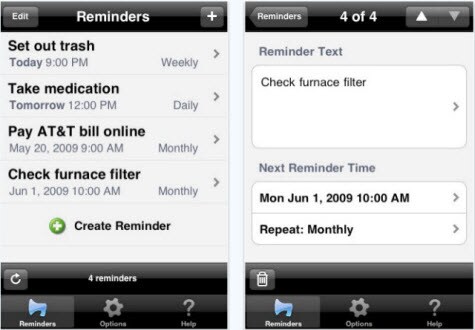 The interviewing process can be full of deadlines. To keep your key deadlines on track, a reminder app can be invaluable. TextMinder will send you a reminder text message. And if necessary, it also allows you to set up reoccurring text messages for other tasks.
If you prefer to record voice reminders, try out VoCal.
Your Thoughts
Being a business owner means always having your eyes open for talent. Keeping track of candidates can be challenging. These apps can help you manage your recruiting process a little bit easier, and many of them can also be used for other areas of business.
What apps do you use to streamline your recruiting efforts? Let us know in the comments.
Image courtesy of
iStockphoto
,
hidesy