Hollywood often gets a bad rap for making TV programs and movies that are devoid of reality. Whether it's CSI using technology that hasn't been invented yet or Law & Order solving crimes in 60 minutes that in reality would take months or years to solve, writers don't always get it right.
It's a different story when it comes to entrepreneurship, however. In recent years, there have been a number of TV characters created who do a pretty good job of portraying entrepreneurs and the challenges they face running their businesses. Even seasoned entrepreneurs could learn a thing or two from these characters:
Walter White, Breaking Bad
Walter White will likely be remembered as TV's most infamous entrepreneur. White used his extreme intelligence and the pressure created from a terminal cancer diagnosis to build an empire in the nefarious world of illegal narcotics. The ends do not justify the means, however, and White paid the ultimate price for his transgressions. Had he applied his considerable talents toward a more noble (or at least not illegal) cause, he likely would have achieved even greater success.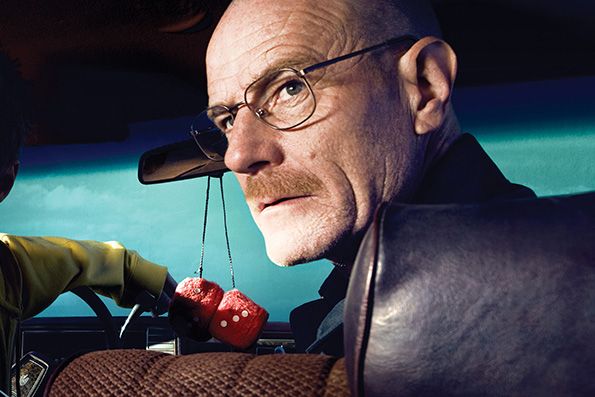 What entrepreneurial traits did he possess?
Thinking big. In one of the series' classic lines, White makes it clear that he is in the "empire-building business." More entrepreneurs need to think big in order to find success. If you set your sights on a small goal, failing to achieve it means you may wind up with nothing.
Obsessive focus on execution. White differentiated himself by developing a superior-quality product based on his knowledge and meticulous attention to detail.
Staying calm under extreme pressure. This is putting it mildly! We hopefully will never experience the type of pressure that White endured, but business owners have to put out fires on a pretty regular basis, and staying calm is key to making good decisions under pressure.
Stringer Bell, The Wire
The Wire ended its five-season run on HBO in 2009, but it's still considered by many critics to be one of the best TV dramas ever produced. The Wire took a deep dive into policing and the illegal drug trade, employment, government, education and media as told through the story of modern-day Baltimore. Among the key characters was Stringer Bell, an aspiring entrepreneur with the talent and aspiration to be a successful entrepreneur but who instead chose the easy money to be made on the street. His demise is yet another example of wasted talent.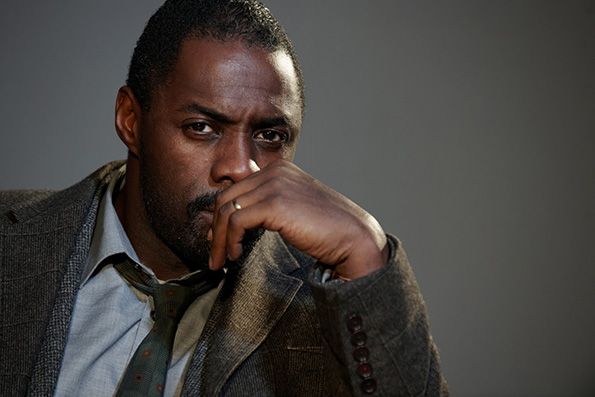 What entrepreneurial traits did he possess?
Willingness to adapt. Bell recognized that the future was in diversifying his assets and business interests into legitimate enterprises like real estate development. Many business owners are too in love with their original idea to understand that the goal is to have a successful business, not a successful idea.
Ability to communicate effectively to his team. Bell was able to motivate large numbers of low-wage employees to take very high risks. His ability to communicate through both words and body language gave him tremendous power over his organization.
Focus on training and education. Bell wasn't too proud to realize he had a great deal to learn. Enrolling in college-level business courses and applying what he learned there to his organization was critical to his success.
The Robertson Family, Duck Dynasty
Unlike the previous two characters, the Robertson family isn't a work of fiction—they're the real deal. Duck Dynasty follows the real-life adventures of the founders of Duck Commander Company. Phil Robertson invented what is now the bestselling duck call in the world. The company generates more than $40 million in annual revenue with pre-tax margins of $20 million annually, which has turned the family into multimillionaires.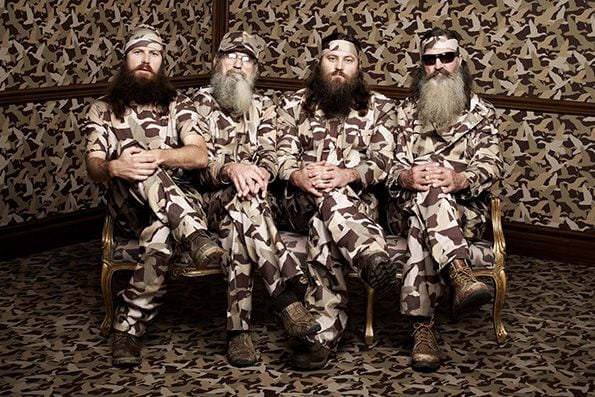 What entrepreneurial traits do they possess?
Passion. Phil Robertson turned down an opportunity to play professional football after college because it would interfere with duck hunting season. He raised his family to be duck hunters. His life is all about duck hunting. That's passion.
Intimate knowledge of the market. With lifelong experience and expertise in the art of duck hunting, it would be difficult to find someone who knows more about this particular sport than the Robertsons.
Diversification. Despite their tremendous success with their duck call, the Robertson family saw an opportunity to expand into entertainment given the fact that they are rather colorful characters. Not only did the TV show generate a new revenue stream for the family business; it also served to expand their existing operations.
Who did I miss? Who do you think the top TV entrepreneurs—fictional or real—are? Share your thoughts in the comments below.
Read more articles on leadership.
Photos: AMC, HBO, A&E