There was no dearth of cool companies in the startup world this year, and we covered a number of them right here. We found entrepreneurs who are disrupting the real estate, apparel and the pharmaceutical industries, delivering fresh meal ingredients to your doorstep, and making electronics accessible to kids. To close out the year on a lighter note, here we take a look at some of the funkier, quirkier companies seeking to make their mark, and perhaps earn a place among the entrepreneurial superstars. Stranger things have happened (think Snapchat).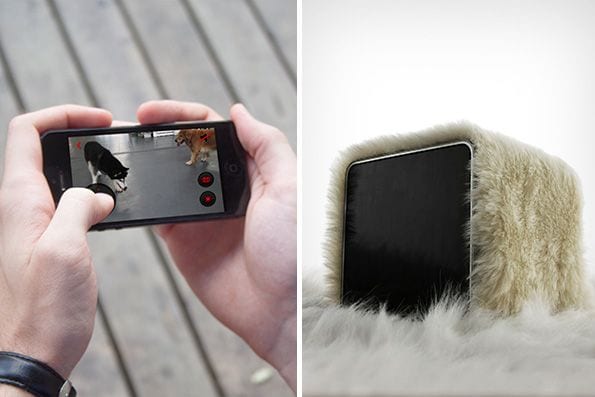 Ever wonder what Rex and Fluffy do while you're at work? With Petcube, you can actually see, talk to and play with (or torment) the little critter when you're not at home. The stylish cube houses a wide-angle camera, microphone and laser pointer, is connected to your home Wi-Fi and controlled with your smartphone. Petcube's founders, Alex Neskin, Yaroslav Azhnyuk and Andrey Klen, say the company is the "most successful crowdfunded pet product in history." They raised more than $250,000 on Kickstarter, and will start shipping the product in May 2014.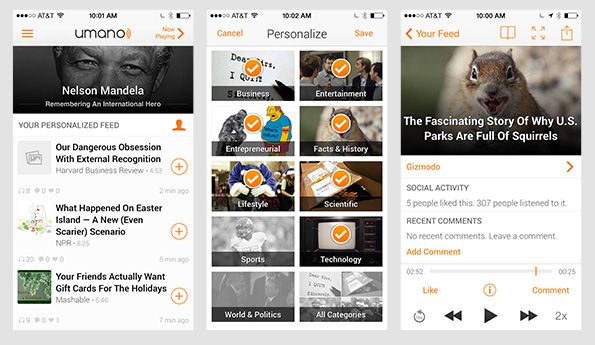 There's something lovely about being read to, and Umano does just that and makes you smarter at the same time. It also saves you the trouble of having to fold your newspaper like an origami artist on your morning commute. It's an app that curates top news stories in a variety of categories and employs actual voice actors to read them to you, ever so soothingly, podcast-style (take note, Siri). The premium version will even create a playlist based on your interests, read to you for a specified length of time, and send you breaking news.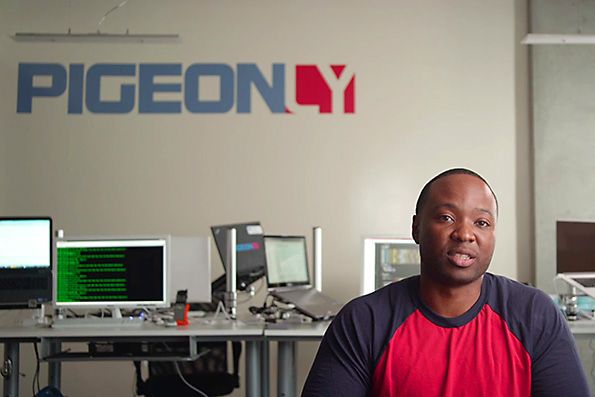 According to founder Frederick Hutson, what incarcerated people want most is photos from family and friends. He should know: He's a former drug trafficker who was imprisoned for four years and launched his company while he was still living at a halfway house. Pigeonly is now a growing startup that allows folks on the outside to upload photos on Pigeonly.com, which prints them and sends them to inmates in packaging that Hutson knows will be accepted by the prison system. He has also created the first national inmate database, and is rolling out other products, such as reasonably priced phone service for inmates.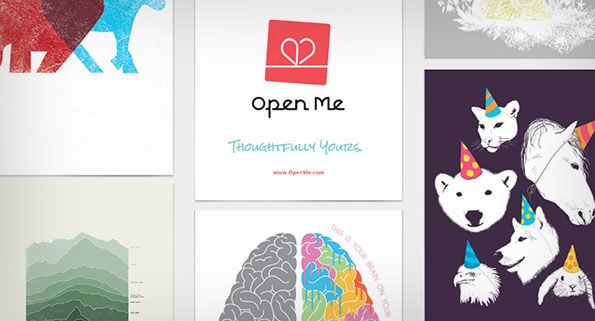 Greeting cards are so passé. Or are they? Serial entrepreneur Ilya Pozin (founder of Ciplex) teamed up with Threadless founder Jake Nickell to launch OpenMe, a social greeting card company that uses original artwork created by the 200,000 member Threadless design community. You can design your own card, personalize it with a message, and even include your own uploaded photos or pull them from your Facebook page. OpenMe also enables multiple users to sign a single card and will send your greeting electronically for free, or print it out and mail it for $4.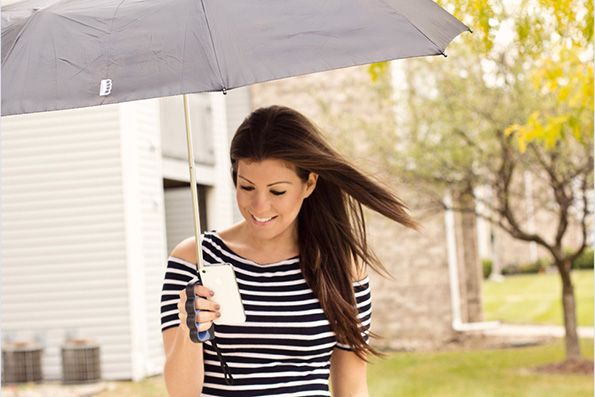 Sometime circumstances conspire to prevent you from texting. Don't you hate that? For instance, say you're out in the rain and you want to launch your Uber app to call a car, but it's terribly awkward to hold your umbrella and text at the same time. Enter Brolly, an umbrella with a four-hole grip (like a set of brass knuckles) that allows you to hold on tight while keeping your thumbs free. "I'm always on the go, even in the rain, and I don't want that to prevent me from texting or emailing," says Chicago-based founder Greg Edson. He says that Brolly, now sold in 7-Eleven stores, has allowed him to text through wet, windy strolls along Lake Michigan.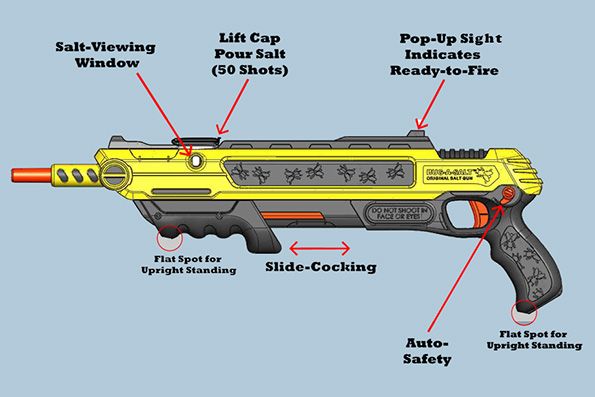 Do you really need a toy assault weapon to kill the pesky flies that sneak into your home? Of course you don't, but Bug-A-Salt replaces an ordinary flyswatter or a rolled up newspaper with Rambo-like lethal efficiency, blasting the pest with a spray of ordinary table salt and keeping the corpse whole for easy disposal. The weapon's inventor, Lorenzo Maggiore, crowdfunded Bug-A-Salt on Indiegogo and raised more than $577,000. (I was an early funder and am now a proud owner of the product.) Current cost of the Bug-A-Salt on Amazon: $35.91. Fun factor: priceless.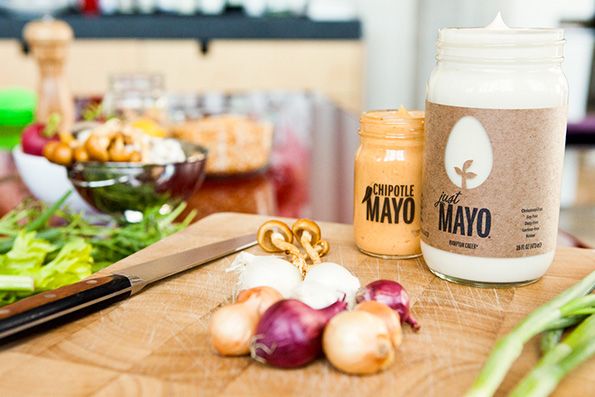 Everyone loves a hot plate of fluffy scrambled eggs. But you may not feel that way after you listen to Josh Tetrick's TEDx Edmonton talk about the poultry industry. Tetrick is passionate about plant-based foods, and founded Hampton Creek to take animals out of the food equation. His first product: Just Mayo, an eggless mayonnaise now carried by Whole Foods nationally. Next year, he'll take the eggs out of eggs with a new product called Just Scramble, a plant-based liquid that Tetrick swears tastes just like eggs. Don't laugh. Bill Gates named Hampton Creek one of three companies shaping the future of food.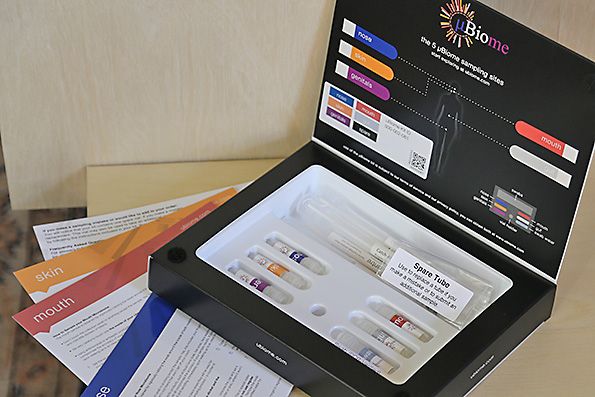 Mapping the human genome is all the rage, but what about the lowly human microbiome—the trillions of microorganisms that live in our bodies? Thanks to uBiome, now you can get to know them intimately. The company sells microbiome kits that allow you to take samples from your gut, mouth, genitals, skin and nose. Fill out a questionnaire, send back the box, and uBiome will tell you what kinds of bacteria you're hosting compared to others similar to you (i.e., diabetics, vegans, pet owners). You can even opt to participate in a larger research study. Co-founder Jessica Richman stresses that it's not a diagnostic test—just a tool that gives you a little more information.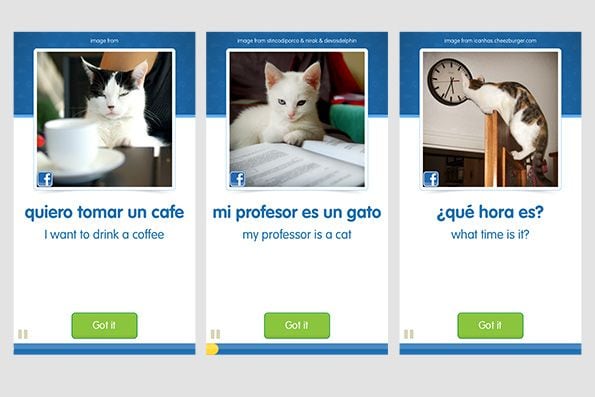 Cats own the Internet, so why not put them to work? Founders Ed Cooke and Greg Detre, also the team behind online-learning tool Memrise, created this language learning game that combines cat cuteness (which apparently improves cognitive function) with the science behind Memrise's learning algorithm. "Almost everyone is privately terrified of their lack of intelligence, and we all worry we won't be able to learn a language," Cooke says. "Being taught by cats somehow helps us forget such worries, and allows us simply to learn, as we bask in the cuteness and the cunning learning tech." The first offering on the 99-cent app: Cat Spanish. ¿Puedes decir meow?
What startups captured your imagination this year? Share them with the community!
Read more articles on startups.
Photos: PetCube, Umano, NewMe Accelerator, OpenMe, Brolly, Bug-A-Salt, Hampton Creek, uBiome, Cat Academy