Great entrepreneurs know when to throw out the playbook. For Arthur Klebanoff, the founder and CEO of RosettaBooks, one such moment came in 2012 while meeting with a potential marketing director for his independent e-publishing company.
The candidate, Navjot Khalsa, who had a recent certificate in digital marketing from New York University, was one of three finalists for the position. Upon meeting her, Klebanoff had just completed an upgrade of RosettaBooks.com. Fresh off the relaunch, he thought it was pretty good.
"Then at Nav's final interview—before she was hired—she gave a presentation as to why the site was terrible," he recalls. "As part of hiring process, she convinced me in a very nice way that I should rip it up, start over and let her do it."
From that point on, it was a given that Khalsa would join the Rosetta team. Klebanoff didn't want a book industry veteran to spearhead marketing efforts. In fact, he wanted every standard rule rethought, and Khalsa's background in India in major magazine promotion, combined with her unexpected offer to redesign his site, convinced him that she had the skills and outlook necessary for the job.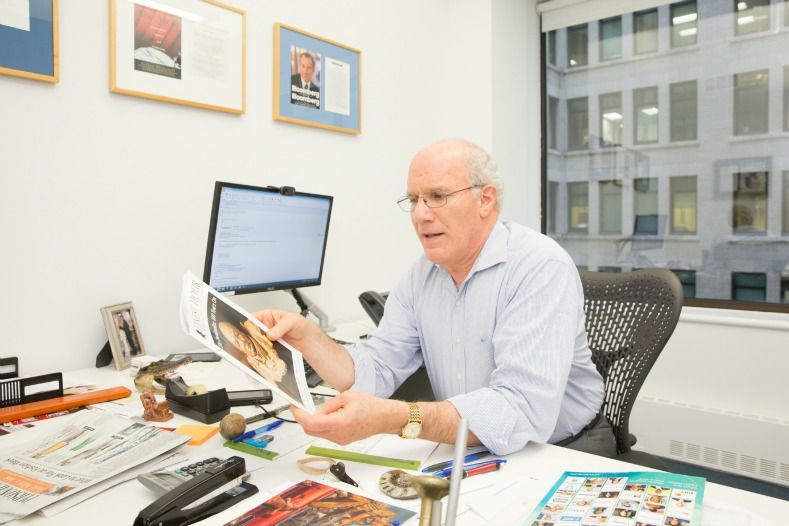 Arthur Klebanoff, RosettaBooks CEO
With about 10 employees and $5 million in annual sales, RosettaBooks relies mostly on sales of licensed e-books to online retailers with worldwide distribution. "[Amazon's] Kindle was and is our primary source of revenue because of its dominant market share," Klebanoff says. In the past year, RosettaBooks has begun to publish audiobooks in partnership with Audible, an Amazon company, along with one or two print books per month by marquee names, like this summer's The Case Against the Iran Deal by Alan Dershowitz.
Building on his parallel role as owner and president of the 65-year-old Scott Meredith Literary Agency—which represents books by Michael Bloomberg and Paul Krugman, among others—Klebanoff considers himself an advocate for authors. Since the mid-to-late 2000s, when e-book technology and hardware became readily available to consumers via platforms like Kindle, Barnes and Noble's Nook, and Apple's iBooks, the pricing and value of e-books has been fluid in relation to that of print books and complicated by varying trends in self-publishing, subscription pricing, and so on.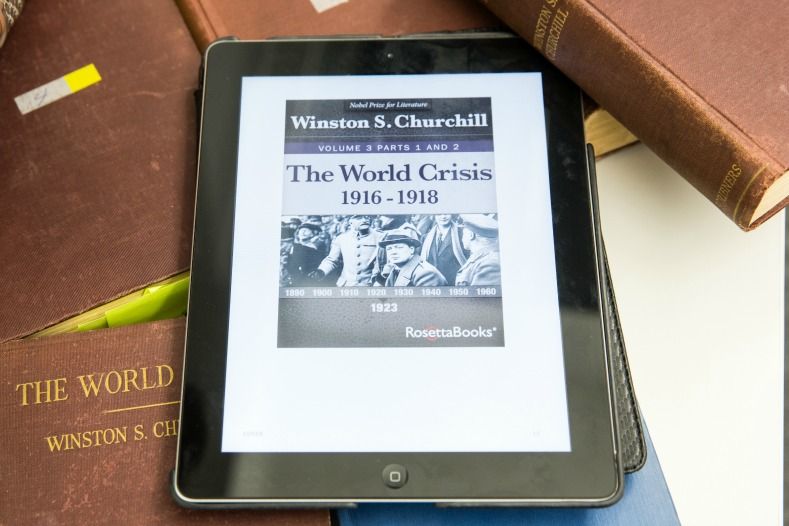 Amid the fluctuations of a relatively young industry, there remains one constant: RosettaBooks' royalty payments to authors—which, according to Klebanoff, offer a much higher revenue share than industry average, with at least 50 percent of net receipts for backlist books and 70 percent of net receipts for original material—are the company's highest cost. Agreements with best-selling authors lured by attractive rates allowed Klebanoff to develop an "informal alliance" with Kindle soon after its e-book reader launch in 2007.
Kindle was interested in certain titles—including The 7 Habits of Highly Effective People by Stephen R. Covey, still Rosetta's highest performer—and if Rosetta could arrange to get them exclusively, Kindle promised to upgrade their site merchandising, Klebanoff says. This strategy with Kindle has maximized title exposure, helping to build Rosetta's list from 100 to 700 titles and, according to Klebanoff, multiply its revenue stream almost 40 times in just a couple of years.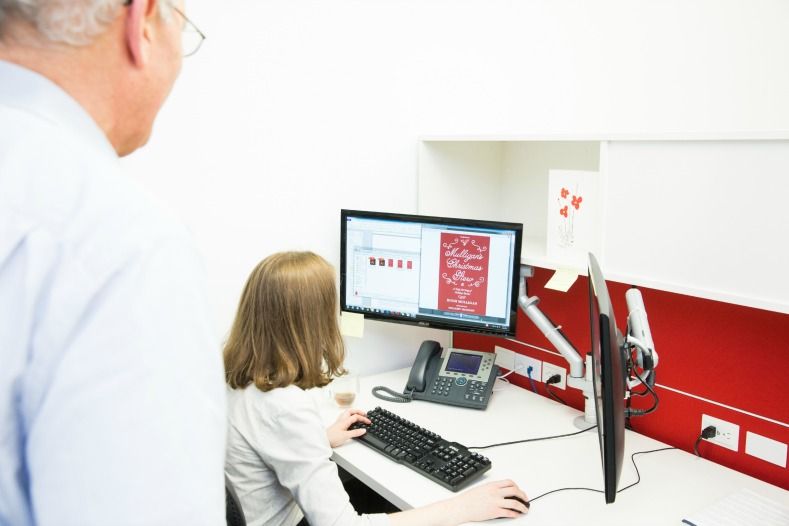 Across all available distribution platforms, Khalsa oversees Rosetta's active pursuit of short-term price cuts and promotions in her role as marketing director. The company's 2015 #BlindDateWithaBook campaign treated readers to one free or 99-cent best-selling romance title every day for the two weeks leading up to Valentine's Day, resulting in more than 50,000 downloads. "Our short-term price cuts plus promotion yield more revenue than full-price selling," Klebanoff says. "We make one-third of our annual revenue through hundreds of these price promotions."
While Rosetta's growth can be sustained through its solid backlist, its expansion has plateaued in the past two years, along with overall sales of e-books. "When e-books emerged, some people said there would be no more print books," Klebanoff says. "I never believed that. But now that e-book sales have flattened, we wonder if they'll go up again. No one knows."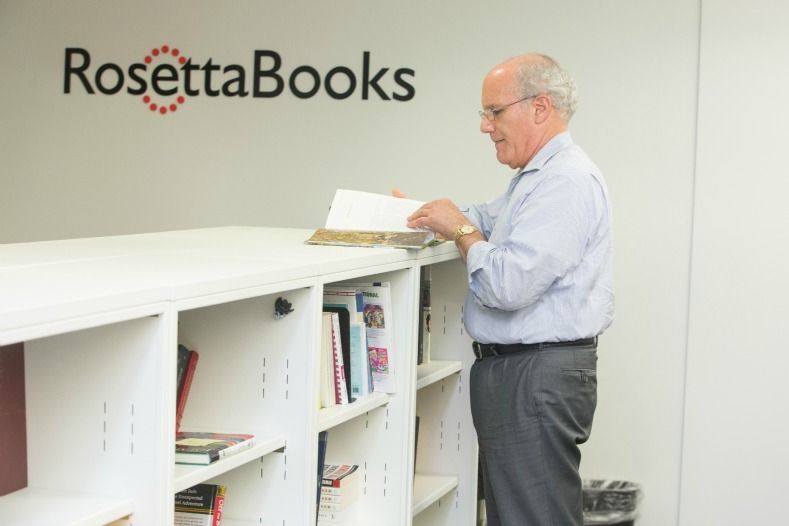 Adaptable as ever, Klebanoff has developed a new direction for the business in collaboration with Khalsa. With the recently launched RosettaBrand.com, the company now offers e-book publishing services to companies, nonprofit organizations and trade associations. Building on related projects for AARP, Mayo Clinic, The Associated Press and Hearst, Rosetta will utilize e-books as communications and branding tools and share their expertise in content marketing on a wider scale.
"We always have to look to new content sources," Klebanoff says. With Khalsa and other innovators on the Rosetta team, it's only a matter of time before their products and services help define the next chapter of a fast-changing digital world.
Photos: Christopher Lane
ROSETTA BOOKS / ARTHUR KLEBANOFF / MEMBER SINCE 01