Some people see a column of numbers and cringe in confusion. Julie Weeks sees a story.
"The majority of number-crunchers like the numbers for their own beauty, whereas I want to dive in and pluck out actionable insights," says Weeks, a public-policy research expert who has held leadership positions at the Small Business Administration and the National Women's Business Council. "That's what gets me going—finding out something that can help make a difference."
Ten years ago, Weeks used that talent for deciphering data to launch Womenable, a for-profit consulting firm that she runs out of her home in Michigan. With a mission of enabling women's entrepreneurship, Womenable works with governments, multinational corporations and other organizations to improve laws, policies, programs and awareness about women's enterprise around the world.
As the sole employee, Weeks leads exhaustive studies and surveys of women business owners, then culls through the numbers to find trends and other notable nuggets. Some of her findings have helped shape public policy and improved the work environments for women entrepreneurs from Detroit to Rwanda.
One Womenable-led study of 500 women business owners in Vietnam, for instance, found that a lack of basic management skills and unfamiliarity with business laws and regulations were major barriers to growth. Commissioned in part by the International Finance Corporation, or IFC, the report nudged the Vietnamese government to add women's entrepreneurship training programs to a gender-equality law it was in the middle of drafting, according to Weeks.
"That probably would not have happened had they not had the results of this survey to bring to the National Assembly," she says.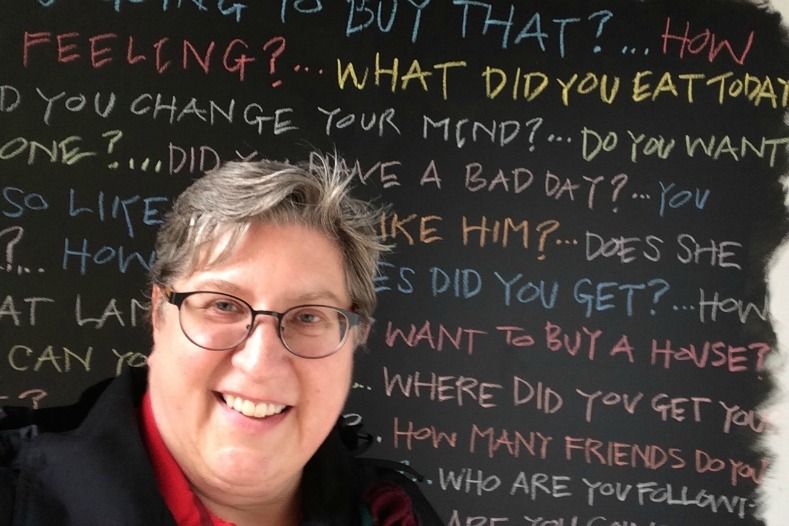 Womenable founder Julie Weeks
Another Womenable survey of women's business centers in the United States found that in 2010, these hubs helped to launch 13,301 new businesses, create 36,578 new jobs and support firms that contributed a collective $1.3 billion to the U.S. economy. The information helped persuade Congress to restore funding for these centers that same year, according to Weeks.
Weeks was working as the executive director of the National Women's Business Council in Washington, D.C. when she launched Womenable in 2005. Using some of her savings, she hired an accounting firm to manage the books and graphic designers to create a corporate look and build a website.
"With a service-based business, you don't have a lot of overhead," she says. "So I just started hanging out my shingle and investing fairly quickly in branding."
The company has seen between 5 percent and 15 percent year-over-year growth from the start—a fact Weeks attributes to fulfilling a need in her field that wasn't being met.
"There were a lot of people doing training or providing some specific support for women business owners, but not as much was being done working with those who could actually be supporters of women's enterprise," she says. "I saw an opportunity to move the needle in a big way."
Womenable operates out of Weeks' home—"There's a desk, a computer, and a bookshelf," she says with a laugh—but she travels extensively to speak about the state of women's business around the world. Weeks has never had a staff, preferring to hire experts or assistants on a per-project basis and plow her profits back into things like redesigning the company's website and enhancing its mobile-friendly capabilities.
When at her desk, Weeks is often hunched over the computer, sifting through data, writing reports (she has authored annual reports on the state of women-owned businesses for American Express OPEN since 2011), or sending daily tweets about everything from the rise of female entrepreneurs in Lebanon to a director's efforts to promote the work of women filmmakers of color. She also speaks about women's enterprise to local groups such as the Chamber of Commerce and League of Women Voters. It's a way to give back and stay visible in the community, she says: "There's a very gratifying feeling to witness a light bulb going off in someone's head as they're listening to you."
Not surprisingly, aspiring entrepreneurs often approach Weeks for advice. She doesn't mince words. "I tell them they should do something they're passionate about," she says. "Otherwise, what's the point? You do yourself a disservice if you start a business based on some analytical exercise on where the market trends are heading."
Weeks also advises those taking their businesses to the next level "to get out of your own way and accept the fact that you can't do everything yourself anymore."
For both men and women small-business owners, a major hurdle often comes when a company with five to nine employees reaches $250,000 in annual sales and starts to expand in a big way. "They grow to a certain point, and that's where they start to falter," Weeks says. To get beyond that point, she advises developing an employee handbook, learning how to delegate responsibility and realizing that "you can't hire every employee anymore or know all their names."
As for her own growth plans, Weeks envisions creating a spinoff company that would serve as an online community for "women-ablers"—government officials, corporate leaders and other women's enterprise support professionals—to connect with one another to share ideas, challenges and solutions, and to access a comprehensive body of research.
At the same time, she plans to continue operating Womenable and turning numbers into actionable insights. She points to a 2014 World Bank "Women, Business and the Law" report that found legal differences in the way men and women are treated in three-quarters of the countries around the world. Fifteen countries, for example, still require wives to get permission from their husbands to work outside the home, including Bolivia, Sudan and the United Arab Emirates.
It's that kind of surprising data that drives her mission to empower the economic development of women.
"I want to make a big impact," Weeks says. "Not necessarily by steering my own business to be big—but by enabling lots of others to scale."
Photos from top: Shutterstock, Courtesy of Julie Weeks
WOMENABLE / JULIE WEEKS / MEMBER SINCE 05