Entrepreneurship is a unique, 24/7 journey that often blurs the lines between personal life and professional life. Unlike a typical corporate job, there's no punching out and calling it a day. Running your own business doesn't come with an "off" switch and entrepreneurs are often at their most productive during late-night conversations and brainstorms fueled by cold pizza or cocktails. It's also when they're at their most colorful. In "After Hours," a new OPEN Forum photo essay series, we tag along for the ride, to capture this slice of entrepreneurial life.
In our first installment, we shadow Vik Venkatraman, the co-founder of Clothes Horse, a New York-based startup that provides technology to online retailers, to help customers find the right sizes. For Venkatraman, a recent night included a networking event, a few drinks with a client, and a moonlight stroll with his girlfriend. Take a look for yourself.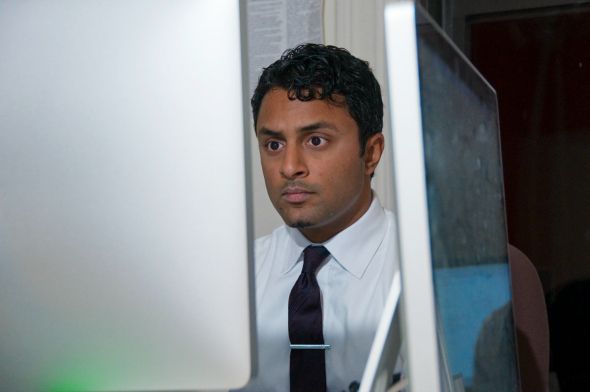 7:17 p.m. Vik Venkatraman, co-founder of Clothes Horse, wraps up a few last-minute items before leaving his office—but his night is far from over.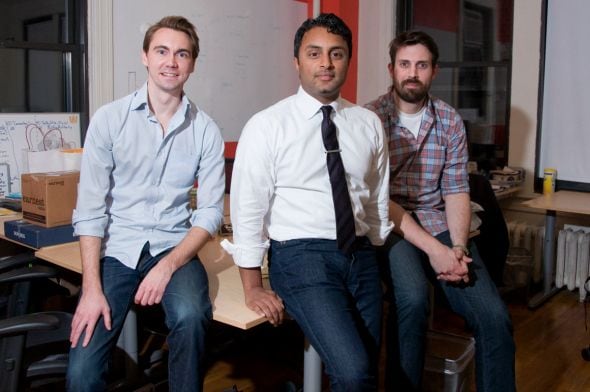 7:35 p.m. Dave Whittemore (left), Venkatraman, and Will Charczuk (right), the co-founders of Clothes Horse, enjoy a little downtime at their office in Manhattan's Flatiron district.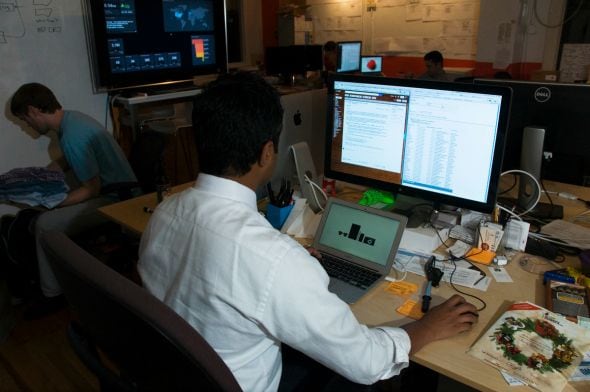 8:05 p.m. A look at Clothes Horse's office, from Venkatraman's vantage point.
9:24 p.m. Venkatraman's first stop of the night includes making the rounds at the Winter Tech Happy Hour, a networking event for New York-based tech entrepreneurs. He designed the tie clip he's wearing.
9:28 p.m. Venkatraman connects with Yuka Nagai, a business development associate at UK Trade & Investment, at the Winter Tech Happy Hour, held at Houston Hall in New York's West Village.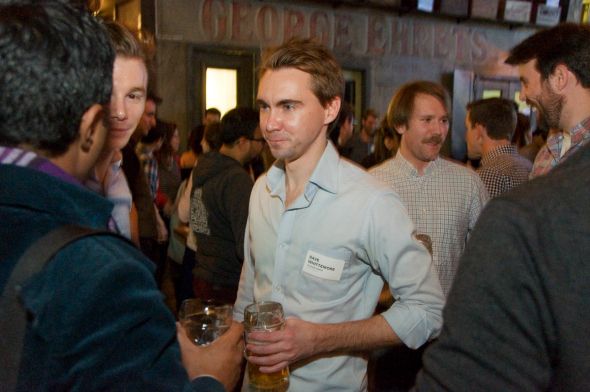 9:34 p.m. Venkatraman (far left) works the room with Whittemore (center) and Charczuk (far right), his Clothes Horse co-founders.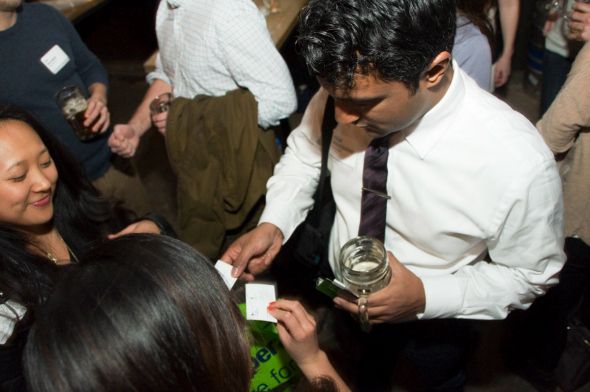 9:46 p.m. Even at tech events, business cards remain an important form of currency. Venkatraman trades contact info with some of his fellow entrepreneurs at Houston Hall.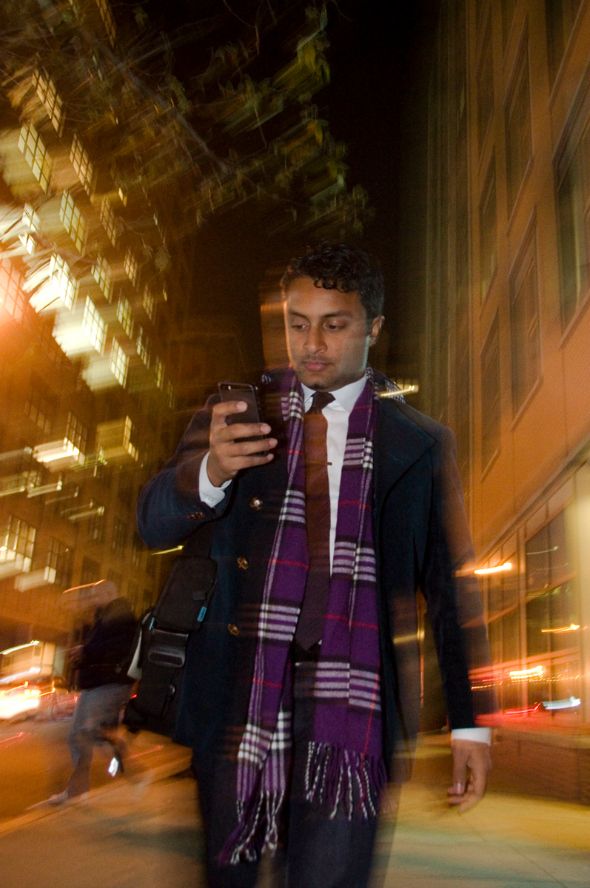 9:48 p.m. Following the Winter Tech Happy Hour, Venkatraman checks his email while en route to a late-night meeting.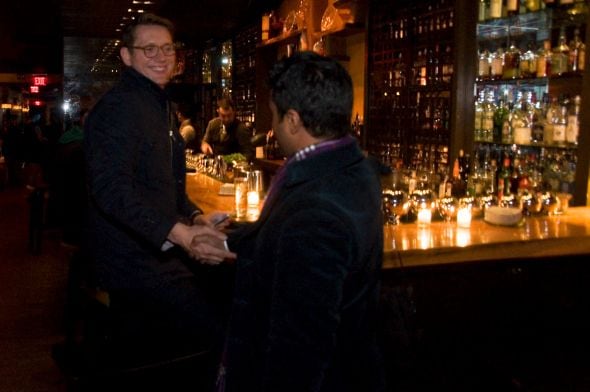 9:55 p.m. Venkatraman arrives at Pegu Club, in SoHo, to meet Ernest Sabine, a Clothes Horse customer. Sabine was recently named one of the best new menswear designers in America by GQ.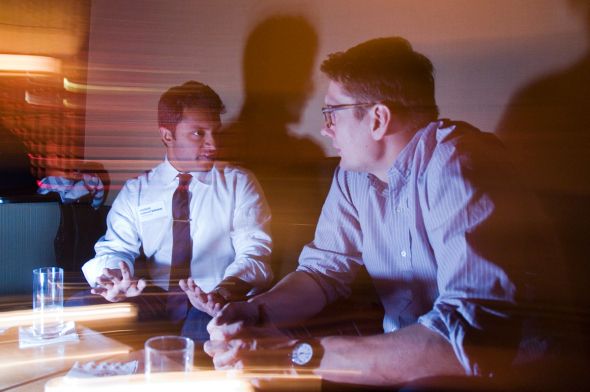 10:19 p.m. Venkatraman and Sabine catch up.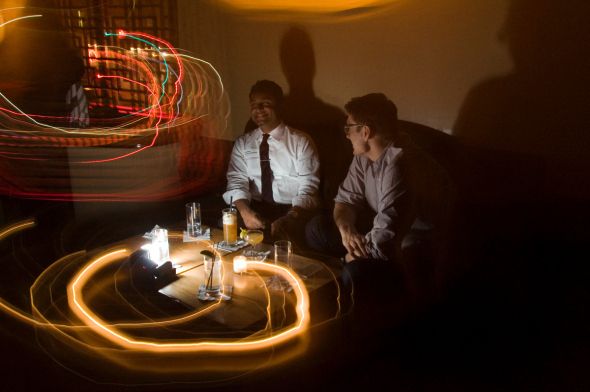 10:26 p.m. For many entrepreneurs, business and pleasure often intersect. At Pegu Club, Venkatraman and Sabine talk business and share a few laughs over cocktails.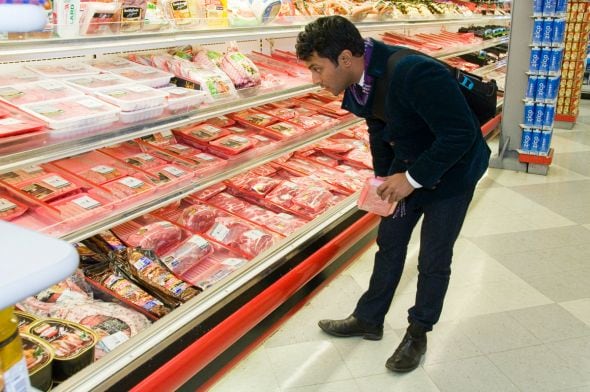 11:11 p.m. After cocktails, it's on to the supermarket. Venkatraman is meeting his girlfriend at a friend's house for a late dinner.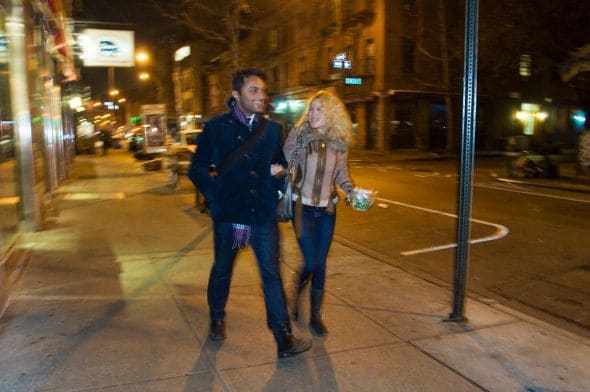 12:56 a.m. As a new day begins, Venkatraman walks his girlfriend, Stephanie Cain, back to her SoHo apartment after dinner.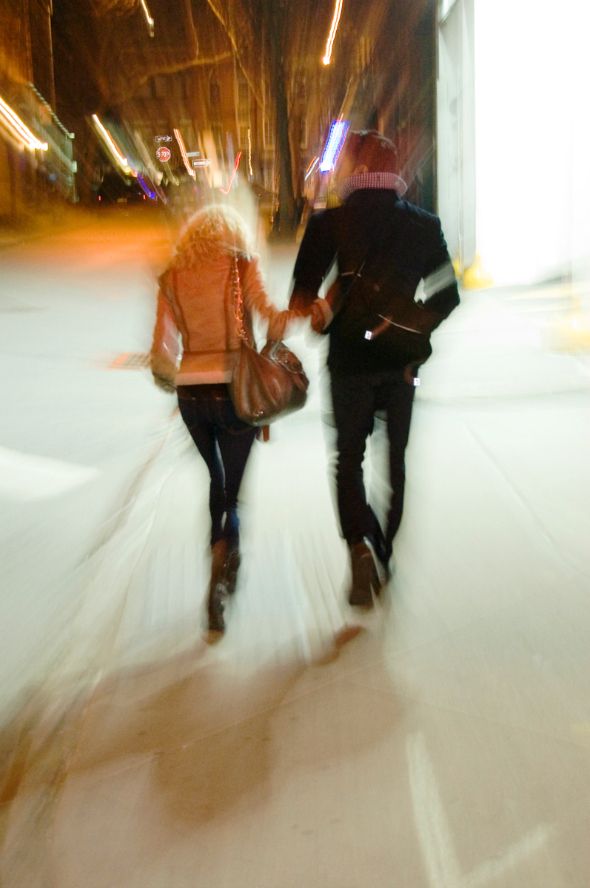 12:58 a.m. The walk through SoHo.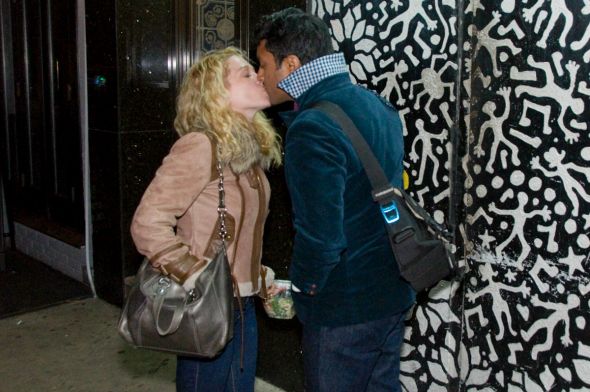 1:05 a.m. As Venkatraman prepares to embark on his own commute home, he and Cain exchange a goodnight kiss.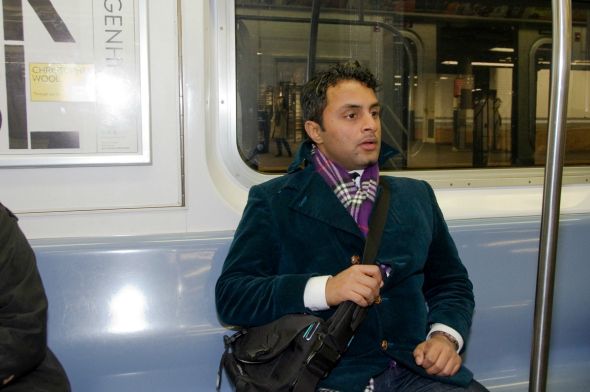 1:15 a.m. The ride on the 6 train back to his Kips Bay apartment gives Venkatraman a chance to decompress after a hard day's night.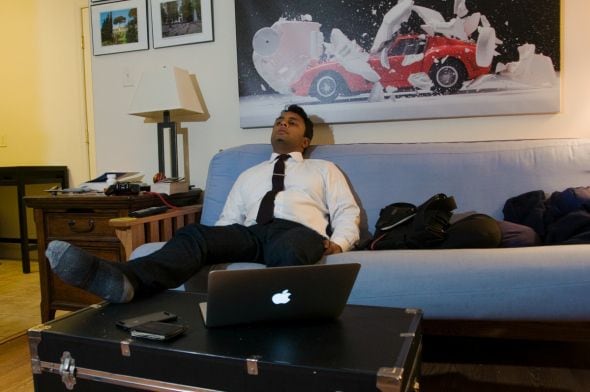 1:52 a.m. Home at last, Venkatraman takes a few minutes to unwind and catch up on on a little television. His laptop, of course, is close at hand.
Jehangir Irani is a photographer, a video producer , and an avid storyteller. He has produced work for Glamour, Vanity Fair, and a variety of other lifestyle-centric outlets. Jay's love of startups came from producing Venture Studio, a talk show on entrepreneurship that was syndicated on Mashable. Jay has traveled the world and, in his spare time, searches high and low for the perfect hot and sour soup.
Photos: Jehangir Irani for OPEN Forum