The 2012 election was emotional, contentious and some would say even devisive. But on election day, Americans are reminded of both their privilege and duty as members of a democracy. Many issues, such as taxation, healthcare, foreign trade and the defecit hit very close to home for the nations small-business owners.

Also, challenges, such as new voting methods and the aftermath of Hurricane Sandy presented an unique landscape for Decision 2012.  Here is a look at election day 2012 around the country, capturing the passion, fanfare, tragedy and triumph of November 6.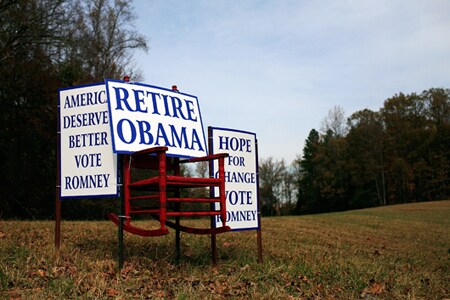 A campaign display in Manakin-Sabot, Va. shows the fervor of many Romney supporters to "retire Obama." (Photo: Patrick McDermott/Getty Images)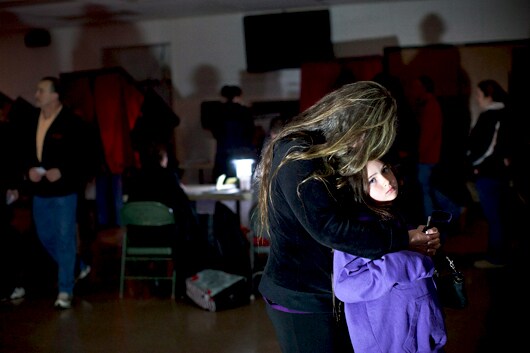 By the light of generators, a woman and her daughter wait in line to vote at Silver Bay Elementary School in Tom's River, NJ. The Elementary school, which usually hosts voting for two districts, accommodated voting for seven districts due damage caused by Hurricane Sandy; the entire voting system at the school was also run off of generators, due to a loss of power.  (Photo: Andrew Burton/Getty Images)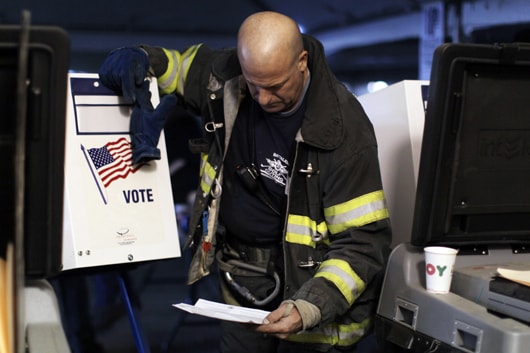 A firefighter votes in a tent that is being used as a polling place in Rockaway, Queens, as New York recovers from Hurricane Sandy. The aftermath of the natural disaster made Tuesday's presidential election a voting obstacle course, with dozens of polling stations in New Jersey and New York forced to relocate because of storm damage.  (Photo: Mehdi Taamallah/AFP/Getty Images)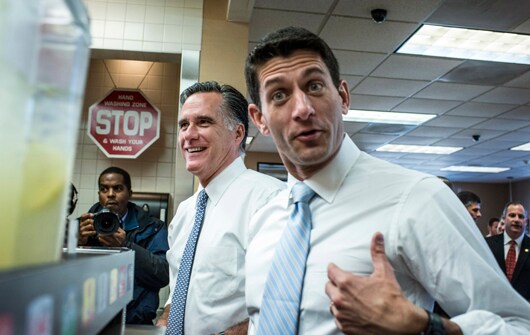 On election day, Republican presidential nominee Mitt Romney and vice presidential candidate Paul Ryan (R-WI) stop at a Wendy's for lunch in Richmond Heights, Ohio. (Photo: Melina Mara/The Washington Post/Getty Images)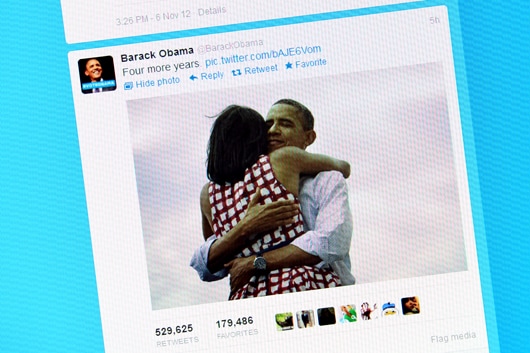 This photo of a computer screen shows Barack Obama's tweet on November 7, 2012 in Rome after his re-election as U.S. president. Obama brought his sophisticated social media campaign to an emotional climax, proclaiming his victory on Twitter and Facebook just as TV networks were breaking the news.  The post was his most re-tweeted—472,000 shares in three hours—according to Twitter's politics account @gov. It was also the most popular ever, topping a message from singer Justin Bieber, website BuzzFeed says.  (Photo: Gabriel Bouys/AFP/Getty Images)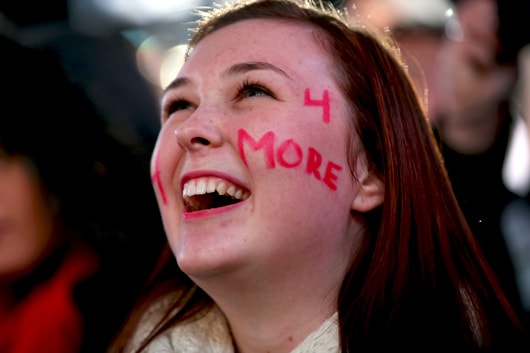 People in New York City watched giant television screens in Times Square as President Barack Obama spoke after winning a second term. (Photo:  John Moore/Getty Images)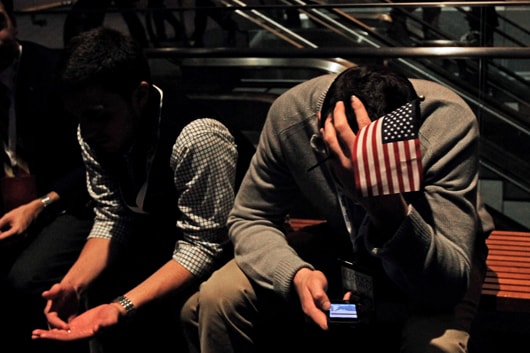 A spectator sits on a bench at the Boston Convention & Exhibition Center, watching his phone and waiting for Governor Mitt Romney to concede the election. (Photo: Justin Sullivan/Getty Images)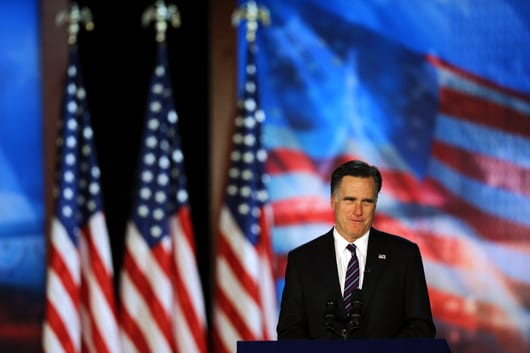 Mitt Romney gives his concession speech at the Boston Convention & Exhibition Center.  (Photo: Joe Raedle/Getty Images)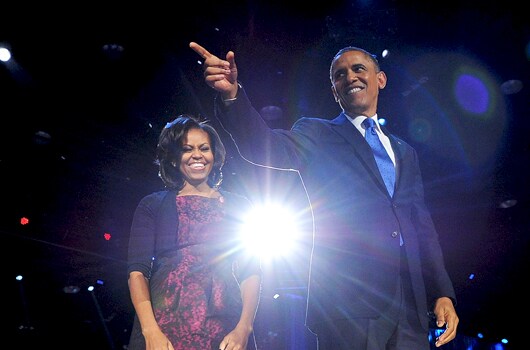 Barack Obama celebrates with First Lady Michelle Obama on stage on election night in Chicago on November 6, 2012. Obama swept to re-election, forging history again by transcending a slow economic recovery and the high unemployment which haunted his first term to beat Republican Mitt Romney.  (Photo: Jewel Samad/AFP/Getty Images)

Tell us your election day story in the comments below.