Pop the champagne. The honeymoon of mobile Apps is over in 2011. Enter the early marriage of business and mobile. Like any relationship, that means work for any business that wants their App to stand out this coming year. What was an initial goldmine rush in 2009 and the early part of 2010 has become a concentrated market. In the early days, consumers would prolifically download a free App. Now if it's not worthwhile, it won't be downloaded, even if it's free, because of any App takes up preciously limited mobile landscape.
With so many Apps out there, it takes more marketing and business planning to get good exposure to turn a profit. Whether you are planning your first App or 20th here are trends that every business should consider when creating an App in 2011.


Pandora for Your Life
A smart phone is quickly becoming a genie in a bottle, granting wishes while predicting what the cell phone users want before they even realized it. In 2011, "user awareness" will be huge. "Predicting what the user is going to want to do and minimizing the steps a person has to use an application to do it is huge," said Mutual Mobile CEO John Arrow, whose App development, strategy and design company in Austin, TX, has worked with Audi, Google, Cisco and a variety of other well-known companies. "It's a cool concept that will continually monitor what you are saying." Newer Apps will know their cell phone user's voice and verbal patterns and location. This means the App will be able recognize when someone is discussing having lunch with someone and will bring up a list of restaurants based on the user's past history. Think of it as Pandora for your life.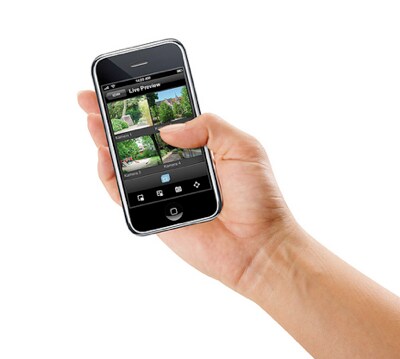 Image credit: ABUS Security Tech Germany
Micro Marketing to Consumers
Because of the growing awareness component and growing number of phones with a built in GPS, businesses will market more aggressively to the niche audience that more effectively target their customers. That means if you own a cell phone, an App for coupons for the dry cleaners or a restaurant you are walking close to will offer a special via a push alert to ping people within a few block radius. Apps will be able to tell if someone is driving based on the GPS and high speed of movement or if someone is walking with their cell phone. Based on that information, an App can decide when it is appropriate to give certain information like directions, theater ticket suggestions or coupons.


Developing Multi-Platform Apps
Brad Spirrison, editor of Appolicious whose site rates and recommends Apps said at the beginning of 2010 that there were 100,000 iPhone Apps and "maybe less than 25,00 Android Apps. Now there are over 350,000 iPhone Apps and over 100,000 Android Apps, compared to 15,000 BlackBerry Apps. "Android is a significant alternative platform, especially from the small business perspective," Spirrison said. Why? "There's only one iPhone an "dozens of Androids" from a hardware standpoint, he said, adding,"It's like a Mac vs. PC, only a on a mobile device. Android will have the largest market share eventually."
Want more tips on Apps? Check out these stories:
Simple, More Minimalistic
Think of how Google's simple white screen layout with a search box looks versus Yahoo or Bing. On a smaller screen simple is good. Screen real estate is scarce. It's not fun to type and re-type basic information just to find pertinent information. Since Apps will have better awareness and be able to anticipate what the user wants and needs, Apps will be a pared down and simplistic to the user, but have a killer interface that can do all the heavy lifting.
Create a Marketing Plan for Your App
With a growing number of Apps out there. It's easy to get lost. Once you've launched it's hard to get back to the top of the rankings. To make an App stand out it takes more marketing and planning to get good exposure to monetize downloads that ever before. That means doing everything, according to iPhone App creator, Michael Flarup's Smashing Magazine piece, from using social media outlets like Twitter and Facebook to getting traffic on tech blogs and just being unique and hyping early.
Bigger Audience for Apps
The honeymoon maybe over for Apps, but the first few years of marriage are starting to take off. Think of it like the early days of the Internet circa 1997 when there was "enormous enthusiasm, and a lot of people, but not everyone, had access to the web," Spirrison said. "Back then businesses were able to get away without being online, but not five years later." Spirrison sees Apps in the same vein; Apps are quickly becoming a mandatory component running a viable business if a business wants to expand and market a declining or plateau. The iPad, iPhone, Android and even BlackBerry, all offer avenues to expand a potential business pool. Nielsen predicts that by the end of 2011, the majority of mobile subscribers in the U.S. will have smartphones. Which means, according to a Neilsen White Paper, it's a "fertile ground for the growth of mobile Apps." As of June 2010, 59 percent of smartphone owners and nearly 9 percent of feature phone owners report having downloaded a mobile App in the last 30 days.
For more on Apps: The State of Mobile Apps by The Nielsen Company

Dawn Reiss is a Chicago-based journalist who has written about everything from eating crickets in Cambodia to the trial of former Illinois governor Rod Blagojevich. 
Image credit: Marco Paköeningrat