Today is the 30th anniversary of the debut of Apple's Macintosh computer. On January 24, 1984, Steve Jobs unveiled the first "Mac," the Macintosh 128K, at an Apple shareholder meeting. (If you want a fun trip down memory lane, check out this slideshow of some of the earliest personal computers.)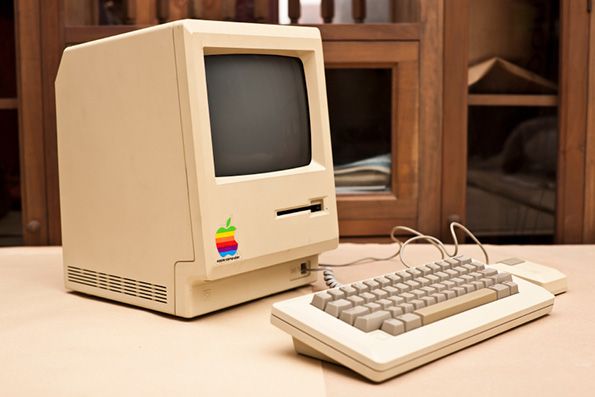 Many Americans first learned about the Mac in the now-famous 1984 Super Bowl commercial. 
In retrospect, it's easy to take for granted just how life-altering the Mac's introduction became. But it profoundly changed personal computing forever. Like the Apple iPhone's release nearly 25 years later, the Mac taught PC users the wonders of easy and intuitive navigation. Computer users learned the magic of graphical icons and menus, no longer having to enter code every time they wanted to save or delete a document.
The Mac made computing easy for everyone. It became one of the most commonly used computers at schools, meaning many people grew up learning how to use a Mac. Surely many Americans remember collecting Campbell's soup labels so that schools could buy Apple computers.
So, what lessons can today's entrepreneurs and small-business owners draw from the Mac's longevity and success? Here are a few:
Innovation doesn't have to mean reinventing the wheel. The Mac wasn't the first PC on the market—as the iPhone wasn't the first smartphone. Jobs' legacy was rethinking technologies people already used and making them a million times more user friendly. (Cult of Mac.com editor and publisher Leander Kahney recently wrote about Apple's innovation culture and leadership.)
Awesome products can have a very long shelf life. About 16 million Macs are still sold every year, generating $21.5 billion for Apple in 2013, according to Cult of Mac. (That means Macs still account for one-eighth of Apple's total revenue and are its third bestselling product after iPhones and iPads.) Mac continues to be a household brand because it made such a lasting impression on Americans and how they use computers.
Making people's lives easier is lucrative. The Mac's longevity is ultimately thanks to Apple's commitment to making computers exceptionally easy and fun to use. Regardless of what kind of product or service a business sells, saving people time and energy—and focusing in on the total customer experience—will only improve the odds of success.
Read more articles on Apple.
Photos: iStockphoto