Sharmeen Mitha-Sehgal has singer Bruno Mars to thank for changing the direction of her life. A former marketing executive, Mitha-Sehgal had just quit her job and moved to New Jersey from New York City to find what she calls her "purpose in life." She wanted to start a technology company to solve a problem she hadn't yet identified when Mars' song, "Let's Get Married," streamed through her car radio around 4 p.m. on a hot day in July 2011.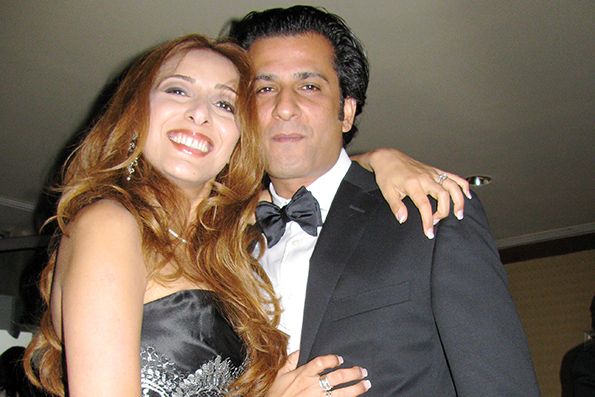 "I thought, 'That is it!'" Mitha-Sehgal recalls. "'I keep getting Evite invitations to weddings, and that can't be the future and neither can email. I need to make a private social network on the mobile phone that looks insanely gorgeous and that anyone can build without dealing with a developer. It has to be a turnkey mobile app for events, starting with weddings.'"
And so, instead of getting a latte at Starbucks as she'd planned, Mitha-Sehgal made a U-turn and raced home, scribbling down her plan and frantically calling friends who would eventually become her colleagues. The next 30 days were a blur of long days and nights in Mitha-Sehgal's dining room, as they hashed out what the site and its corresponding app would look like and how it would help couples planning their weddings. It wasn't long before Appy Couple, a technology that helps couples create personalized websites and apps for their weddings, was born.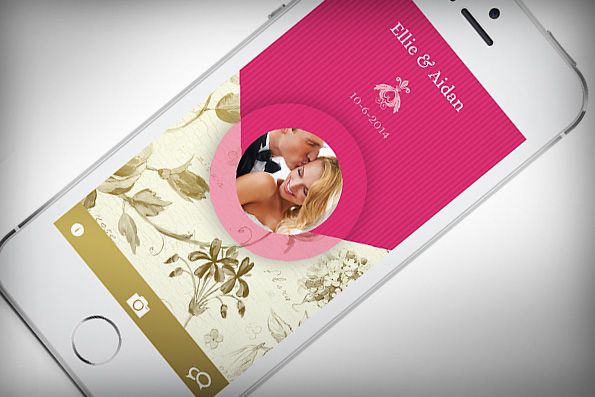 What came next was an awe-inspiring ascension to tech startup stardom. Mitha-Sehgal funded the enterprise entirely by herself until late December 2011, when she and her colleagues realized they needed more money and decided to apply for Entrepreneurs Roundtable Accelerator, or ERA.
"We came to the meeting with a 40-page marketing plan and a full-on business plan, which, apparently, was something the mentors hardly ever see," she says. "They gave us a spot, and we learned all there was to know about the startup world for the next three months."
But instead of waiting for demo day at the end of the 90-day program, Mitha-Sehgal decided to put the site up early to gauge interest. The result: More than 7,000 excited emails from brides in the first few weeks. Unsurprisingly, Appy Couple closed a $1.2 million round after demo day and proceeded to build a waiting list of more than 25,000 people by late 2012 for a product that hadn't even been put into 'working' beta yet.
Since its formal launch on April 1, 2014, Appy Couple is already being used by couples in 100 countries. For $35, couples can build a customized wedding website where they can interact with guests, send updates, upload photos, manage registries and more. It also comes with a password-protected app that matches the functionality of the website. "We're very close to being profitable," says Mitha-Sehgal with a big smile on her face.
OPEN Forum spoke with Mitha-Sehgal about why she decided to tackle the wedding market, how she monetizes her company and why she still answers late-night customer calls.
Why are weddings such a hot topic for you?
It all started when I went to my sister's wedding in India a few years ago. I got married 10 years ago and was not a fussy bride. I took three days off work, and that was it. My sister, on the other hand, had always dreamed of her wedding, and it was totally over the top. We were all in Mumbai, and there were at least 10 different events. No one knew where to go at what time. Some people were invited to one event and not another. I was meeting so many people that I'd forget names. Everything was done over group text, and you know how awful those are.
I came home frazzled, thinking there had to be a better way to organize events and keep everything in order, including updates, photos, etc., for weddings. But I didn't really think of doing anything about it until I quit my job and was looking for something new. Then I heard the Bruno Mars song and knew I had the winning idea.
Your company creates wedding websites. How it is different from TheKnot.com and others?
We put everything in one place. Couples [often] use one service to upload photos, another one to manage their registries, another to manage guest lists and so on. With Appy Couple, you can do everything—RSVP, upload photos, invite certain people to an event—all on your website and app. We even have a full chat system.
Appy Couple was free when you were in beta. Why did you switch to a paid product?
We were free for a few months in 2012 when we were in private beta, but we were getting so many invitation requests to the Beta with nearly 500,000 guests to be exact—that we were overloaded and running out of money. I remember right around New Years Eve 2013, I got a call from one of our board members telling me to turn our payments on. I was terrified. We put the price at $28, when we went into public beta, and waited. People responded well! We weren't acquiring as many people, but the people we were acquiring were more engaged than those who used us when we were free. We upped our price to $35 in April when we officially launched out of beta.
But how do you make money charging people a one-time fee of $35?
Well, that fee doesn't keep the lights on, I'll tell you that. We actually have multiple revenue streams. We sell print invitations and get affiliate revenue from those products. We partner with celebrity planners to create mood boards for our brides and personalized design collections. We're in the process of engaging in brand partnerships around registries and retail planning.
In the future, we're looking to curate information that's relevant to our users. We have a pool of engaged brides for the duration of their planning process, which many times can be around 18 months. They're looking for transparent advice, and we want to give that to them, so we're in the planning process to create that information.
What's it like to work at Appy Couple?
It is very startup-y. If you want to work from home, fine. If you want to come in at 10:30 a.m., 12 p.m., fine, as long as you get your work done. We don't dock vacation time because we all work the weekends. Saturdays and Sundays are our busiest days. That's when brides are doing their wedding planning. I try to pick up some of the slack, though, and often take overnight support.
 
Wait, you take overnight support? How do you have time to do that?
I am obsessed. I read every support email that comes through, seriously. There isn't a single ticket I haven't read, and I've responded to at least 30 percent of them personally. I'm working harder now than I ever have.
 
What keeps you going?
The adrenaline. It's addictive. One good day makes up for a bad day. I'll have a bad few days, and then I'll see us featured on The Today Show, or featured on Pop Sugar, or in an article on Mashable, and I'll feel good again.
It's a rollercoaster, but I can't complain. I have never been happier. I've done something that I'm really proud of.
Read more profiles in our Building an Empire series.
Photos: Courtesy Sharmeen Mitha