Almost a decade ago, Liz Powers was a Harvard undergraduate attending Clinton Global Initiative University, a two-day conference for students focused on bringing about social, economic and environmental change. It was there, listening to TOMS Shoes founder Blake Mycoskie speak about his company's "One for One" mission—matching every pair of shoes purchased with a pair of new shoes given to a child in need—that she was most inspired. That spark led her to dream about ArtLifting, an online marketplace for art by homeless and disabled artists who earn 55 percent from the sale of their work.
Before co-founding ArtLifting with her brother Spencer in 2013, Powers worked in the nonprofit sector for eight years. That experience impacted the siblings' decision to structure ArtLifting as a B Corp, short for Benefit Corporation. This relatively new business classification, pioneered by companies including Etsy, Patagonia, Warby Parker, and TOMS, is built around a legally binding social mission. The model allows companies to factor in public good along with the bottom line when making decisions with potential impact on shareholders.
"Blake's message really stood out. Everyone assumes that social good equals nonprofit, but why don't we think outside the box and create more impact with a for-profit that's financially sustainable and can grow at a fast rate?" says Liz.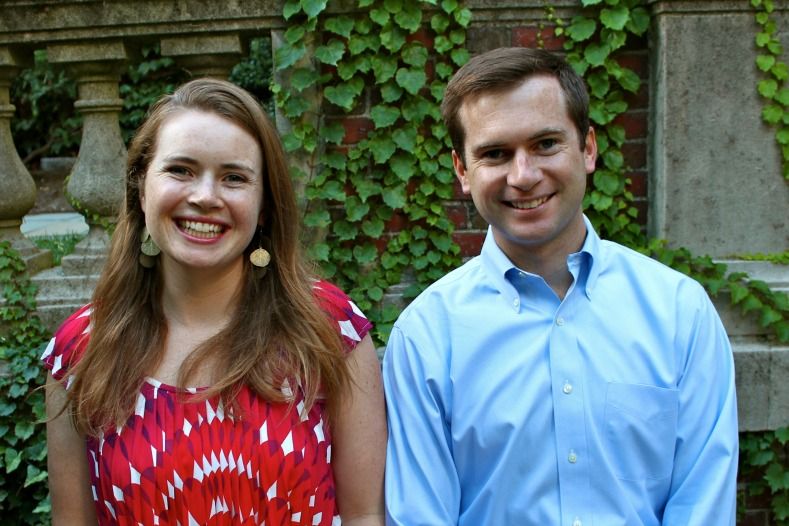 ArtLifting co-founders (and siblings) Liz and Spencer Powers
With $4,000 in savings and a basic business model, Liz and Spencer started ArtLifting with just four Boston-area artists. With no experience building web sites, they launched with a Shopify e-commerce template, tested the idea, got feedback, iterated and generated significant local and national press almost immediately.
"We didn't have any budget for marketing, so we couldn't go the traditional paid route," she says. "Instead, we sent short emails to reporters." In December 2013, just a couple of weeks after launch, their story was picked up for the cover of the Boston Globe business section. Spurred by holiday sales, ArtLifting generated $10,000 in revenue in just a few weeks following that publication.
A Small Team With a Big Vision
"We're perfect complements to each other," says Liz. "Spencer had seven years in business and financial consulting, and he just finished his MBA [at MIT Sloan School of Management]. My background was in social work and working in shelters and disability centers."
After graduating with a bachelor's degree in sociology, Liz worked as a post-graduate "dorm mom" at Harvard in exchange for room and board while starting up, which enabled her to launch ArtLifting with no salary.
Everyone assumes that social good equals nonprofit, but why don't we think outside the box and create more impact with a for-profit that's financially sustainable and can grow at a fast rate?
—Liz Powers, co-founder, ArtLifting
ArtLifting finds the artists they feature through word-of-mouth recommendations: Directors of existing art groups at shelters and disability centers nationwide recommend work by select artists, and then ArtLifting's staff curate the platform's offerings by reviewing artists' samples and individual circumstances. "Artists can only work with ArtLifting if we know that they fit within our mission," Liz explains.
Maintaining their lean founding principles, the two siblings now oversee nine full-time employees and work with more than eighty artists in eleven cities. Before raising $1.3 million in venture capital in the summer of 2015, they bootstrapped to six-figure revenue. Within a year of their first sale, they saw five of their featured artists gain housing through a ripple effect of positivity in their lives.
Building an Empowered Community
Despite realizing at eighteen years old that flipping pancakes in shelter kitchens was not her calling, Liz was still passionate about helping to end the cycle of poverty. In 2010, she secured a year-long grant from Harvard to create art groups in homeless shelters.
A lifelong artist herself, she knew that community support offered by art groups could lessen the loneliness affecting so many of her clients. At the same time, she saw multiple benefits to bringing high-quality work to a larger audience through a sustainable for-profit social enterprise.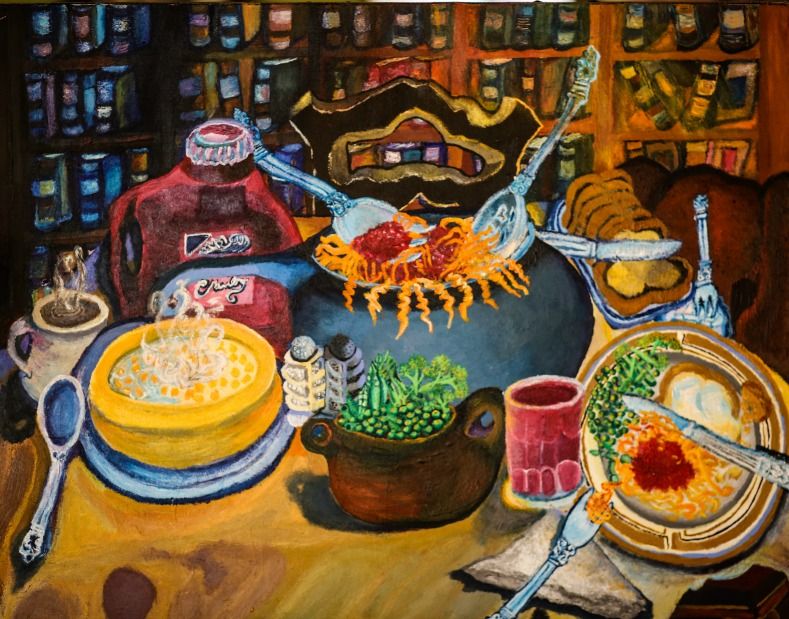 What's For Dinner by Charles Unterberg
"Artists keep telling me, 'Liz, I don't want someone to hand me another sandwich. I want an opportunity,'" she says, recalling the transformational realization not to continue along the nonprofit path: "Our hands won't be tied [to] relying on donations and grants, and we can scale like a normal business and see how the market responds. The artists were excited because they wanted to be treated as professionals with dignity. A traditional gallery splits profits 50/50, so we thought, why not use that basic model but have 55 percent of profit go to artists?"
Along with initial e-commerce revenue generated by sales of original art, ArtLifting now offers on-demand prints and products including phone cases and tote bags featuring the work of artists they represent. They have also recently expanded into partnerships with corporations, which decorate their office spaces with ArtLifting pieces and accompanying plaques.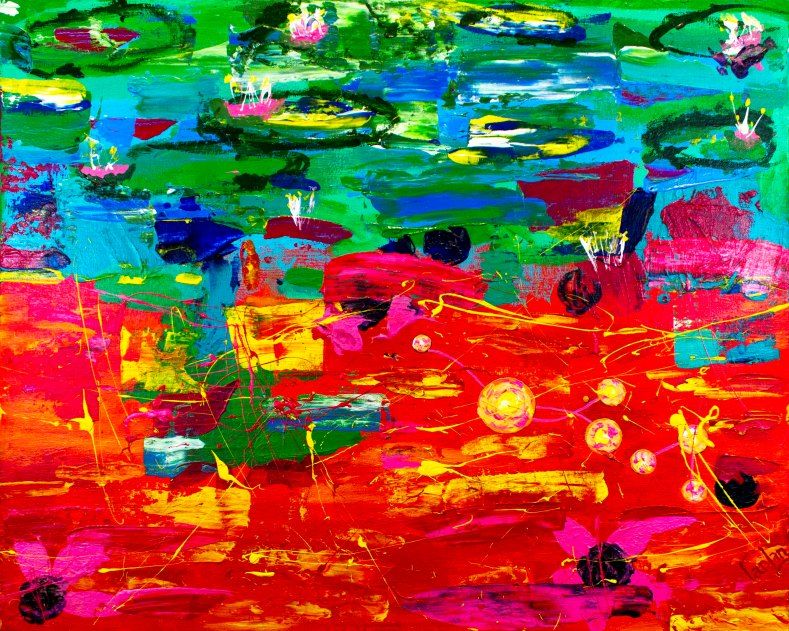 Bipolar Inspiration by Randy Nicholson
For the company's third sales channel, ArtLifting recently closed its first licensing deal. In partnership with the like-minded for-profit company Leesa— a high-end, direct-to-consumer online mattress company that gives one mattress to a shelter in need for every ten sold—the work of formerly homeless artist Scott Benner is sewn into a limited-edition mattress, and he receives a percentage of every sale.
"We measure impact in two ways: the money artists earn and the change in their confidence," says Liz. "In ten years of working with homeless individuals, I've often heard, 'Everyone focuses on the negative in me: I don't have housing. I'm in a wheelchair.' ArtLifting was designed to flip that on its head and focus on the positive: 'You're so talented. You created this artwork.'"
Thanks to that shift in perspective, many people from all walks of life have felt the force of ArtLifting in just a short time.
Photos: Courtesy of ArtLifting (top artist credit: Tangled Innocence by Susan Brandner)