"Big data" is one of the latest buzzwords in the world of marketing, but don't let the term fool you: Big data isn't just for big companies.
"Big data is a trendy term, but many owners of small and mid-sized businesses are wondering what, if anything, they can do to leverage their data," says Amit Bendov, CEO of SiSense, a manufacturer of business intelligence software. "The answer used to be: not much. But that's changing. With the right tools and guidance, companies don't need an army of data scientists or coding experts to crunch and analyze big data. And they don't have to break the bank to extract useful actionable insights."
Where Your Data Is Hiding
You're probably sitting on a mountain of data—if you only knew where to look. If you're using email marketing platforms, social media or even if you have a website, you have some data at your fingertips.
"Many advanced technologies—including big data analysis—has been inaccessible to small businesses due to the cost and complexity," says Stuart Wall, CEO of Signpost, a startup that provides a cloud-based marketing automation platform for small businesses. "However, next-generation cloud technologies are democratizing advanced marketing operations, like automating the process of collecting customer information and creating and deploying marketing campaigns across Web and mobile platforms."
Using these technologies, small businesses can obtain a wealth of crucial customer data that will help target future promotions, encourage repeat business and establish brand loyalty. "It also helps businesses understand how customers are discovering their business, who is purchasing their products and services, when they're buying, and more," Wall says.
There are also companies that can help you analyze your big data. Cubeyou, for instance, is a research company that uses social profile data to compile comprehensive reports on target audiences. The company helps small businesses cut through massive amounts of data and tap into what's most relevant to it and to its specific marketing initiatives.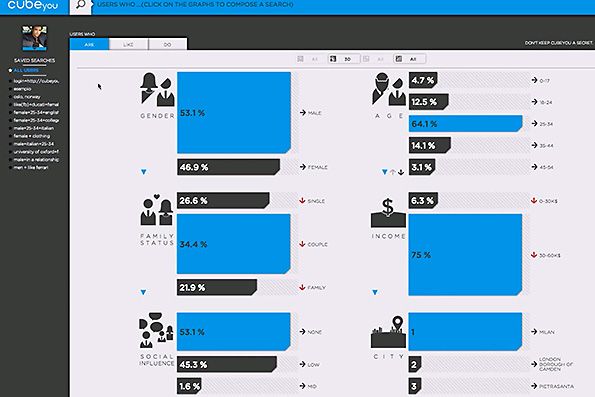 "Drawing from a database of 153 million Facebook profiles, Cubeyou can determine consumer interest on various subjects, delivering psychographics, demographics and even a Myers Briggs personality overview of target consumers to help small businesses target customers," explains Tom Woolf of Woolf Media & Marketing, a marketing, communications and PR company.
Other companies can add value to existing services that small businesses are already using, such as payment processing and point-of-sale technology, by offering deeper data insights. Much of this data already exists, but small businesses never knew how to collect it, didn't have the resources to analyze it and weren't sure how to use it.
Swipely is one company that helps businesses gain a more thorough understanding of customer behavior in order to grow sales. "As one simple example, Swipely can show a business owner how many new versus repeat customers came in last month and how their average tickets compare," explains Elizabeth Ducoff, senior manager of PR and marketing for Swipely. "With the data, they can take action to launch a loyalty program, start an email campaign to help bring lapsed customers back and much more."
Monetizing Your Data
There are dozens of ways small businesses can use data to improve their sales. For example, a business owner who sees that Facebook is driving a lot of website visitors and ramps up marketing activities on that social platform is indirectly monetizing data. A company that analyzes its customer purchase history, compares that information to related trends, compiles an e-book on the trend topic, and sells it as a digital download is also monetizing data but in a more direct way.
Here are a few more examples of how you can monetize your big data:
Analyze consumer patterns and behavior to launch new products and services.
Identify what incentives draw consumers, and design promotions that produce results.
Gather and analyze data to offer valuable insights to a target market via a downloadable white paper or report. Businesses that offer these reports for free also monetize data indirectly by building email contact lists that can be used for future promotions.
Eliminate non-viable marketing channels and allocate a larger percentage of your marketing budget to the channels where consumers are spending most of their time, or the channels that have proven most profitable through data analysis.
Create effective pricing structures by analyzing cost history and sales to determine the prices consumers are willing to pay.
Plastic Jungle, an online gift card exchange, increased its revenues by 25 percent by using SiSense Prism software to determine which gift card brands were the least sensitive to price changes. After discovering that certain brands sold regardless of price, the company reduced the discount on those brands and immediately realized profit gains.
The Confectional, a popular Seattle-based coffee and pastry shop, was using old-fashioned registers and tapes to process its sales until switching to ShopKeep POS, a point-of-sale platform for the iPad. Now, data, such as the busiest time of day and which products sell best at which of the company's four locations, is readily available, allowing the owners to plan their inventory more efficiently. Being able to have the right amount of different types of pastries and the right number of boxes and properly sized bags has led to happier staff and customers and more sales.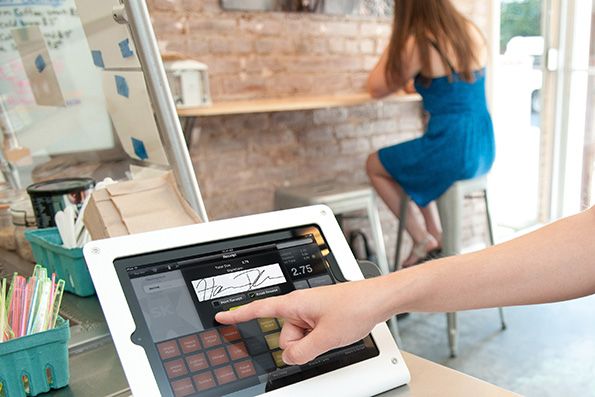 Thanks to innovations in technology, collecting, analyzing and monetizing data is a much easier task for business owners. Small businesses no longer have to leave big data to the big dogs—many are now using it to increase profits and build lasting brands that are capable of outpacing major competitors.
Angela Stringfellow is a freelance writer, social media strategist and complete content marketing junkie obsessed with all things Web, the written word and marketing.
Read more articles on marketing.
Photos: ShopKeep POS, CUBEyou