In kitchens and dining rooms across the country, restaurateurs tempt diners with the latest cooking techniques, high-end ingredients and Instagram-worthy decor. But today's trendy dining can come at a price—how is a margin-squeezed small business to know when the latest chef's toy will pull more patrons through the door?
"Entrepreneurs tend to use their gut and just kind of go with it," says Matthew Rutherford, associate professor of entrepreneurship at Oklahoma State University. "But sitting down and trying to calculate return on investment beforehand is a much more valuable approach."
Whether that big purchase is for front or back of house, the bottom line is it should drive business. I talked to three restaurant owners about big purchases they made, and why the tools were worth the investment.
Big Purchase: Photo Booth
There's a lot going on at TOA Asian Fusion—big screens, live music and long stretches of bar with jewel-toned bites of sushi. In the Long Island summers, the 126-seat restaurant opens the giant glass patio doors and the joint really starts hopping.
Why not add a photo booth? That's what owner Evan Chen and general manager Kevin Inkles decided last fall. The Buzzy Booth cost $2,500, and was branded in TOA designs and logo. The free photos are digitally "framed" in a TOA-created logo, and customers can opt to have them sent to their email or posted on their social media feed.
"My main goal was to grow my marketing database," Henkels says. Social media shares may boost the company's branding footprint, but the emails that the booth captures for promotions are a more tangible payoff.
Entrepreneurs tend to use their gut and just kind of go with it. But sitting down and trying to calculate return on investment beforehand is a much more valuable approach.
-Matthew Rutherford, associate professor of entrepreneurship, Oklahoma State University
Henkels tracks emails from reservations made using OpenTable, which means he doesn't always get info from walk-ins. To date, Henkels has added over 3,000 customer emails collected from the booth. That value may be hard to quantify, but in January 2015, Henkels ran a quantifiable promotion. Over 1,000 customers used the booth and received a 5 percent discount for a repeat visit, and those redemption visits drove an additional $3,250 in sales for the restaurant.
Big Purchase: Pasta Machine
"I don't know anyone who's not a fan of pasta," says Ian Boden, chef-owner of The Shack in Staunton, Virginia. The restaurant only seats 26, but don't be fooled by the size. Boden has been nominated for a James Beard Foundation award, and The Shack has earned rave reviews from national media—partly for Boden's pasta obsession.
When Boden and his wife Leslie were remodeling the 420-square-foot space in January 2014, he decided to invest in a $5,000 Arcobaleno pasta machine. "It was about 20 percent of the total cost for us to open the restaurant," he remembers. But this wasn't just an expensive new toy—Boden had payoff numbers to back him up.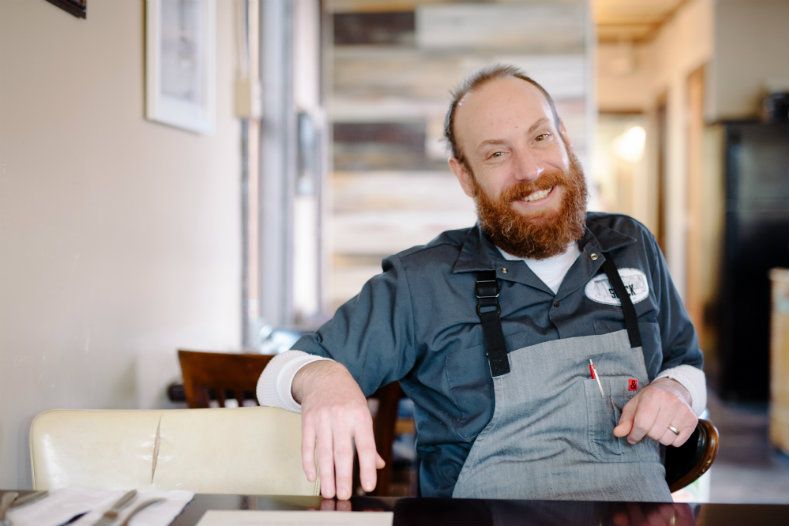 "Pasta is the highest-yielding food-cost margin on the menu, period," Boden says. He charges about $15 for a pasta dinner, and with only 12 percent food costs (his labor and overhead are fixed), he can clear $13 on each plate of pasta sold. Sell 378 pasta dinners, and the machine pays for itself. Sell another 15, and that pays for one of the 20 $200 cutting dies that Boden has purchased to make special shapes.
The Shack is known for using locally sourced ingredients, which tend to be higher priced than conventional meats and vegetables. Adding pasta to the menu mix allows Boden to balance out the lower margins on other dishes and keep the restaurant running with a full reservations list.
Big Purchase: POS System
"We opened with paper tickets," Marilyn Schlossbach remembers. Along with her brother and husband, Schlossbach owns Langosta Lounge, a 15,000-square-foot bar and restaurant on the boardwalk of Asbury Park, New Jersey. She worked New Year's Eve shortly after opening in late 2008.
"It was horrible," she says. "We did over 350 covers, and we didn't even have 100 reservations, so we weren't expecting it. My brother had built this wooden thing I was thumbtacking tickets to. It was the worst night of my career."
Until then, Schlossbach had put off purchasing a point-of-sale system from Digital Dining, but after that night, she realized Langosta Lounge simply couldn't operate without it. She paid part of the $30,000 cost upfront and financed the rest in monthly payments.
"When staff writes tickets you have to deal with handwriting, and they may call something different from someone else," Schlossbach says. "There's no control over theft or even an honest mistake—say a server thought the lobster rolls were $13 not $16, and they've sold 100 rolls."
The POS changed everything. "You can look at all your numbers and know exactly what you sold," she says. "Hourly wages, clocking in for staff, seeing all the back-end reporting, that saved so much time." Schlossbach is now evaluating a cloud-based system.
Estimating return on investment is worth the time for all small businesses, according to Matthew Rutherford. "It's something that small firms don't do as much as they should—just calculate inflows and outflows, basically." Don't end up eating your losses due to some pie-in-the-sky projections. Calculate the savings carefully to help you win your just desserts.
Join the discussion with other small-business owners here.
Photo: Sera Petras