As any bibliophile will tell you, book clubs can be magical. Combining intellect, creativity, humor, argument and wine can foster lifetime friendships. Or, in the case of Agatha Kulaga and Erin Patinkin, both 35, a business partnership that began in the kitchen and quickly blossomed into the fast-growing New York-based bakery called Ovenly.
"We met at a food-based book club called Four Burners in May 2009, and right away, Erin and I started baking together, experimenting with recipes," Kulaga says. "From the beginning, we planned on starting a food business."
At the time, Kulaga, originally from New Britain, Connecticut, and Patinkin, from suburban Chicago, had regular jobs: Kulaga as a mental-health and addictions researcher at the NYU School of Medicine, Patinkin in nonprofit management. Both women believed in the progressive ideals of their careers, but they didn't have passion for the positions. "I think both of us mistook comfort for happiness," Kulaga says. "Both of us were waiting to meet the right person." Stability be damned.
Ovenly co-founders Erin Patinkin and Agatha Kulaga
By 2010, they had trademarked Ovenly and formed an LLC, but they didn't have much of a business plan other than that they wanted to be a high-end bar-snack company. They began selling the snacks at a local bar in Greenpoint, Brooklyn. (An early favorite was Spicy Bacon Caramel Corn.) At the same time, Kulaga and Patinkin were also experimenting with baked goods, and the formula that worked was "sweet and savory with a touch of spice." Soon, they were selling pastries as well. It wasn't by design, but becoming a wholesaler first was serendipitous because it kept overhead low—just the two of them up all hours creating new products.
Not long after that, in 2011, a chain of Manhattan coffee shops requested Ovenly's baked goods—the first step to manufacturing and producing on a larger scale. Initial seed money came from a friend (since bought out by investors), Ovenly had a later round of investment funds in addition to self-financing. One of the first major purchases was a delivery van, because the volume had increased to where they couldn't survive without a vehicle. One of their first hires was a guy doing prep, washing dishes and making deliveries.
Experimentation has been a key component of Ovenly's success—Kulaga and Patinkin have tried hundreds of recipes. Early on, they devised a "baker's choice" menu of cookies, scones, muffins and other assorted goodies, which gave the owners feedback on what was working, allowing them to try different things and to fine-tune the offerings. "We learned early on that people are creatures of habit," Patinkin says. "Lots of people want the same cookie at the same time every day." The owners also decided not to limit Ovenly's reach and included catering, weddings and special orders, which are still on the menu today.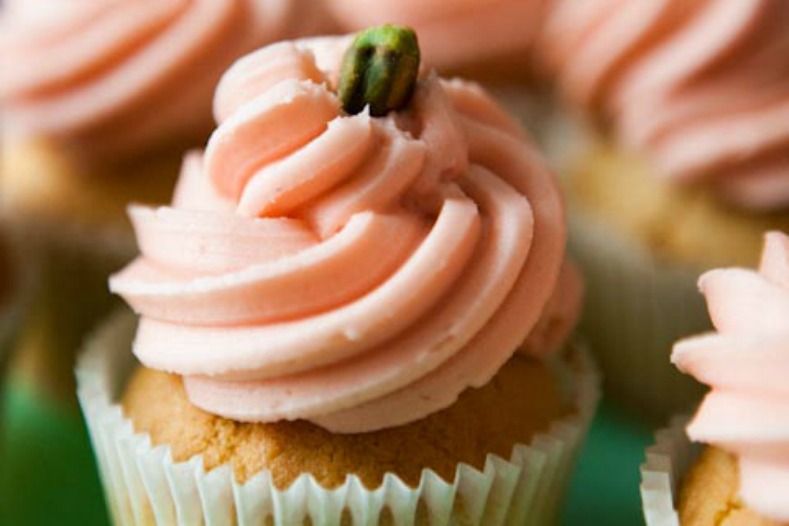 Partnering with established eateries and the like allowed the company to grow without the financial commitment of its own shop, but the owners knew they needed one to build brand recognition. In May 2012, they went back to where it started and opened a 300-square-foot Ovenly retail shop (with a packed-to-the-gills 1,200-square-foot kitchen) on an industrial block in Greenpoint. The store has plenty of foot traffic, but the award-winning bakers have bigger goals than keeping Brooklynites stuffed with Blackout cake. Ovenly is blanketing New York, and its delicacies can now be found in cafes, museums, airports, farmers markets, at a seasonal kiosk at the nearby East River Ferry stop and at the large outdoor food market known as Smorgasburg. Last October, Kulaga and Patinkin came out with Ovenly's first cookbook, which, through social media, has helped get the Ovenly name beyond Gotham's confines. "We don't want to be a Mom-and-Pop shop," Kulaga says. "We want to expand nationally."
This year looms large for Ovenly's growth—by the end of 2015, the owners plan to have a couple more retail outlets in Manhattan. They currently have more than 100 wholesale clients—from cafes to grocers to e-commerce retailers—and plan on going through a round of funding with the aim of taking Ovenly products to the gourmet masses.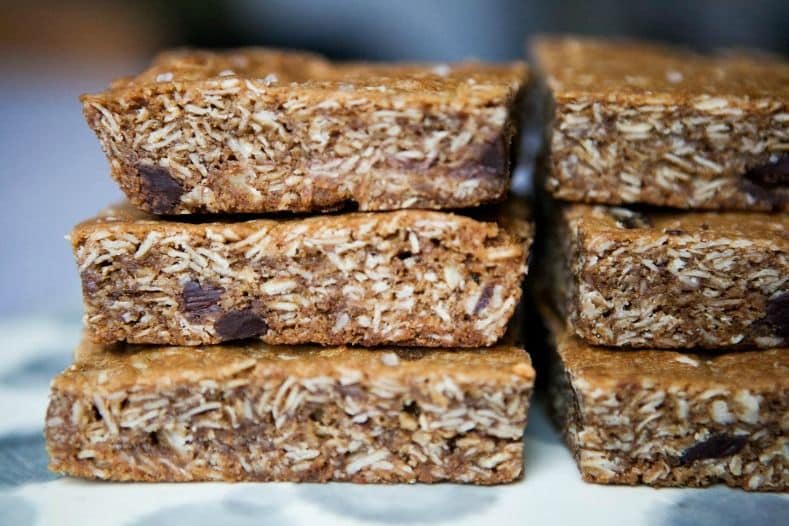 One challenge the company faces is staying committed to handcrafted goodies while expanding. "We made a conscious choice to have a handmade artisanal product and we won't deviate from that to be faster or cheaper," Patinkin says. Ovenly is developing a package baking mix—a "shelf staple" for home kitchens, which is easier to scale for a national level.
The company now has more than 40 employees, including 11 managers, and over time, the owners' roles have become more defined. In a big-picture sense, Kulaga handles operations, systems, wholesale and the kitchen; Patinkin deals with marketing, retail management, legal and HR. Given their respective backgrounds, it is no surprise Ovenly is developing sustainable business practices and brings on new employees through partnerships with Getting Out and Staying Out and the ANSOB Center for Refugees. They start their workers at $10 an hour—New York state minimum wage is currently $8.75—and bakers make $13 to $15 an hour. They also offer health insurance, sick time and now, since Kulaga and Patinkin aren't stuck on daily minutia like, say, washing dishes, they are focusing on professional-development programs for their employees. "We want to create cohesion and keep the staff engaged," Kulaga says. "It's a challenge, but it feels good to have a sense of purpose at a for-profit company."
From a book club, a successful bakery was born. Today, the Ovenly empire is growing, the only thing crumbling are the cookies.
Photos: Winona Barton-Ballentine / Courtesy of Ovenly
OVENLY / AGATHA KULAGA AND ERIN PATINKIN / MEMBERS SINCE 14