The startup world is bursting with new ideas. With so many potential paths to follow, what's the most efficient way to brainstorm new products that can help you launch a new business or expand your current product line?
Get the inside scoop from four startup leaders who weigh in with their most important brainstorming lessons.
Work Backward To Brainstorm New Products
Serial entrepreneur Trey Smith has independently started three separate seven-figure companies ranging from online courses to video games. He also runs a marketing company and a house music label. His approach to brainstorming new products?
Start with the solution, Smith says. Brainstorm products that solve real problems in the market.
"I use the process of reverse engineering to find products, services and businesses," Smith explains. "I'll start by identifying a niche that I want to enter, then focus on scanning ads for certain products and start building data. Then I drill down to exact products and build our full marketing and development strategy."
Be Relentlessly Practical
Lam Nguyen is the founder of Prept, a platform for job seekers to connect with experts through mock interviews. She encourages startups to brainstorm products that support core features and services.
"Build for your customers, and focus on the features that are essential to them using your product," Nguyen explains. "Ask yourself, Is this feature necessary? What does it add to the customer's experience? If I take it away, will anyone care?"
For startup founders, efficiency is a top priority. "As a startup, you don't have a lot of resources or time to spend on building new features that your customers won't use," Nguyen says, "and you also want to make sure you're spending enough time refining features that are core to your customers' experience."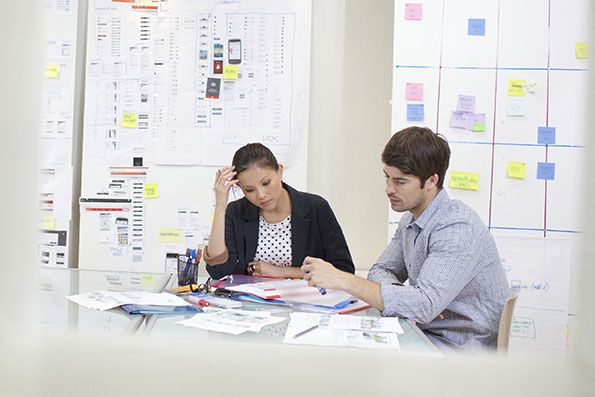 Invest In What Scales
Sammy James is in the process of building Speak2Leads, an online platform that helps sales teams connect with new leads. When he's brainstorming new products, he focuses on what his clients and prospects need most.
"A few years ago, Speak2Leads received a very interesting lead from one of the most well-known beauty schools in California," James recently wrote in a blog post. The problem was, Speak2Leads wasn't an exact fit for what the prospect needed, so the company responded by customizing a new solution.
"We committed our entire technology team to the initiative. We came together, across teams, to build an amazing new feature," James says. "And three months later, we were up and running—our client was on the platform, and they loved it."
Now more than 10 Speak2Leads clients are using this customized platform. All it took was one client with a need to get the idea started.
Trim The Fat
Laura Smous is a brand strategist at The Resumator, a startup company that provides recruiting and hiring software to thousands of businesses. Inspiration-overload is a common problem for when you're trying to brainstorm new products, Smous says.
Her recommendation? Stop chasing dead ends. Instead, focus on the features, services and tools that matter most. "Strip it back to the mission of the company, the founding vision," Smous recommends. "How do the different ideas align with, support or expand that? If they don't, why would we build them?"
She also recommends being relentlessly objective and prepared to move forward with ideas that you love. Great ideas are a commodity, so don't brainstorm for the sake of brainstorming. The key is to develop and build products that are competitive in the marketplace.
"Nothing is precious," Smous says. "Don't be attached to anything you build or the way you built it. If you hang on too tightly to what was, you'll miss what's next."
Prioritize your mission and vision, she suggests. Justify every decision with a clear, rationalized argument. "Just because you can build it doesn't mean you should," Smous says. "Startup success can make you less focused because you suddenly have more resources." By staying focused while you're trying to brainstorm new products, those new ideas should come bubbling up.
Ritika Puri is a writer specializing in business, entrepreneurship, marketing and quantitative analysis. She has written for Forbes, Investopedia, CrazyEgg, Unbounce, the Contently Blog, the SAP Innovation Blog and others.
Read more articles on leadership.
Photo: Thinkstock, iStockphoto