For creative firms—including advertising and branding companies—looks are everything. Your space to some degree defines your brand for both clients and potential employees. Having a cool office is 
de rigueur 
for any firm that wants to win top talent and big-time clients. And in response to the legendary office spaces of tech giants Google, Facebook, and Apple, as well as the homey, funky office movement of tech startups, creative firms are in a heated battle to out-hip each other. Among the standard fare in these offices:
Bean bag chairs
Ping pong or comparable gaming table
Laid-back "crash couches" for working away from your desk
At least one employee with visible tattoos
Conference rooms with witty names
And perhaps nowhere is the need to project hippitude more essential than Brooklyn, NY. No longer the red-headed stepchild to Manhattan, the borough has been named among the hippest places in the country by
GQ, Forbes,
and others. We looked at three very different but equally boss workspaces in two of Brooklyn's hottest neighborhoods: Dumbo (an acronym for Down Under the Manhattan Bridge Overpass) and Smith Street in Cobble Hill. Each space excels at its goal of emanating the brand's message, whether that be enormity, polish or coziness.  
HUGE, Dumbo, Brooklyn
Perhaps the most stunning element of
HUGE's
two-story Brooklyn office is its communal hang-out spot and kitchen space—stocked, of course, with snacks and beer.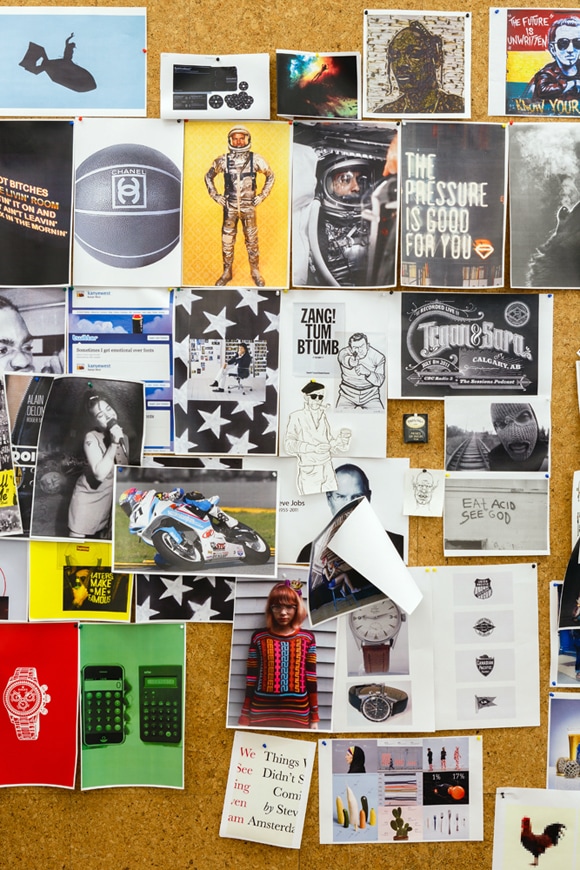 In HUGE's creative department, a massive "inspiration board" is a visual atlas of contemporary pop culture, including pages from ads, magazine articles, flyers, and more.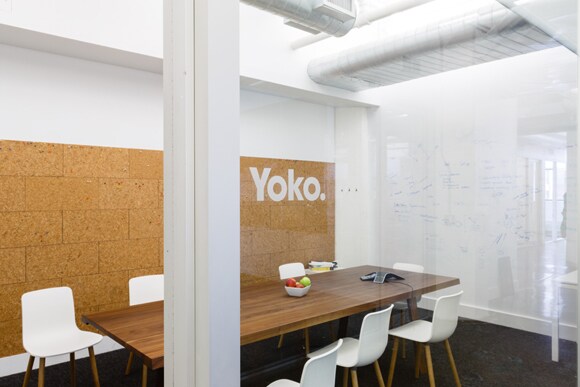 HUGE's conference rooms are clean, contemporary spaces with floor-to-ceiling whiteboards and wall-to-wall corkboards for a brainstorming battle royale. Here the conference rooms are named after celebrities—Yoko, Britney, etc. 
Hyperakt, Cobble Hill, Brooklyn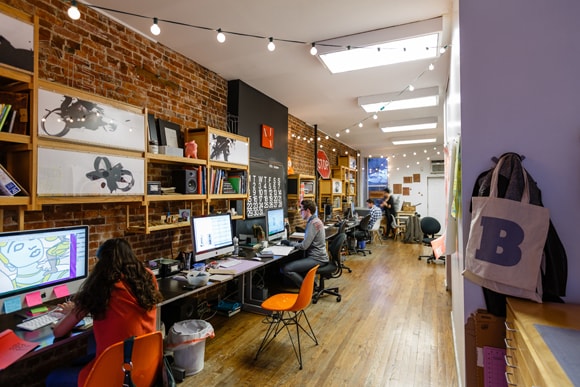 Started in a former tire shop, the
Hyperakt
office is a cozy space reminiscient of a typical Brooklyn "railroad"-style apartment.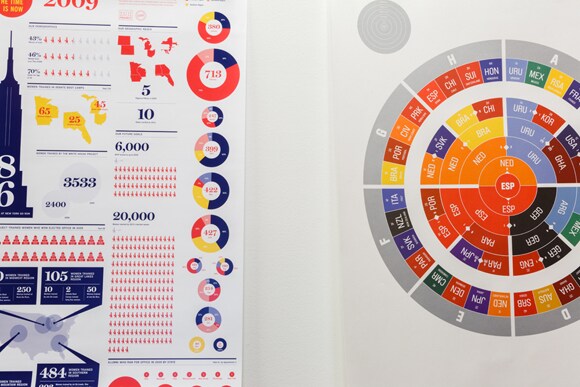 Hyperakt's mission, according to co-founder Julia Vakser Zeltser, is to work with clients who promote social good. And its creative work includes promotional material, infographics (shown here), and even a side project making woodcut maps with a laser cutter. 
The envy of many a creative firm is Hyperakt's backyard, which features a hand-built "ladder" pergola and a grill for client barbecues. 
Red Antler, Dumbo, Brooklyn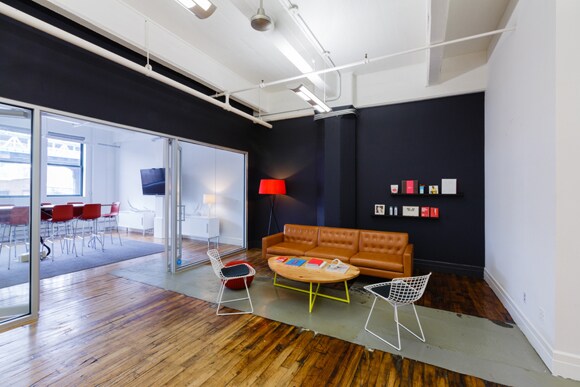 Red Antler
's office is a study in a well-curated space filled with carefully chosen pieces. The firm's founders—Emily Heyward, Simon Endres and JB Osborne—designed the space and chose all its furniture.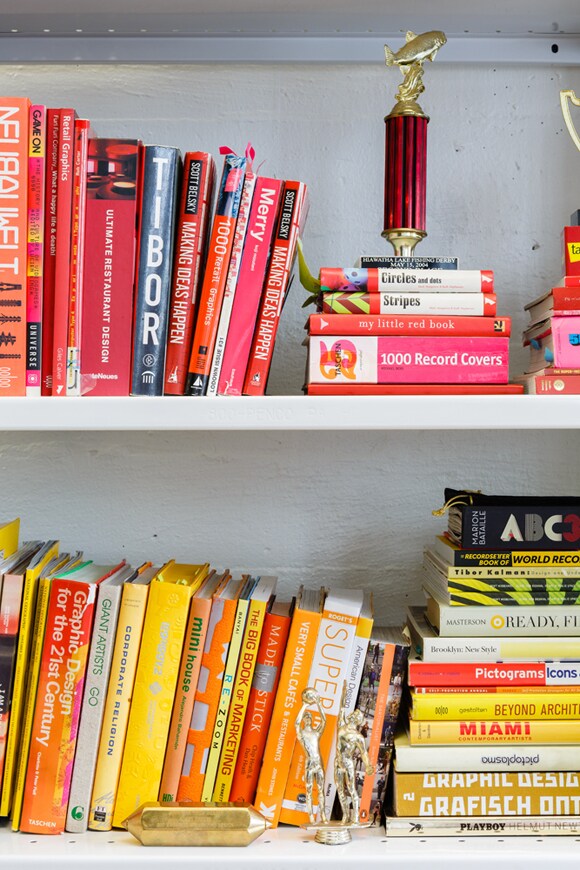 Near the windows is a nook area with bookshelves and a small couch for some downtime. Notice the color coordination on the book jackets. 
Perhaps the most impressive space in the Red Antler office is the conference room, which is encased in glass and boasts a stunning view of the Manhattan Bridge and East River. The hand-made conference table, which resembles a tavern table, is designed to encourage engagement and active participation. No slumping in puffy office chairs at a giant conference table, pretending to pay attention to PowerPoint slides. 

Photos: Matthew Gamber for OPEN Forum