Matt Michelsen, founder of Backplane, mixes new media, worldwide celebrities, big-name brands and traditional work values. If Backplane's success is any indication, Michelsen's plan is working beautifully.

Backplane creates specialized social networks for brands and international icons (think Nike, Lady Gaga and Nelson Mandela.) "Backplane connects people on a much deeper level than Facebook. On Facebook, you're participating in an ecosystem because it is around your social graph. It is kind of like the White Pages. At Backplane, our goal is to connect people much more deeply, to help them form an identity around an interest, a brand, a celebrity." Michelsen says.

Lady Gaga's platform, LittleMonsters, has millions of members and allows the star to personally connect with fans via chats and posts. The Mandela platform has yet to launch, but is being conceptualized as a network where people will be able share stories about how they can make a difference in the world.

When it comes to work values, like Yahoo, Michelsen requires all 34 of his employees to work from inside the company's Palo Alto, California, office. "I'm firmly against working from home," he says. "Bad habits tend to arise when you work from home, such as taking hours off to run errands. It is always better when you have to get up, put clothes on, go into an office and be accountable to a team. You get more done that way."
Michelsen, a former U.S. Army Ranger and hedge fund manager, started investing in the Internet back in the '90s. He went on to found UNX, a trading technology platform, and left the company to start Backplane. Today, Backplane is capitalized with more than $5 million in venture funding (Gaga has a reported 20 percent stake).
How did you come up with the idea for Backplane?

It all started back in 2008 when my wife got a call from [rapper/actor] 50 Cent. He was interested in investing in her company, Gunnar Optiks [glasses for extended computer viewing], and after talking with him, she handed the phone to me.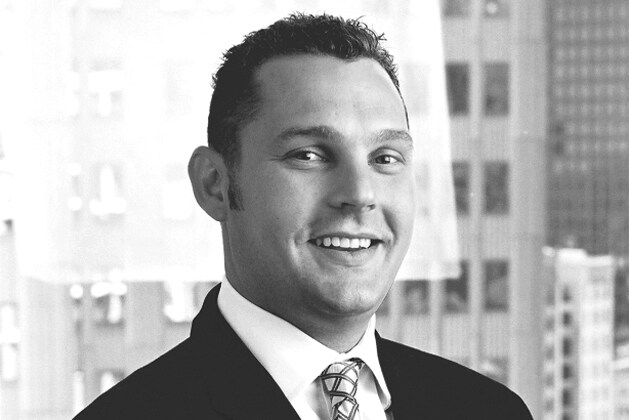 What did you guys talk about?

He was interested in amping up his social media presence, and I thought I could help him. We ended up striking up a friendship. Later, he introduced me to [Lady Gaga's manager,] Troy Carter. Troy wanted to build Lady Gaga's social media presence in a personal way, in a way that didn't exist yet. He had the idea of launching a social media platform especially for her. I loved the idea and, in 2011, decided to found Backplane as a different type of social channel that could be utilized not only for celebrities, but also for brands.

RELATED: PopSugar: From Blog to Multimillion Dollar Media Giant
How is Backplane different from Facebook?

Our goal is to create channels where celebrities, for example, have the opportunity to speak with people, not at people. If you are a member of LittleMonsters, Lady Gaga may message you individually and might even pull you up on stage. Backplane offers something much more personal than what Facebook does.
What is it like to work at Backplane?

It's a very disciplined environment. Everyone keeps each other accountable. If an engineer is on track to build something, and he/she can't do it under deadline, they might stay until the next day to get it done.

RELATED: Why Marissa Mayer Is Right: Employees Should Work in an Office

You are so passionate about the idea of employees working from an office, but what is your response to those who say that they can get more work done at home, without office distractions?

I say that an in-office staff will always outperform at-home staff members. There are tons of distractions at home—your cat, your dog, your plumber.
Marissa studied the logs of employees on her network and realized that most of them weren't logging eight-hour days. That is what happens when you work from home. When you bring people together, it establishes accountability to a mission.

Hear from more great entrepreneurs: Check out our Building an Empire series.
Katie Morell is an independent journalist based in San Francisco. She regularly contributes to Hemispheres, USA Today, Consumers Digest, Destination Weddings & Honeymoons, Crain's Chicago Business and others.
Photos: Courtesy of Matt Michelsen