At 6:30 a.m. on March 6, 2012, Michael Dubin released a video introducing his new company, Dollar Shave Club, a subscription service for men's razors, in which customers pay as little as $1 a month for razors delivered to them. Dubin appeared in the video spoofing tennis star Roger Federer's fee as Gillette spokesperson as the reason for exorbitant brand-name razor prices. The video also features Dubin dancing, Dubin swinging a machete, Dubin riding a warehouse crane, and a man in a bear costume (not Dubin)—all with a brilliant comedic timing.
The video went viral immediately. By 9:30 a.m., Dubin's site had crashed. By the time it was up and running again (about 24 hours later), orders were flooding in. Dollar Shave Club had already attracted money from Science, an incubator led by MySpace founder Mike Jones, and more investors came calling after the video release. Pretty soon, Dubin had secured a $1 million seed round from the likes of Kleiner Perkins and Andreessen Horowitz and, in November 2012, netted $9.8 million more.

When he shot the video, Dubin was running the company without employees. Today, with 20 workers in his Venice, California, headquarters and on the verge of a big development he says he "can't talk about" yet, Dubin reflects on what it was really like to become an overnight success.
What was it like when your site crashed?
It was pretty terrifying. I put my life savings into that site, which was about $30,000 at the time. Our early comments on YouTube were the worst. I remember reading things like, "This is a great idea for a company; someone should actually do it." It was painful.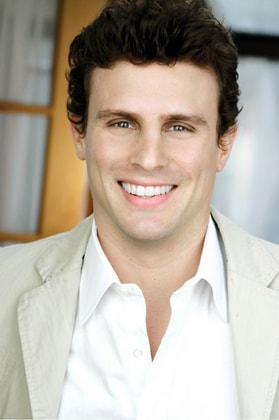 Courtesy of Michael Dubin
Tell me about the really early days. When did you come up with this idea?
It was back in December 2010 when I met my friend's fiancé's father [co-founder Mark Levine]. He has a background in creating products for companies and we randomly got to talking about how much we hate the razor buying process, how it can take forever to go into a drugstore, ask an employee to open the locked razor case, pick a razor and then pay a high price for it.
It was from that conversation that we came up with the idea. He helped connect me with manufacturers and create the product. I did the rest.
When did things really get going?
I worked hard with Mark to create the product throughout 2011 and, in early 2012 I met Mike Jones of Science. He brought us into their portfolio, which opened doors to other VCs. Then we made the video to attract even more investors.
How did you get the video to go viral?
It took planning. A lot of the tech press told us they would cover it when it went live, and they did.
What challenges did you face early on? 
The logistics of sending packages was a nightmare. We were fulfilling orders from a small warehouse south of Los Angeles [where the video was filmed], but it wasn't an e-commerce shop. The employees didn't have a solution for how to ship tens of thousands of packages, so we had to go to the post office and figure out a way to rent bins and schedule pickup. We finally found a better warehouse that helped us meet that challenge.
Other than funding, what else has helped you grow so quickly?
From the beginning, I was really honest with myself about my personal strengths and weaknesses—what I knew and didn't know. I looked for help from freelancers when I needed it, which helped a ton. I think a lot of entrepreneurs try to do it all on their own, which can make growing more difficult. 
What advice can you give to budding entrepreneurs?
Look for help where you need it, find good advisers and be prepared to make your company your only thing. I don't have a family, although I'd like to have one some day. I could give this 12 hours a day if I needed to.
Are you ever going to grow a beard?
[Laughs] I would if I could, but I'm not blessed in that department.

Want to hear from more entrepreneurs? Check out these recent profiles. 
Katie Morell is an independent journalist based in San Francisco. She regularly contributes to Hemispheres, USA Today, Consumers Digest, Destination Weddings & Honeymoons, Crain's Chicago Business and others.