You need to have "nerves of steel" to start a business, Karena Albers says. "You have to be absolutely tenacious and be the smartest person in the room if you are going to succeed."
Albers and business partner Jenifer Willig are putting their tenacious spirits to the test with Whole World Water, a socially conscious startup designed to reduce plastic bottle usage and fund clean water programs worldwide.
The idea is simple: Hotels, resorts, spas and restaurants pay a $1,000 licensing fee to Whole World Water for uniquely designed, recyclable glass bottles. The establishments then work with preferred water filtration vendors to filter water onsite, sell it to guests and donate 10 percent of proceeds to Whole World Water Fund. The fund benefits vetted clean water initiatives on a grant basis. After bottles are used, guests recycle them with the hotel, resort, spa or restaurant, and the cycle starts all over again.
The concept is taking off, big time. Whole World Water launched March 22, World Water Day, in a handful of locations across the globe—from San Francisco to London to Mumbai. Several Ritz Carlton locations in the U.S. have already signed on, and chains such as Dusit Hotels & Resorts, Auberge Du Soleil and Tsogo Sun (the largest African hotel chain) are also in the mix. Advisors include actor Edward Norton and Sir Richard Branson, who did a short video on why he loves the concept.  
Is Whole World Water a for-profit business or a nonprofit organization?
Albers: We are both. Whole World Water Ltd. is a for-profit company designed to raise awareness for Whole World Water, the charity. It is only Jenifer and me right now, and we are being funded through $1,000 licensing fees from hotels and resorts. Everything else goes to the fund.
What about this particular cause makes you so passionate?
Willig: More than 1 billion people in the world do not have access to clean drinking water. It is our hope that we will unite the hospitality and tourism community to help eradicate the problem altogether. If only a few hotel companies sign on, we have the potential of raising as much as $1 billion a year to help bring clean water to people all over the world.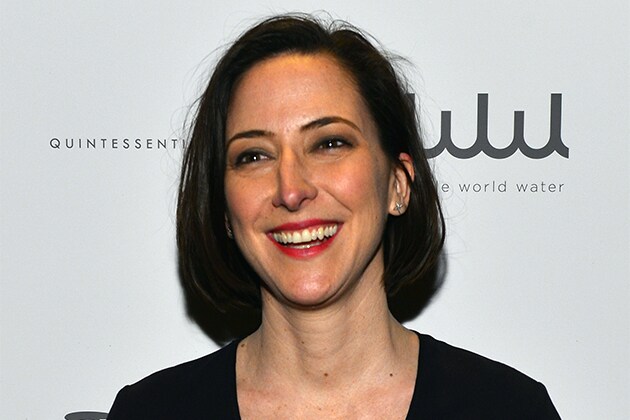 RELATED: Debbie Sterling of Goldie Blox: Creating a New World for Girls
How did you come up with this idea?
Albers: It all started in November 2011 when I was at an environmental symposium in the Maldives. I was there with about 20 other people, including Sir Branson and Edward Norton, and we came up with the idea of mobilizing the hospitality community to create widespread change.
Did you know each other at the time?
Albers: No. I came home after the symposium and was introduced a few weeks later to Jenifer, who had led Bono's RED campaign to fight AIDS.
Willig: When I was introduced to Karena and heard her idea, I knew I had to join. While I loved working with RED, I also wanted to do something that engaged the private sector in serious global change. I think we can do that with the hospitality industry and Whole World Water.
How did you get Branson on board?
Albers: When I was at the symposium in 2011, he latched on to the idea of Whole World Water immediately. He just got it. He isn't a financial backer, but all of his resorts have signed on and he has been incredibly generous in helping us with marketing. Honestly, we find his dedication astounding. It is a gift from God.




RELATED: Using Twitter to Meet Richard Branson … and Other Tips for Wooing Investors
What challenges are you facing in launching your organization?
Willig: One of the hardest things has been learning about the hospitality industry. We are finding it to be very complicated. We thought we could just go to the corporate office of a hotel chain and ask them to sign on with us, but it isn't that easy or straightforward. There are different managers at different hotels. Some hotel companies own just 10 percent of portfolios. It is pretty confusing and hard to figure out whom to talk to at times. Funding is an issue too.
How are you being funded right now?
Albers: Sonu Shivdasani, founder of Six Senses Resorts & Spas, was at the symposium in 2011 and gave us an initial investment of $100,000. Beyond that, we are running on our licensing fees and our personal savings.
Are you both doing this full time?
Willig: [Laughs] Well … we do have other projects going on right now, but to be completely honest, yes, we are doing this full time.
Albers: We aren't sleeping much, but it's okay. We are grateful to have the support of our friends and family and are hoping to attract more investors very soon.
Meet more inspiring entrepreneurs in our Building an Empire series.
Katie Morell is an independent journalist based in San Francisco. She regularly contributes to Hemispheres, USA Today, Consumers Digest, Destination Weddings & Honeymoons, Crain's Chicago Business and others.
Photos: WHOLE WORLD Water