Entrepreneurs are risk takers by nature, but it takes a rare amount of courage to do what Andy Katz-Mayfield and Jeff Raider, co-founders of the new men's grooming brand Harry's, did in May 2013.
In a "You're either very smart … or incredibly stupid" moment, nearly the minute after the duo landed $122.5 million in funding for their shiny startup, they turned around and spent $100 million of it on a razor blade manufacturing plant in Germany. Oh, and it's important to note that they'd launched their company in March 2013, just two months before initiating the deal (the agreement was finalized in January 2014).
What?
"On paper, it sounds like we were a little bit crazy," Katz-Mayfield says, "but when you peel it back, it makes sense."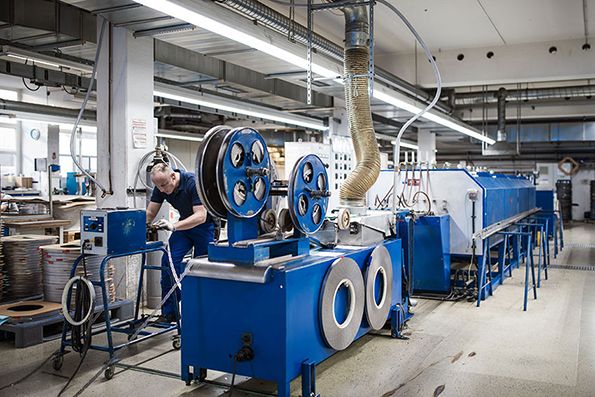 A Look Back
To get a true sense of this venture, you'll have to start the "peeling" back in October 2011, when Katz-Mayfield, a recent Stanford MBA grad who was working as a consultant in Los Angeles, walked into a drugstore to buy razors, only to find the goods displayed behind locked glass. "It was frustrating, and I recognized the absurdity dynamic," he now says. "It wasn't like I was buying engagement rings."
After chasing down a clerk to open the case, Katz-Mayfield walked out of the drugstore with four blades, a can of shaving cream and $25 less in his pocket. When he reached his car, he stopped, turned around and walked back into the store to take a closer look at the razors' design and marketing.
"It was very futuristic and tech-driven. There was literally an illustration of razorblades flying over the moon on one of the packages," he remembers. "It didn't speak to me. I felt like I was buying children's toys."
That night, his sleep was interrupted by thoughts of building a men's grooming brand. He immediately thought of longtime friend Jeff Raider, who, just a year earlier, had helped found Warby Parker, a direct-to-consumer brand of eyeglasses that was wildly successful. As in the eyeglass industry, a few key players that controlled pricing and quality dominated the razor industry. And just as Raider and his team had changed the eyeglass game with Warby Parker, Katz-Mayfield wanted to do the same for razors.
And So It Begins
When Katz-Mayfield woke up the following morning, he called Raider, and the pair got excited at the concept of bringing affordable, quality razors to the masses. They started searching for manufacturers that could help them realize their vision and immediately ran into snags: Gillette and Schick, two of the largest razor brands, had their own plants, and most independent shops didn't make products of the quality that the partners were looking for.
But serendipity struck in late 2011 when the duo discovered a small, 94-year-old razor blade manufacturer in rural Germany. The pair flew over to visit the company in January 2012 and immediately fell in love with the quality of the product (which was only available in Europe at the time) and the operation as a whole. They came back to the U.S., raised some capital to help get both branding and the product off the ground, and started working with the plant from overseas. Then, in May 2013, they got the opportunity to purchase the plant outright, and they took it.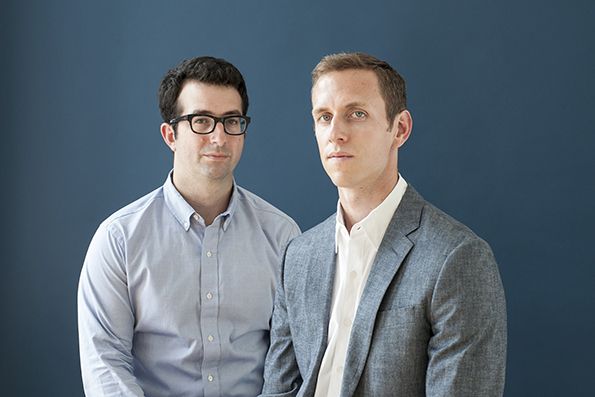 And the gamble has certainly paid off. Harry's is a thriving business with more than 500,000 customers and 500 employees (420 in Germany; the rest in New York City). It's known for its sleek razors, affordable prices (shave sets as low as $15), and a direct-to-consumer model that welcomes customer feedback ("A lot of our products are informed by consumers," says Katz-Mayfield). In October 2013, the company also opened a branded barbershop near New York City's Washington Square Park.
Here, Katz-Mayfield shares with OPEN Forum how he and his partner were able to take such a big risk and what he wishes he would have known starting out.
It may have "made sense" for you and your partner to purchase a razor blade manufacturing plant, but what about the timing? You guys had just launched. How were you so sure it would work?
There were no guarantees by any stretch, but we had the vision and the conviction, and our investors were amazing. We thought we'd caught lightning in a bottle, and this purchase was only going to continue to accelerate that. The timing was right, and we viewed it as, "Hey, we could sit back and see how things go for a couple years and then think about it, or we could go for it now." There was no guarantee the opportunity would present itself in the future, so we decided to grab it.
How are things going with the plant in Germany? Did you end up keeping its longtime employees?
Yes, we kept almost everyone, and we've been hiring locally in Germany. Things are going really well. We recently blew out a wall in the factory and are building a new wing. We also bought a building across the street and will turn that into a new production hall.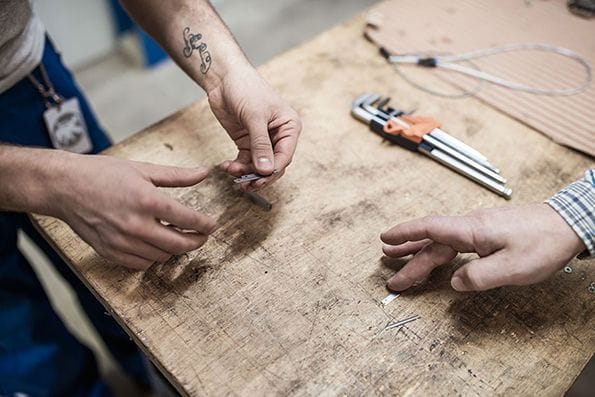 What challenges are you facing these days?
Our biggest challenge is being able to make product quickly enough to keep up with demand—the reception has been tremendous. We're interested in being a grooming brand, not just a razor company, and we just launched shave gel and aftershave.
What are you doing to build brand awareness?
Actually, that's another challenge. Our brand awareness is still pretty low—we aren't going to buy a Super Bowl ad. For us, it's about being more efficient and targeted and creative in the way we talk to our customers. We do a lot of stuff on social media—facilitating conversation around morning rituals, for example—and it gets people interested. We're all about scaling the brand and doing it in a way that maintains the direct human touch.
If you could go back in time, what would you tell yourself that night you couldn't sleep in October 2011?
I would tell myself to get ready for a roller coaster but to know that things are never going to be as good or as bad as I think they are. If I was able to keep my head down and steady a little more—not let things get too high or too low—I think it would have made things a little less emotionally exhausting.
I would also tell myself not to be overly focused on the concept of the idea being so clever and perfect. It is 90 percent about execution—just really focusing on getting stuff done and not being afraid to make mistakes. Just grinding it out tends to be what really moves things forward.
Read more articles on business startups.
Photo: Courtesy of Harry's (4)