Like all good business tales, the story of Blue Bottle Coffee begins with an obsession. Owner James Freeman grew up listening to classical music and wanting to be a professional clarinetist as a kid in Humboldt County, California, near the Oregon border. After years of graduate and post-graduate work, he moved down to San Francisco to make it as a musician. While courting his love of music, Freeman—a self-proclaimed coffee lunatic—roasted his own coffee beans every day, preferring his fresh brews to the taste of week-old roasted coffee.
But Freeman eventually became disillusioned with the music business and packed up his clarinet. In 2002, he decided to start selling his roasted coffee beans at a farmers market in Oakland, California, using the buy-out money he received from being an early employee at a pre-Pandora startup. As company lore has it, Freeman declared: "I will only sell coffee that's less than 48 hours out of the roaster to my customers, so they may enjoy coffee at its peak of flavor. I will only use the finest, most delicious and responsibly sourced beans."
That vow attracted like-minded customers to his first store in Oakland, then one in Berkeley, then another at San Francisco's Ferry Building. As Blue Bottle Coffee grew, so did its outposts—there are now 15, spread out among the Bay Area, Los Angeles and New York City—and products. Blue Bottle Coffee is no longer just a roastery but a full-service cafe that practices the pour-over style of serving coffee that was once only practiced in a few cafes in London and Santa Cruz, California.
Freeman's love of pour-over-style coffee makes sense considering his obsession with good coffee. The process takes about three and a half minutes to produce a piping hot cup, as opposed to the typical 20 seconds "it takes to poop coffee out of an urn," as Freeman puts it. Based on the lines outside his cafes, customers don't mind the wait.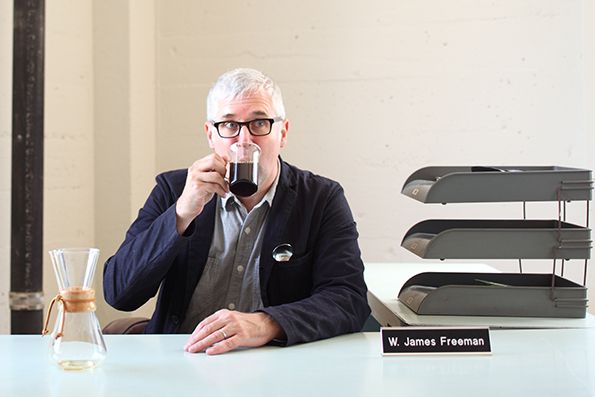 Freeman similarly took his time when it came to courting investors. Until 2008 (when he took on a minority investor so he could open more cafes), his business had survived on very little money, with Freeman putting in just $15,000 and taking on some credit card debt to launch his company. In 2012, he accepted $19.7 million in funding to grow his business even more; in early 2014, he took on another $25.75 million. Blue Bottle Coffee now has 15 locations and 340 employees across several states. Its newest plan? Expansion to Japan.
For many, this man has single-handedly transformed the thinking around coffee. Instead of lining up for pumpkin spiced lattes that take all of 30 seconds to create (there is, of course, still a market for that), he's turned the public on to the concept of artisanal, slow coffee—coffee that's made to order within 48 hours of roasting the beans and that doesn't come in seasonal flavors—and making the time in one's day to just stop and enjoy a cup.  
OPEN Forum discussed with Freeman how he pinched pennies in the early days, managed explosive growth and still obsesses about everything from how doorknobs should feel to the proper aesthetics of a condiments bar.
How did you get up the guts to start a coffee company after you stopped playing the clarinet?
Back in the dotcom days, I got a job working for a company that was a precursor to Pandora. We were a recommendation engine—if you liked a song, we would recommend other radio songs that went along with it. There was a jazz guy, a rock-and-roll guy. I was the classical-music guy.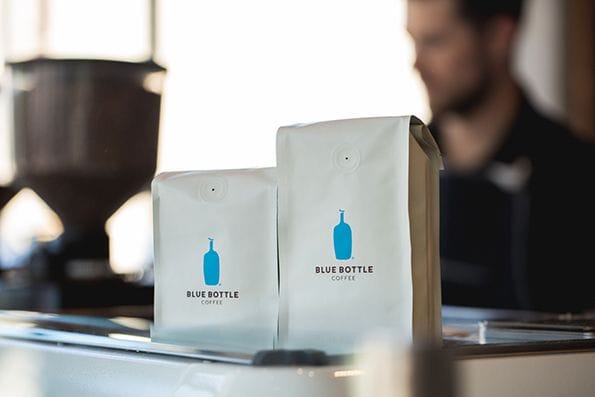 But before they could get good at it, Microsoft bought it, and we all moved up to Redmond, Washington, for a year to figure out how to automate the service. Then they laid us off. Microsoft gave us some "I'm sorry" money, which seemed like a windfall—it was around $15,000 to $20,000—so I decided to give the coffee idea a go. I wanted to try and make coffee really delicious and, if I was lucky, make a living at it.
Even with the fastest-growing businesses, it can be difficult to manage cash flow. How did you manage it in the early days?

I lived very cheaply. I remember looking at a catalog in 2004/2005 and seeing a scoop for roasted coffee with a nice handle. But it was $29. I thought that price was outrageous, so I cut up gallon milk jugs and made my own scoops. Thinking about it, I probably spent more on my makeshift creations, but $29 was a lot back then.
My son was young at the time, and we didn't have child care—it was just my ex and I. So my life became a patchwork of tasks. I would get up early, work, take care of him, put him to bed, work more. That patchwork actually helped me, though, because it taught me to delegate sooner. 
Beyond word of mouth, what other factors helped Blue Bottle grow so quickly?
We've been lucky many times with leases, spaces, etc. I remember we opened a cafe in San Francisco at 5th and Mission streets in a horrible alleyway that was getting redone. I decided to pack it with everything cool that I could think of, like single-origin espresso and a siphon bar, which is a specialty coffee bar from Japan. 
I knew a food journalist who'd written about Blue Bottle previously and called him up before we opened. He loved the idea of the siphon bar and decided to write about us. His story turned up on the front page of The New York Times food section on the day we opened. It was January 23, 2008. It was a Wednesday, and it was bananas.
Having started Blue Bottle on your own, how did you know who to take investment from? Did you have people approaching you from all sides?
Kind of. In 2012, I was getting a lot of emails from people who wanted to "help me grow," which is code for being an investor. These emails were filled with jargon, though, with VC talk, of which I wasn't interested. But then I met a guy named Brian Meehan. He'd spent time thinking about Blue Bottle and had been a customer. He wasn't a person who just wanted to get on the gravy train.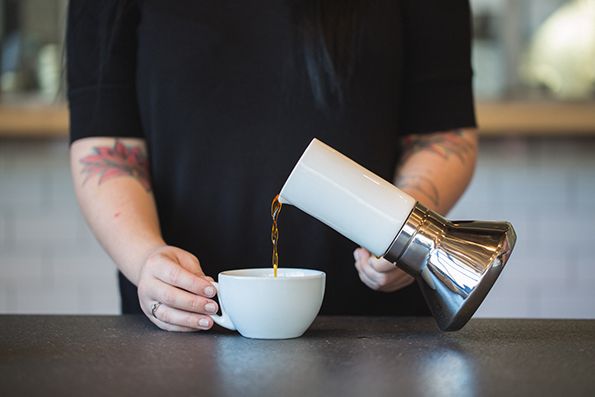 I liked working with him, and he had the idea of putting together a syndicate of investors, which I soon realized was smart because it wasn't just about money for them—these people would be invested physically, intellectually and emotionally in the success of Blue Bottle. Brian also helped in our second round with Morgan Stanley in early 2014. 
What challenges are you facing now that your business is more established?
We have to prove we can build cafes cheaper and more efficiently. We have 12 in the queue, and we need to prove that it won't take six months longer and cost 40 percent more than it should. Another challenge is finding the right team. I've had to fire people lately, which is hard and horrible. 
What methods have you perfected in terms of finding the right people?
I haven't perfected anything. I think intuition is important, but I've learned that human nature is basically opaque; it is hard to know anything about humans at all, ever. That isn't as bleak as it may sound. It just means that every day is a new day and a new chance to learn about people. I'm often impressed [by] people's capacities. It's just about taking it month by month, year by year. 
What are you most excited about these days?
Our next round of shops and our expansion to Tokyo in 2015. Our new coffee coming out. I like to focus on the product—how things taste, how things are made and how you feel when you walk into one of our cafes. 
What do you mean by "how you feel"?
I like to focus on how people feel when they step inside a place. You can work very hard at pushing people towards happiness. There are a lot of subtle, microphysical adjustments that go on, like how close you are to your barista when you step in, what the doorknob feels like, how fingerprint-y the front door is.
We have a new person on staff who worked at Apple, and he thinks deeply about the experience of product [and] participation. He's really interested in what a successful condiments bar looks like. I love that. We're thinking deeply about what is the least amount of visual noise that we can project onto a space so that when people walk in, they know they'll be happy, they know they'll be treated well, and they know exactly what to do.
Read more articles on building an empire.
Photos: Courtesy of Blue Bottle Coffee