Jon Friedman and Brad McNamara believe that the global wholesale produce market is inherently flawed. Pricing contracts can vary widely depending on the skill of the negotiator. Rampant pollution can be created by the packing, shipping and repacking that occurs when food is ordered from faraway locations. And then there's the climate issue: A drought can cause prices to spike and some crops to become nearly obsolete.
In an effort to help solve these issues, Friedman and McNamara founded Freight Farms, a Boston-based company that provides mini-farms inside shipping containers, in 2010. These huge containers—"Leafy Green Machines," or LGMs—are filled with plants growing on vertical towers. "And, yes," McNamara says, "you can walk around in there. Most people are surprised at the comfort of space inside."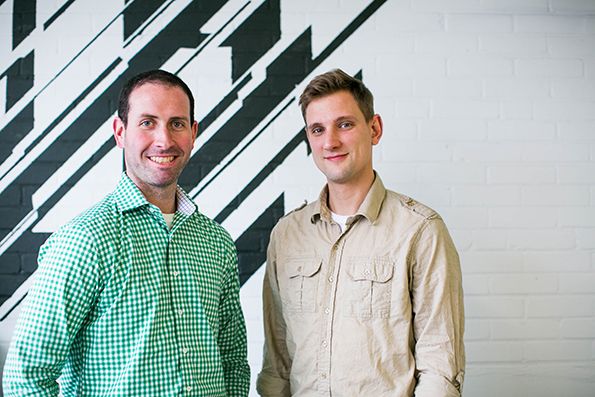 Crazy, you say? Try industry-changing.   
The duo sold their first LGM in 2012 and now have dozens of them sitting in eight states and throughout Canada. The containers are climate controlled via smartphone technology so as to create the perfect growing conditions at all times. The results? "If you are doing, say, broad leaf lettuce, you could pull out around 1,200 heads per week," says McNamara. In some instances, food producers can grow between 4,500 to 6,000 plants at once. 
Freight Farms sells their LGMs—$76,000 a pop—to businesses in the supply chain, such as restaurant owners, schools, corporate campuses and ballparks. Gone are the days of waiting for seasonal produce. Thanks to the LGMs, everything is in season all year around. 
OPEN Forum spoke with Friedman and McNamara about how they came up with the idea for Freight Farms, the company's early days and the advice they would give themselves if they could go back in time.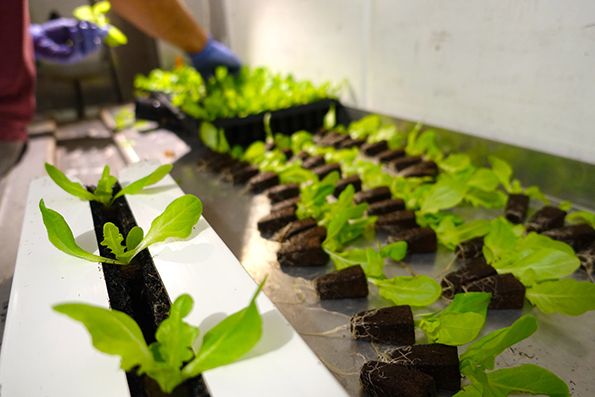 How did you become interested in the produce wholesale distribution chain in the first place?
Jon Friedman: A while back, we were working at a marketing firm that focused on food, and our clients would tell us horror stories about the distribution chain. We were really taken by the concept of helping with this problem, so we started working on putting greenhouses on rooftops in Boston. We thought if people could make their own food, it would help solve some of the headaches of this industry.
But, as we got deeper into it, we realized that every roof is different, the maintenance costs were tremendous and gardens would still be [affected] by weather. So we decided to look for another solution.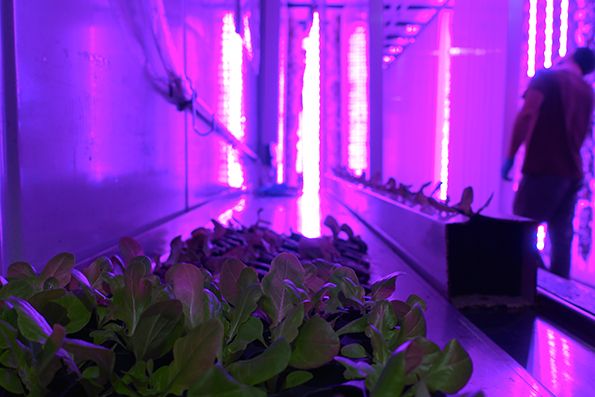 Who came up with the idea to use shipping containers?
Brad McNamara: Jon did. It was 2010 and Puma, the shoe company, had set up a sort of city to help promote the America's Cup sailing race. He saw those shipping containers and it just clicked.
Friedman: Well, actually, I first thought how cool it would be to build my house out of shipping containers. It's expensive in Boston, you know (laughs)? But then it was a slow realization of, if we can build a house with rooms and lighting and controlled temperatures, why can't we grow things in shipping containers? 
When we started talking about it, we both kind of went through the roof with excitement. Then we started talking to some of our rooftop greenhouse clients and they loved the idea. We bootstrapped and built it from scratch with our hands. It involved a lot of trips to Home Depot, a lot of learning.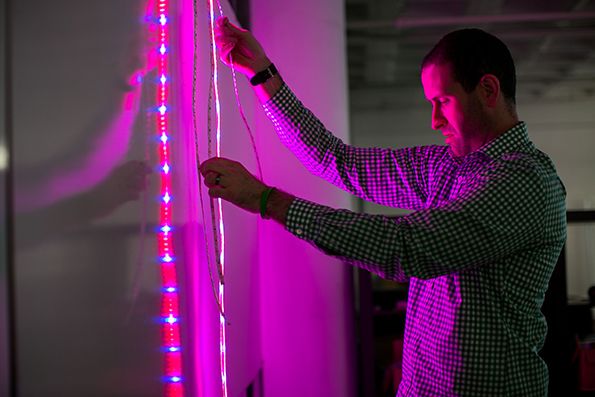 How did you fundraise for your first LGM?
Friedman: We did a Kickstarter campaign, which was tough because we had to convince a lot of people what Kickstarter even was. But it worked; we were looking to raise $25,000 and we raised more than $30,000. It ended up costing us about $20,000 more than that; Brad and I put in our own personal money to make it work. 
How did you structure your Kickstarter campaign?
Friedman: It was one of the first Kickstarter campaigns that didn't involve giving away a tangible product at the end, so we had to get creative. We looked up model train sets online and found these tiny shipping containers that we thought were super cool. We purchased those, put our logo on the side, and filled them with coconut husk and wheat grass seeds. From there, we put a magnet on the back and offered them as fridge magnets that would grow standing up.
The highest-tier sponsor received his or her company name on the first LGM; we did have someone who pledged that much. In addition, everyone who pledged in our Kickstarter campaign got his or her personal name on the back of the first LGM.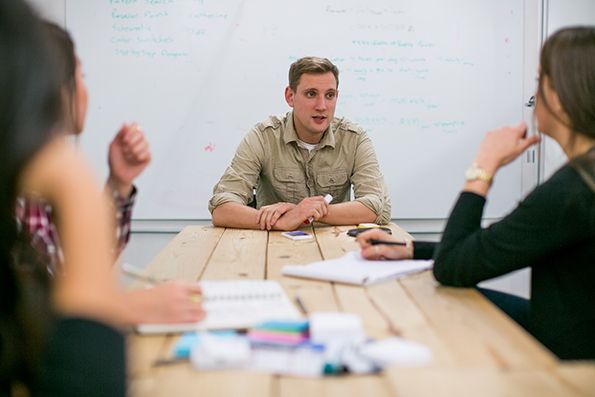 How do farmers control their LGMs via their smartphones?
Friedman: An app runs the farm. You can buy everything for your farm through your phone; you can adjust your light, temperature, etc.
McNamara: It is pretty great. Our farms are cloud-enabled. That means if you have trouble and aren't sure what to do, we can see your information and try to help you remotely. We tell our farmers to experiment all they want, because we can fix a problem in no time.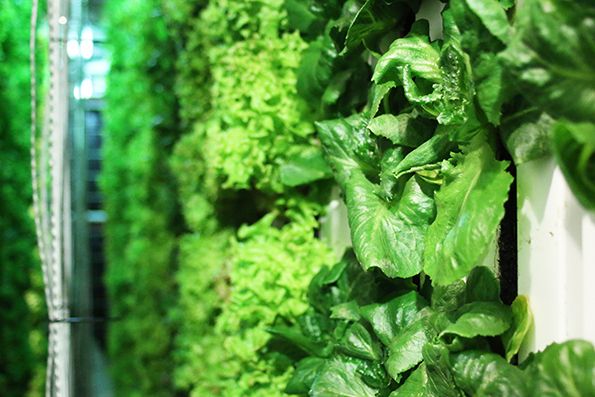 It's only been two years since you sold your first LGM. How are you getting the word out? 
McNamara: We don't do any marketing or advertising right now. We are in the fortunate position where the people who are interested in local, fresh food production are so passionate that they find us. We are getting up to 100 inbound requests per month. 
How do you plan to expand your business?
Friedman: We are looking at four channels. Institutional food service is the main pillar. These are the people who are moving food nationally into higher education, grocery stores and institutions. Then we have the wholesale produce distributors who deal constantly with seasonality and pricing issues. They love our solution.
From there, we have those in the hospitality industry, like chain restaurants and hotels. They want to unify the taste of their food no matter how many locations they have, which lends itself well to LGMs. And, finally, we are riding the wave of the renaissance in urban agriculture. Small schools, entrepreneurs and small businesses that see value in local, fresh, direct-to-market produce really appreciate our solution.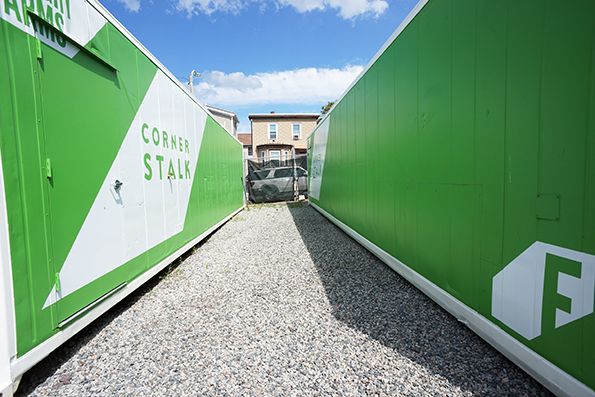 Any other specific plans for growth?
Friedman: Yes. We have 12 employees now; there will be 24 of us next year.
McNamara: We are looking at new offices, but the nice part of our model is that we don't really need to build out a massive salesforce. Our platform is uniform, so when farmers purchase our product, they can come to Boston for a two-day apprenticeship and learn everything or we can go to them and train on location.
If you go back in time to 2010, what advice would you give yourselves?
Friedman: Don't take every client. I think we could have been a little more choosy and waited until we had more bandwidth. Like, "I don't think you are the ideal customer yet, but maybe in six months."
McNamara: Organize your information early. [We] met so many awesome people early on when we did our Kickstarter campaign, but we were so focused on being inside our prototype and tweaking workflow that we didn't really keep in touch. I wish I'd been more organized to stay in touch with all of our people. If I had, I would be able to reach out now and thank them for their support, because it really did make a difference. 
Read more articles on building an empire.
Photos: Kristyn Ulanday for OPEN Forum (4), Courtesy of Freight Farms (6)