As books go, Freakonomics is most definitely a rarity. The 2005 book by Steven D. Levitt and Stephen J. Dubner was not only a bestseller—at last count, more than 5 million copies have been sold worldwide—but it also spawned a sequel (SuperFreakonomics), a hugely popular podcast show, a multimillion-reader blog, a documentary film and, now, a third book the authors hope will help you learn to be a freak yourself.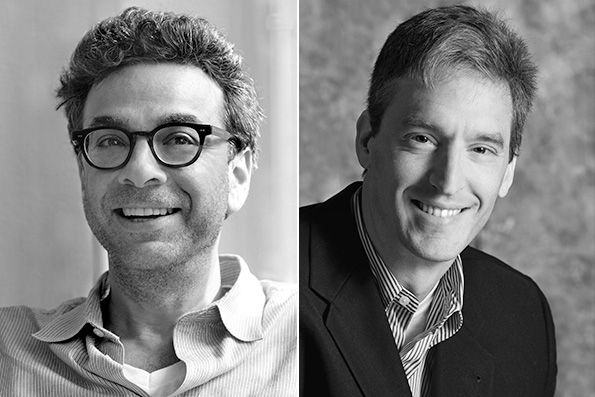 Think Like a Freak: The Authors of Freakonomics Offer to Retrain Your Brain is something of a workbook for the countless people intrigued by the authors' surprising and seductive examinations of topics covered in the first books. This sequel attempts to show readers how to master the critical thinking skills that will allow you to develop and use similar out-of-the-box insights to help solve the problems you commonly encounter in your daily life and your business.
Readers' Review
So does it succeed? Think Like a Freak is clearly a sibling of its groundbreaking predecessors. For instance, all three books are written in a conversational and accessible tone that helps you more easily understand some potentially highly technical subjects that the authors, one of whom is a university economics professor, take on.
One particularly good example of this is the use of a world champion competitive eater's approach to the sport to illustrate how redefining a problem can lead to more successful solutions. It's one thing to quote Albert Einstein, who once purportedly said, "If I had an hour to solve a problem and my life depended on the solution, I would spend the first 55 minutes determining the proper question to ask. For once I know the proper question, I could solve the problem in less than five minutes." It's another to describe how Takeru Kobayashi was able to consume 50 hot dogs in 12 minutes by questioning, among other things, why other competitors ate the hot dog and bun together rather than taking them apart, as Kobayashi began doing before anyone else.
This book does a great deal of applauding the value of this sort of "standing convention on its ear." If nothing else, it can help you appreciate the risk of assuming that the way everybody does something is the best way and that there's no value in trying something different. Having said that, a common criticism from readers of both the first Freak book and this latest sequel is that few of the basic ideas in Think Like a Freak approach the standard that the first set for freshness and originality.
"I find their stuff fascinating," says reader Anthony Mora, president and CEO of an eponymous Los Angeles-based PR firm and author of Spin to Win, of this latest Freak book. "At the same time, it's stuff we've heard before."
Mora, however, is happy to hear some of it again. For instance, the authors admonish would-be effective thinkers to be suspicious of feelings about what's right or wrong when contemplating a problem or solution. "That's a key one," Mora says and cites his own experience in PR as an example. "I may think I've done this for so many years that I know what to do," he notes. "Then when social media came in, it proved me wrong."
Selective Advice
Mora finds it helpful to pick and choose from the Think Like a Freak offerings. One that rubs him the wrong way, for instance, is the recommendation for adult thinkers to try to think like children, free of grown-up preconceptions, experiences and attitudes. "I know what they're saying," Mora says. "But I don't think that's really valuable for people. We don't know how to think like a kid anymore. You can't get that sense of innocence."
Robb Hecht, a marketing executive at FCB Health and an adjunct marketing professor at Baruch College in New York, finds Think Like a Freak interesting primarily as an extension of the Freakonomics brand and an example of the rising importance of do-it-yourself thinking in publishing and media in general. Like Mora, Hecht's reservations about the book's intrinsic value are primarily based on questioning whether it really contains much that's new or many insights that possess the original's conversation-starting punch.
But Hecht does admire the authors' objectives and the way their approach overcomes the public's reluctance to embrace generally unappealing subjects such as economics and critical thinking. "It's an excellent workbook on how to not always turn into a 'yes man' and not question conventional thinking," Hecht says. "It encourages readers to constantly question the status quo and to 'get their freak on,' something many people are afraid to do."
So if you liked Freakonomics—and don't anticipate listening to the almost inevitable Think Like a Freak podcast, reading the blog or even watching a potential feature-length film—you'll probably want to pick up a copy of this new effort by Levitt and Dubner. Then you can see for yourself whether you can profit by embracing your inner Freak.
On the other hand, if you're the sort who could quickly see that taking the hot dog out of the bun would make you an instant international celebrity, you may already be freaky enough.
Read more articles on leadership.
Photos: Thinkstock, Courtesy HarperCollins Publishers