This article was originally published on Mashable.
Rameet Chawla had a career in finance, in which he primarily analyzed risk. He was ready to leave finance and wanted to do something new in the tech world. But one thing stood in his way.
"Starting a technology startup was fairly high-risk," he says. "It was questionable whether I wanted to do my own startup because I knew the chances of success were really slim."
He analyzed the ways in which a business could be more successful, and noted that a service company traditionally had a higher probability for success than a typical product startup. He developed the idea for Fueled, a mobile app development firm that would take a brand's idea and bring it to life, typically on mobile platforms. He applied the agency model, in which his team would create multiple projects for multiple people. But he didn't have a team (until he found freelancers on Craigslist), and he didn't have clients. So he hustled.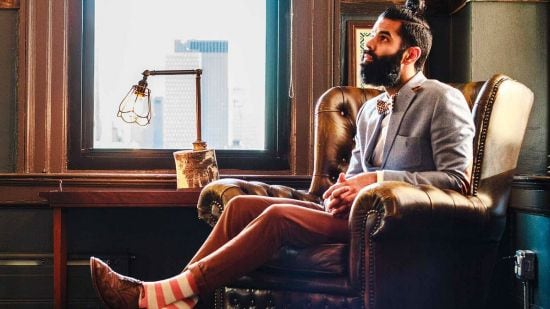 Chawla positioned himself as a developer and networked like crazy, not leaving events until he collected 10 business cards. He practiced the old "fake it till you make it" routine (except he actually could code). Because Chawla's LinkedIn profile said he was a developer, he was frequently recruited for development jobs. He'd go in to interview, pass the developer test and convince the company to let him work on the project from home. He then, of course, passed the work onto his team, remained the face of the project to the client, and he did this for several projects as a time. At the end of the project, he said, "If you want to keep working with me, you can engage my company, we're called Fueled."
Through solid work and networking, Chawla made a name for himself, always focusing on mobile—he branded himself as "the mobile guy," so he'd be top of mind whenever anyone needed a team for a mobile project. He also made sure to get testimonials from every client to help build trust with future clients, and it got to the point that Chawla says he was no longer pitching Fueled, the brands were pitching their work to Fueled. The company grew consistently because of quality work and a quality team, enhanced by networking and many tellings of the Fueled story.
With a team under his belt, Chawla then set out to build the Fueled Collective, a co-working space that gives small startups a Google-esque atmosphere with snacks and sofas, which is afforded via shared costs. We met up with Chawla in the Fueled Collective to hear his story and his takeaways for growing your small business or startup.
Photos: Courtesy of Fueled