Rhode Island is famous for a lot of things. It's the last American colony to become a state, and home to historic mansions and the Tennis Hall of Fame, just to name a few. But with a little more than 1 million residents calling the state home, it isn't exactly known as a hub for commerce. Alex and Ani, a jewelry company based in Cranston, Rhode Island, may change that.
Helmed by Carolyn Rafaelian, a second-generation jewelry designer, Alex and Ani has been ranked as Rhode Island's second-fastest growing company. The company saw a 3,569 percent increase in three years, and boasts $200 million in sales. Far from resting solely on its astronomical growth, Alex and Ani prides itself on offering a positive message in its designs, being made entirely in the United States with recycled materials and giving back to the community, raising $6 million for charity in 2013 alone.
Alex and Ani (named after Rafaelian's first two daughters) launched in 2004, two years after she took over her father's jewelry business. Rafaelian sold her designs wholesale to retailers around the country, and supplemented her income by designing private label jewelry for popular brands. "The private label business was my bread and butter," she says now, "but it was hard because I had so many limitations in terms of what color schemes, specs and palettes to work with. It was work, and Alex and Ani was pure joy."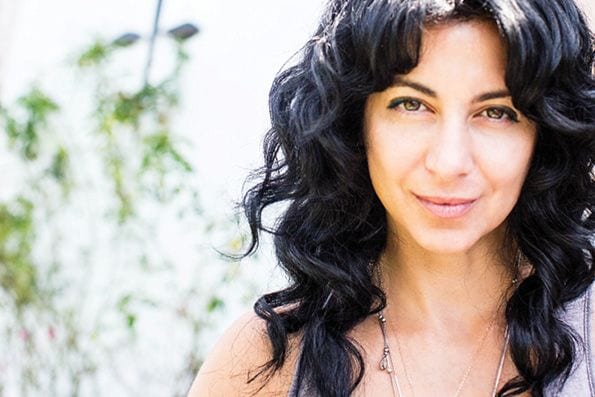 By 2009, customers were begging for an Alex and Ani retail store, so she took a mortgage out on her home and opened one in Newport, Rhode Island, despite "negativity and fear from others," she says. "People couldn't understand why I would open a retail location in the middle of a recession. I didn't let the fear deter me, though. I thought of it as confirmation."
Rafaelian's hunch was right: The store opened and sales skyrocketed. To help with the growth of her business, she brought on former Rhode Island senator and Operation Iraqi Freedom combat veteran Giovanni Feroce as CEO—a strategic move that has seriously paid off. In addition to its trademark bangles, the company is branching out to other types of jewelry, and will soon offer candles, handbags and other fashion items.
"We are not putting limits on where we could go," Rafaelian says. "We are a lifestyle brand. I'm not sure where our path will take us, but, as Giovanni says, 'People will be eating on Alex and Ani plates someday and everything will taste better.'"
OPEN Forum recently spoke with Rafaelian about her company's growth and her secrets to effective delegating.
How have you been able to grow so much in such a short amount of time?
Things started to really change when Giovanni joined. I stopped doing private label stuff and focused on Alex and Ani full time. We decided to go more into retail and immediately opened shops in Palm Beach and on Newbury Street in Boston. We went from less than 30 people in 2010 to almost 1,000 people today with more than 40 retail locations. As we expanded, people had more of an opportunity to connect to our brand. It isn't about our products; it's about our philosophy, which is so positive.
We also acquired a media company called Seven Swords Media, which has helped a ton. They are full-service and make our videos, commercials and print collateral. [Note: Seven Swords made an Alex and Ani commercial that aired during the 2013 Superbowl. According to press reports, company sales went up 250 percent after the game.]
With that many people on staff, how do you ensure your company culture is reflected in your employees? 
Our employees go to classes to understand the culture and philosophy of Alex and Ani. It's not enough for our slogan to be about positive energy; our people need to live and breathe it. We teach them how to use human behavior to rethink retail and to bring the human element back into the culture of everything we do. On a store level, they are taught not to sell anything, but instead to engage with each customer. The first thing they are taught to ask is, "How can I make a difference in your day?"
I understand that you have many companies, including a winery, a coffee shop and an event venue. How do you juggle it all?
I find the right people and put them into place. If someone takes my direction and executes it, everything works out. Things fall apart when people aren't paying attention or have a different agenda. I try to pay attention to how I vibe with someone right off the bat. If they hear what I'm saying right away, I know whatever it is will be successful. I recommend other business owners delegate in the same way. When you are giving direction, you know if the other person is paying attention.
What advice can you offer to budding entrepreneurs?
Listen to your inner voice and make sure that voice isn't your ego speaking. Follow that inner voice, and nothing will stand in your way. 
Read more articles on building an empire.
Photos: Courtesy Alex and Ani