It was a sunny day in 2012 when Katie Forrest sat down at a picnic table outside a national health food supermarket chain near her home in Austin, Texas, to pitch a new product idea to the store's buyer. She and her husband, Taylor Collins, were already clients of the brand, having founded Thunderbird Real Food Bars, a vegan line of protein bars, several years prior. But this time, Forrest had a different product in mind: a protein bar made of grass-fed meat.
"I sit down for the meeting and tell the buyer about our idea to create a meat bar, and that we think it will solve the gap in the bar market," she says. His response? The company wasn't interested in a meat bar.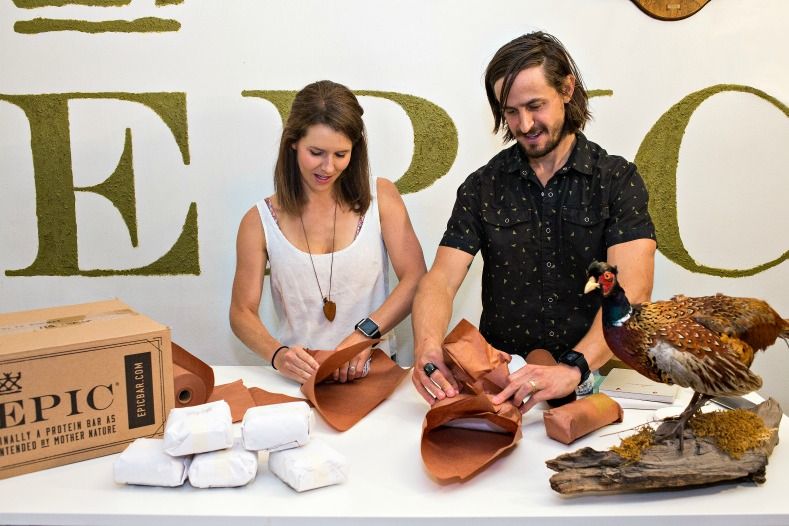 EPIC Provisions co-founders Katie Forrest and Taylor Collins
The buyer wasn't the only one with negative feedback. Every one of Forrest and Collins' mentors had told them the idea was gross, asking: Who'd want to eat a meat bar?
But Forrest and Collins were determined. Both elite athletes, they'd noticed a lack of conveniently packaged, high-quality animal protein. The pair had formerly eaten a vegan diet, but switched to a paleo diet with grass fed animal protein after Forrest experienced some health issues and was advised to switch by a medical professional.
But no one would touch their idea.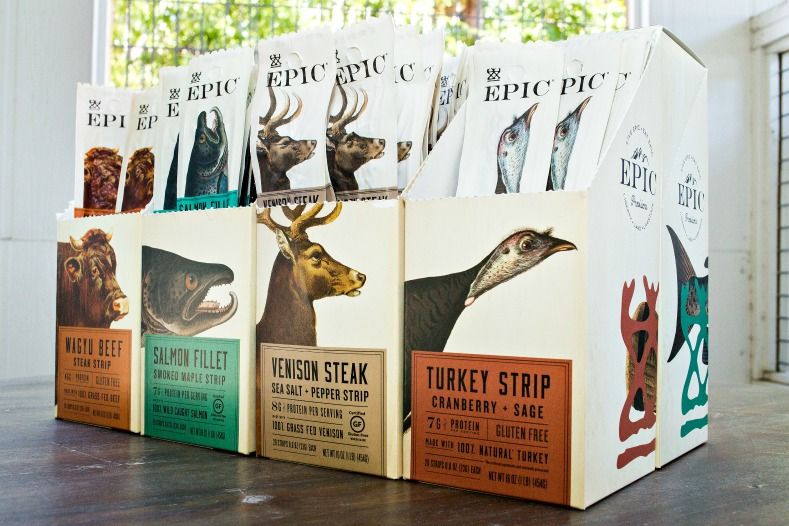 The company's products feature 100 percent grass-fed beef and bison meat and regenerative protein from premium sources.
For the next several months, the pair worked on their line of meat bars, specifically focusing on branding. They were passionate about only using grass-fed meat sources from sustainable ranches and wanted their packaging to reflect that enthusiasm and respect for animals.
"Most animal products have cartoon pictures of animals on their packages; we didn't want that," Forrest says. "We wanted to have an image on our package that showed exactly what the animal looked like; we wanted to honor them."
Forrest and Collins refined their packaging, perfected their recipes and approached the supermarket chain again, this time meeting with the regional buyer.
Forrest and Collins head up a team of about 50 employees.
"I went in, met with the buyer and showed them the packaging," she says. "It was funny because the other buyer who'd told me no walked in and said, 'Oh, that is what you were talking about? We're in.'"
In 2013, EPIC Provisions was born, launching nationwide—a totally different strategy than the couple's previous plan with their Thunderbird bars.
"With Thunderbird, we were fine with a few regional players, but with EPIC, we knew we needed national distribution right away because someone would surely replicate our concept; this was the first product of its kind," she says, adding that they sold Thunderbird soon after launching EPIC.
Sometimes pivoting can be a secret to success.
—Katie Forrest, co-founder, EPIC Provisions
EPIC Provisions—notably the EPIC Bar—quickly took off. Forrest and Collins used a co-packer from the beginning, which helped production, but struggled with the grass-fed meat supply.
"When we started, 2 percent of bison was grass-fed," Forrest says. "We've had to build the supply chain over the years; today 8 to 10 percent is grass-fed."
One order, however, was giving the couple pause. It was from someone employed by General Mills in Minneapolis. Collins was worried that the food company was trying to replicate their product, so he refused to fulfill the request, but the orders kept coming. Finally, someone from General Mills called them and said they were just wanted to try the product. The couple sent a few samples and a friendship was created.
In summer 2015, General Mills invited Forrest and Collins to its headquarters in Minneapolis. The company's executives could not have been nicer, says Forrest, and were genuinely interested in EPIC's vision and mission.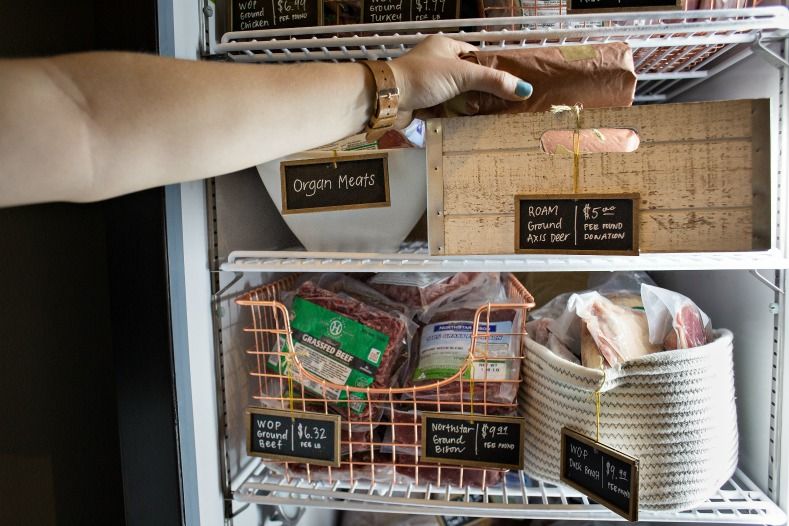 In 2016, EPIC Provisions was acquired by General Mills.
"They asked us things like, 'How can we make what you're doing have a bigger impact?' and 'What's your legacy?'" says Forrest. "It was incredible."
In January 2016, General Mills acquired EPIC Provisions for an undisclosed amount. These days, the company is still run out of Austin and has around 50 employees. Forrest and Collins still have their original roles in the company. According to Forrest, EPIC recently purchased a ranch outside of Austin and plans to use it as an educational facility to teach fellow ranchers about regenerative agriculture.
"It's for ranchers to come in and learn how to transition conventional practices to regenerative ones," she says. "We will also be welcoming buyers and people from the public to come in to see where their food comes from."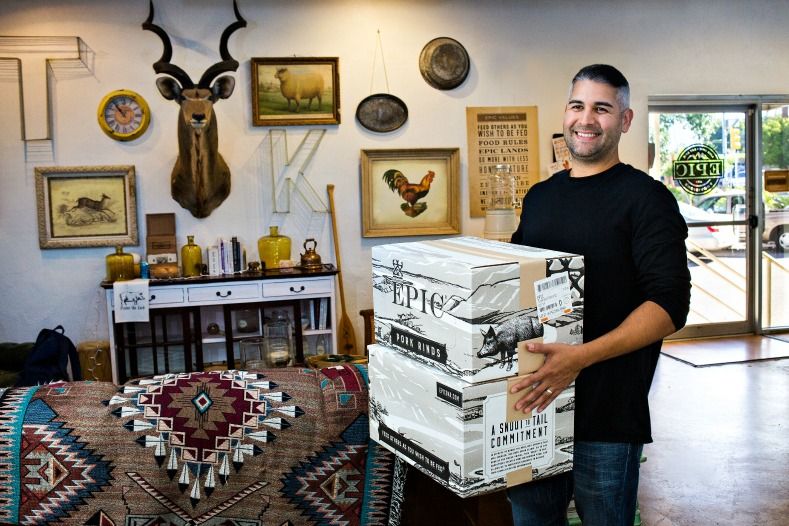 The company's products are distributed nationwide.
The most successful business owners are those who can embrace the opportunity to pivot, says Forrest. "There's so much failure when you're starting out and so much learning," she says. "So often you will get far down a path and realize you're not on the right path anymore. Changing course is one of the most empowering things you can do as a business owner."
Shortly after their initial launch, when she and Collins were at a trade show, they noticed several snack companies come out with jerky—the same product they'd been planning for months.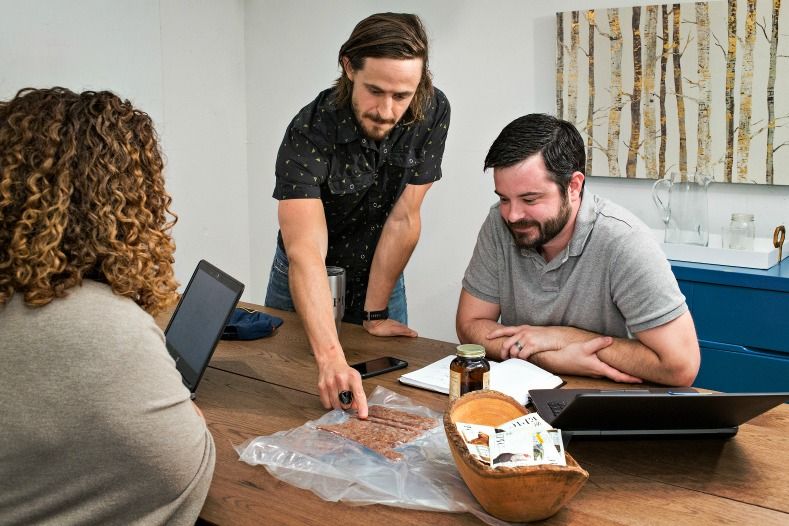 Collins meets with members of the EPIC team.
"We already had our packaging printed and with our co-packers when we realized we couldn't do it and just be another 'me, too' product. We came home from that show and shifted everything to a different product line—our jerky bites," she says. "And it's worked really well. Sometimes pivoting can be a secret to success."
Photos: Bill McCullough