In OPEN Forum's newest series, Choices, we ask entrepreneurs to open up about some of the tough decisions they've had to make—in their own words.
Allison O'Kelly had what any executive recruiter would call a dream resume: Harvard MBA, CPA at KPMG, director at Toys "R" Us. Then, after roughly a decade on the corporate fast track, Allison, then 31, made the decision to start a family. While her bosses bent over backward to keep her in the fold, she quickly decided it wasn't them—it was her. She needed something more.
It was that revelation that soon led her to launch her own company—Mom Corps, a professional staffing and career-development firm that specializes in connecting employers with some 160,000 highly-educated and experienced workers like her who want more flexibility in their professional lives, and provides training and resources to those workers so that they can find a greater level of work life satisfaction. Employers love the service, too, as they get access to top talent without the need to bring on full-time positions.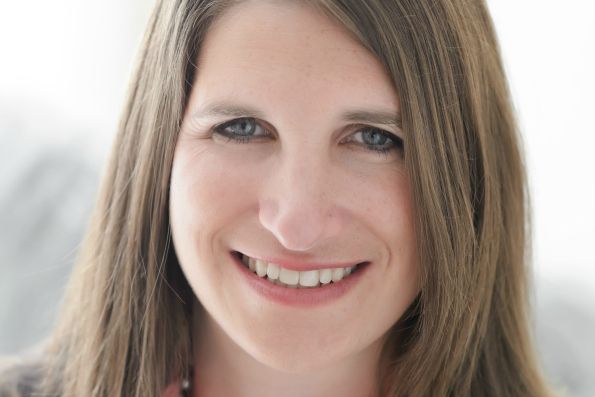 Mom Corps founder Allison O'Kelly
Here, O'Kelly explains how she made that choice:
"I made the decision to leave the corporate fast-track because of the life stage I was in. When I had my first son, I really needed more flexibility than any traditional work arrangement could provide. That became even more apparent after I had my second son. But I was also not the kind of person who wanted to stay at home. It's just not in my genetic makeup. I needed to find a way to continue my professional career while also supporting my young family.
"I started doing some contract accounting work. But it soon became obvious to me that there were many talented people like me who wanted to work, but on their terms. I saw many women, mothers just like me, who wanted to stay in the workforce but didn't know how to find opportunities that would allow them to preserve symmetry in their lives. Because of this obstacle, many mothers leave the workforce altogether. I also knew people who were working full time and were stressed out. At the same time, I noticed how corporations were struggling to find high-caliber employees, especially in the accounting world, where it's tough to find top people. I began to see that there could be an opportunity if you matched those two things up—so I decided to start Moms Corps.
"We hear it over and over again and there's a lot of research from organizations like the Families and Work Institute about how people are more productive when they have more flexible work schedules. They come to get the job done and then leave to take care of their other responsibilities. They are more engaged and their retention rate is higher. It works out nicely.
"About 70 percent of our business is temporary, with the other 30 percent permanent. We cover multiple industries as well, with the heaviest concentration in marketing, accounting and finance. For example, one mother who was pregnant with her first child worked out a job-share program with her employer—an insurance agency—and a friend's sister. They work opposite days and care for each other's children on the days they are home. They save on childcare and are able to focus on their jobs while at work knowing the other mom has things under control.
"We do spend time talking to employers who are worried that a candidate is over-qualified, such as a CPA who might be interested in doing some bookkeeping. But we let them know that the candidate knows exactly what the job is about and what it pays. Sometimes, depending on where someone is in her life, she wants an easy job. They really want this, which means you, as an employer, are getting a really good deal.
"We get asked all the time if we place men as well. The answer is yes. When we started the goal was to place moms and that is still the focus of what we do. But as time goes on, more and more men might find their wife is the primary bread winner or they might be caring for an elderly parent or whatever reason they need to have more flexibility.
"Having 'Mom' in our name is both good and bad. The key is that people immediately understand the concept of what we do. The name resonates, which is really important. Plus, from a PR standpoint, it's catchy and people like to write about us.
"I have three boys, ages 10, 8 and 2. I work full-time just about every day on what I call a '24-hour clock.' I might do something with the kids during the day but I'll make it up at 5 in the morning or after they go to bed. I am definitely a full-time working mom. That said, I have complete flexibility, which is what I was looking for. I am able to take the kids to the doctor or go to events at their school. It's a constant juggle, but I feel I have the best of both worlds.
"I stayed up till midnight to buy Sheryl Sandberg's book Lean In the day it came out on my Kindle. I have mixed feelings about the book. She makes some good points, in that it's important for women to have strength in numbers. But the fact is that it's challenging for women to get ahead in today's business world. And not just because of overt discrimination. No matter how much we lean in, we still face roadblocks where we have to make a choice. Some people had no choice but to opt out of having a big career.
"I also had strong feelings after I read Ann-Marie Slaughter's article in The Atlantic where she wrote that women "can't have it all." I feel like I do. I made that for myself. That doesn't mean it's perfect at all times. But it's working for me in the way that I have set up my personal and professional life. I realize that it's still difficult for other people to feel the same. Most of the women in my generation are forced to give up a career they have spent a long time building to begin a family. But hopefully Moms Corps is helping to change that."
Darren Dahl is an entrepreneurial writer who writes about small businesses and even teams up with them to write books as a ghostwriter.
Photos from top: Shutterstock, Courtesy of Allison O'Kelly