To Chris Hulls, entrepreneurship has always been about just taking the plunge. "You will never regret trying," he says. "And take solace in the fact that here in the U.S., even if you fail, you will get credit for trying."

Hulls practices what he preaches. At age 12, while friends were running bases in Little League games, he was on a family trip to Kenya filling suitcases with African crafts that he would later sell at school. The following year he made $10,000 selling Beanie Babies on AOL Classifieds, before the toy craze fizzled. And his latest endeavor, Life360, an app that connects families through a secure network, has more than $6 million in funding and, in the past year alone, has attracted more than 20 million users. Success, though, hasn't come easy.
Air Force to Goldman to Cancer Scare
Hulls joined the Air Force after high school and was stationed in Qatar—running missions out of Afghanistan and Pakistan. After the military, he came home to attend University of California Berkeley and landed a summer internship with Goldman Sachs. A full-time offer materialized, but Hulls had other plans. He applied—and got in—to Harvard Business School and decided to use his last free summer to travel.
"I really wanted to go to Antarctica, so I got a job as a dishwasher at the South Pole Research Station, but I had to go for a physical first," he says. "It was at that physical when they found a tumor."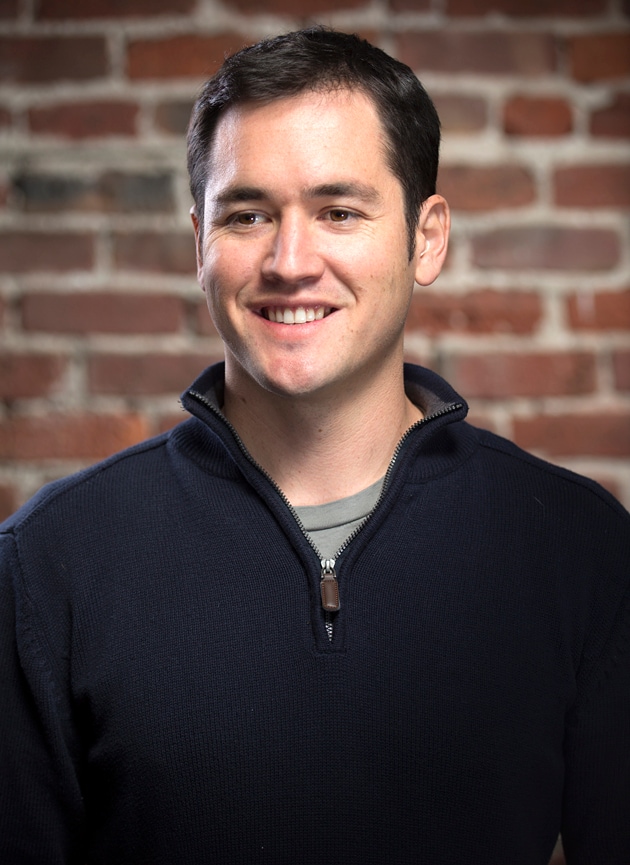 Hulls deferred his admittance to Harvard for a year while undergoing treatment (he is now cancer-free) and let his mind wander during his downtime.
"Back when I was in undergrad, I'd come up with the idea for Life360 after Hurricane Katrina," he remembers. "The government had put together Ready.gov, which was designed to help you find family members in a disaster, but, really, it was just a site to download PDF forms to fill out with a pen and paper."
Determined to create a better solution, he bounced his idea off friends and decided to launch an application that would connect families through password-protected networks, allowing them to know when their child got to school, wife got home and if something was wrong—signaled with a panic button. In 2008, he decided to forgo a Harvard education to dive into his business full time.

RELATED: 500friends Secret to Startup Success? Hiring Top Talent


The Real Side of Startups
Hulls' first hurdle was to find engineers—after all, he was a business guy, not a tech guy. After receiving his first $15,000-friends-and-family investment, he promptly outsourced engineers from India—a plan that failed miserably primarily due to the fact that the team didn't share a physical office. "In hindsight, I don't blame the Indian team; I just think we needed strong tech DNA in-house, period," he says.
Determined to get his business off the ground, a few months later he entered Google's Android Challenge, a competition to find the best apps for the yet-to-be-released Android phone. "I entered and was able to partner with great developers," he says. "We won out of 3,000 entries and got a check for $300,000, which was a tremendous help and allows us to pay back the early investment that we had lost."
Even with the influx of cash and effective developers on his side, Life360 wasn't taking off. In 2008 consumers weren't yet trusting smartphone applications. More than twice Hulls realized he was two weeks away from going broke. "It was scary, but something would always materialize in the 11th hour to save us," he remembers. "I barely paid myself. I was making $700 per month back then and living at my mom's house. It was not glamorous."

RELATED: FundersClub: Get Inverstor and Venture Capital Online
Success, Finally
Business puttered along for Hulls and his team, and for the next two years he tested ways to attract users to the product through various marketing methods. It wasn't until early 2011 when things really started moving. Hulls attributes a pickup in business to improvements in his product and increased consumer confidence in smartphone applications. Today, Hulls leads a 30-person team out of his San Francisco office. While Life360 has the potential to connect families during natural disasters (more than 2,000 people used it in Japan after the 2011 tsunami), Hulls says it's designed more for family communication.
"If everything [including power, cell towers] is out, we won't work either," he says. "Instead of being a straight safety app, we are seeing a ton of traction with families that just want to keep track of each other at the mall, at Disney World, while running errands, etc."
Hulls says he wants to grow his company into other verticals. BMW recently invested in the company and later this year will introduce a Life360 functionality in cars that will allow drivers to simply tell the car where to go (as in, "Drive me to my husband") and the car's GPS will sync with Life360 to create an accurate map.
Now that things are going so well, is Hulls still living at his mom's house on $700 per month?
"No, I have my own place now," he says with a laugh. "I don't make as much as I would have at Goldman, but I'm not complaining."

Read more interviews with entrepreneurs.
Katie Morell is an independent journalist based in San Francisco. She regularly contributes to Hemispheres, USA Today, Consumers Digest, Destination Weddings & Honeymoons, Crain's Chicago Business and others.

Photo: Courtesy of Chris Hulls