Not all Washington lawmakers are lifetime politicians; some come from humble beginnings as small-business owners.
Here are the stories of three former entrepreneurs who made the leap into the public service.
From Running a Restaurant to Running for Congress
Karen Harrington abruptly chose to change her life after watching an excerpt of a news program in April 2009. The clip showed a young man protesting in the streets of Greece.
"The man said, 'I've done everything right and I want to be a doctor, but with our economy, I don't think I can even go to school right now. I don't know how my parents allowed this to happen,'" remembers Harrington.
As owner of family-operated Rickey's Restaurant and Lounge in Florida, Harrington was a listening ear for the pain her customers were feeling—in loss of jobs and home foreclosures.
"I really thought about what that man said and asked myself what difference I was making and what I would say to my kids if I didn't try to help make this country better," says Harrington.
She decided to run for U.S. Congress in 2010 and lost. Today, Harrington is running again on the Republican ticket. Her mission: to help reform the tax code to favor small-business owners. She believes entrepreneurs make excellent politicians because of their real world experience with successes and failures.
"We know how to ride the wave and be accountable for our actions," she says. "We see division in Washington right now because people are not held accountable. In the real world, you have to find compromise and work as a team. That is what I will bring to Washington when I am elected."
From the Lawn Mower to the Mayor's Office
In 1996, Mike Freemire took over Signature Lawns, his family's Bettendorf, Iowa-based lawn care business and in 1999, a friend proposed the idea of him running for city council.
"I thought it was a joke," he remembers. "But then I thought about it and got excited."
He spent the next four years as an alderman and the subsequent eight years as mayor. Under his leadership, the city of Bettendorf flourished, he explains. Businesses opened, a commuter bridge was built and government enjoyed a budget surplus. The International Council of City/Council Management Association (ICMA) even used Bettendorf as a positive example for other cities.
"We had 90 percent satisfaction from our citizens on every level that the ICMA measured; it was amazing," he says.
Freemire credits his success to applying business principles to government challenges and, as he says, "Not managing from the top down, but creating an environment where citizens could express opinions on where they wanted their community to go." 
He retired from government in 2011, a few years after selling Signature Lawns. Today he lives outside of Denver and is the owner of another small business: IGO Partners, a marketing and advertising firm. Looking back on his time in government, he reflects on why entrepreneurs are effective politicians.
He says, "It isn't about partisanship for us, it is about a problem and how we can fix it." 
KFC King Takes a Turn as Kentucky Governor
John Y. Brown, Jr. was a 28-year-old law student moderating a political television show when he got a call from Colonel Sanders, a business owner looking for legal representation. Upon meeting, Brown learned that Sanders was running a business selling fried chicken to restaurants. At the time, eateries would include a menu note next to chicken items referencing Sanders' business, Kentucky Fried Chicken.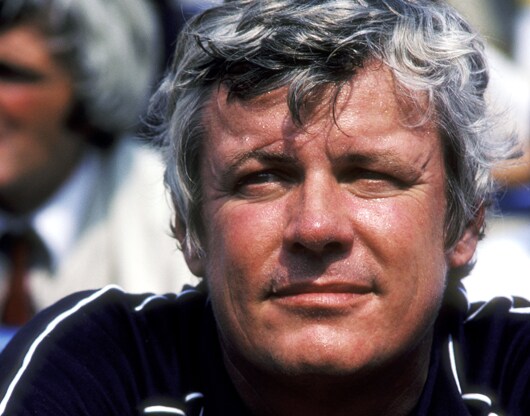 Governor John Y. Brown, Jr., August 25, 1979
Brown tried the Colonel's chicken and was immediately hooked. Instead of legally representing him, he bought his business in 1964 and took chicken out of restaurants and into small, standalone eateries focused on the core product.
The idea was a massive hit. KFC went public four years later and Brown sold it in 1971. From there, he launched a few other businesses before running for governor of his home state of Kentucky, as a democrat.
"I wanted to run the state like a business and I ended up doing just that," he says. "In four years, we reduced the size of government by 20 percent and became much more efficient."
Like Harrington and Freemire, he believes entrepreneurs make the best politicians.
"As a business owner, you learn how to make tough decisions and you never relax," he says. "You are always looking for a better idea, a trait that comes in handy in government."

Read more Election 2012 stories. 

Photos from top: Getty Images; karenforcongress.com; Getty Images