In August 2001, Rickey Smith was living in a garage off an alleyway in Venice, California. He'd been laid off from a dotcom and was weary of the corporate rat race. Smith spent the next nine months in that garage, living off his savings and meditating. When he emerged, he was resolved to work only for himself and to do nothing short of revolutionizing the American food system.
Urban Green, the company Smith started in 2007, has many parts. There is the farming aspect, and the three micro farms he operates in Los Angeles. The food produced at these farms is distributed to local farmers markets and to Urban Green's 4,800-square-foot food facility, where the company creates products for retail and for a thriving catering business. And it's all done sustainably, with minimal waste.
In the Beginning, There Was Pie
This farming empire all started from a pecan pie recipe—a fourth-generational pecan pie recipe handed down by Smith's Aunt Lizzie, to be exact. In 2001, after his nine-month respite, Smith retooled the recipe to be healthier and then sold it as a three-inch tart for $4. He gave one to a friend, who shared it with John Garachocea, owner of the Pioneer Bakery in Santa Monica, California.
"He called me up, out of the blue," Smith recalls. "And he said, 'This is the best thing I've ever had. What are you doing?' And I said, 'I don't know what I'm doing. I don't have a kitchen.' And he said, 'Well, you do now.'"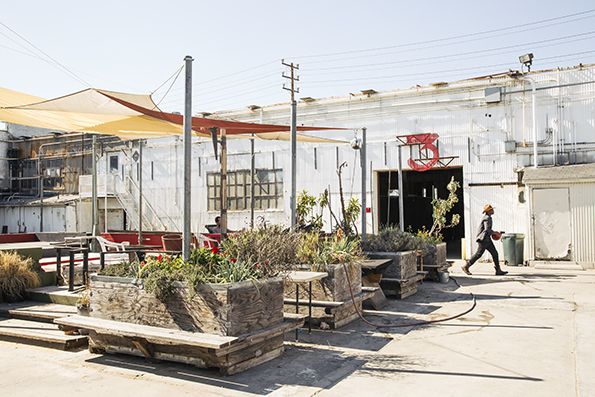 Smith's pecan tarts—which he dubbed The Sweet Spot—received national attention. Before he knew it, he was making 1,000 pies a week out of the Pioneer Bakery on Montana Street. And the pie, now called the Pecan Love Pie, became the flagship product of the Urban Green Cuisine line, which includes organic salads, sandwiches, soups and granola.
Establishing the Farms
In 2006, Smith moved forward with his urban farming idea, bootstrapping the project with profits from his pie sales and savings. He looked for land that needed environmental improvement and clients who would pay him to make the improvement; he'd also sometimes lease land for three to seven years, grow food and bring it to his commercial kitchen to make food.
Twenty years before, he'd pitched the idea—including the cuisine line—to his bosses at a consumer goods corporation, where he worked as a brand manager. They didn't bite.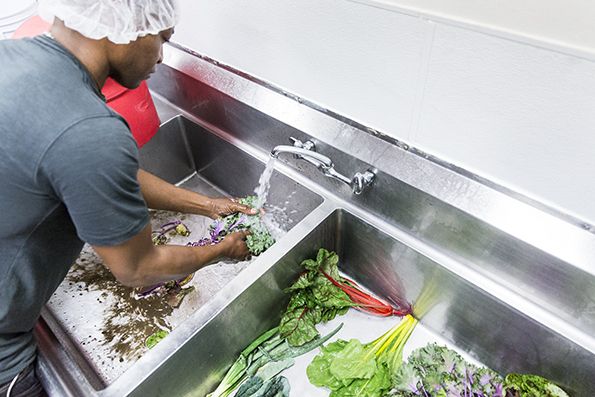 Smith didn't have much success conveying his concept to land owners in Los Angeles, either—at least from 2001 to 2007. That was during the housing bubble, and Smith says the most common response he received was ambivalence. "The majority of landowners were holding out for deals with major land developers of condos and housing units."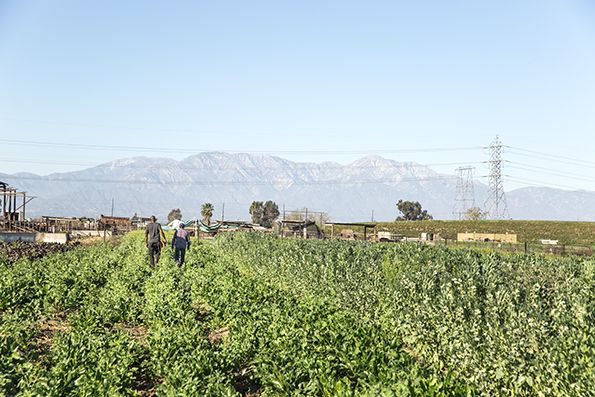 So he focused on marketing through the farmers market system, where his products were selling like gangbusters. "I saw the farmers market system as a great tool for test-marketing of new items, flavors and textures, and the development of food trends," he says.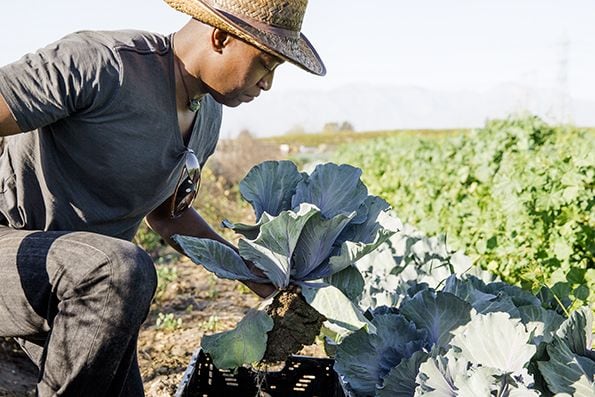 He pitched his farm idea to the supervisor of California's state parks, and two years later, in 2008, he got word that there was land available at the Historic Park of Los Angeles. Today, Urban Green produces 11,000 pounds of food a year in 4.6 acres at its three farms, from kale and collard greens to heirloom tomatoes, herbs and even chickens.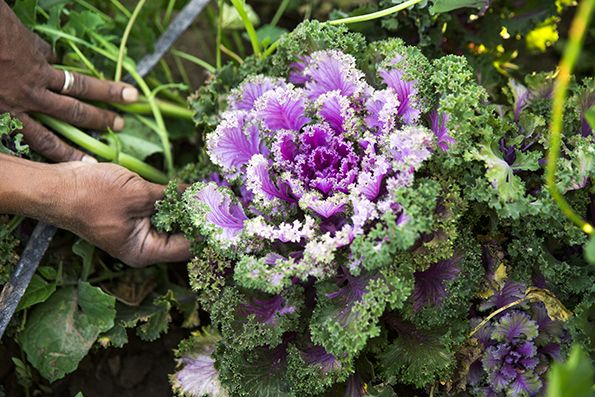 For Smith, Urban Green's next step is to expand beyond the Los Angeles area, into Orange County and San Diego.
Trying to Do It All
It's hard work, running Urban Green. And for a long time, Smith did it all. His punishing, 16- to 20-hour workdays often had him up at 3:30 a.m. and ending the day at 10 p.m. He was sometimes so tired from his long and physically exhausting days that he'd let paperwork pile up. "I did not do a good job of doing my books when I started, and I think that hurt my growth," he says. He now has four employees, including a bookkeeper. And he's shaved about six hours off his day.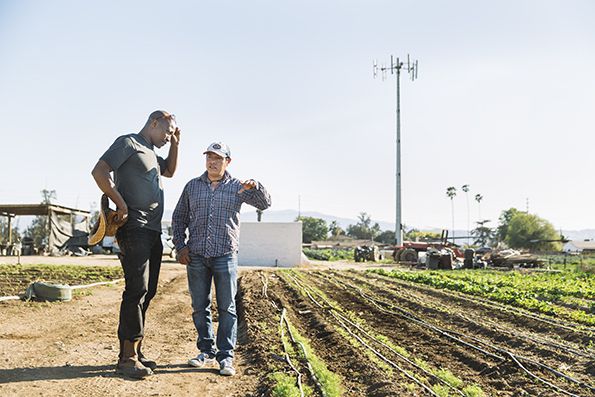 Though Urban Green is profitable, Smith still isn't pulling a salary. In the beginning, he didn't expect to, but now he recognizes that paying himself is a standard business practice. "It's a business—I can't run it like a charity," he says.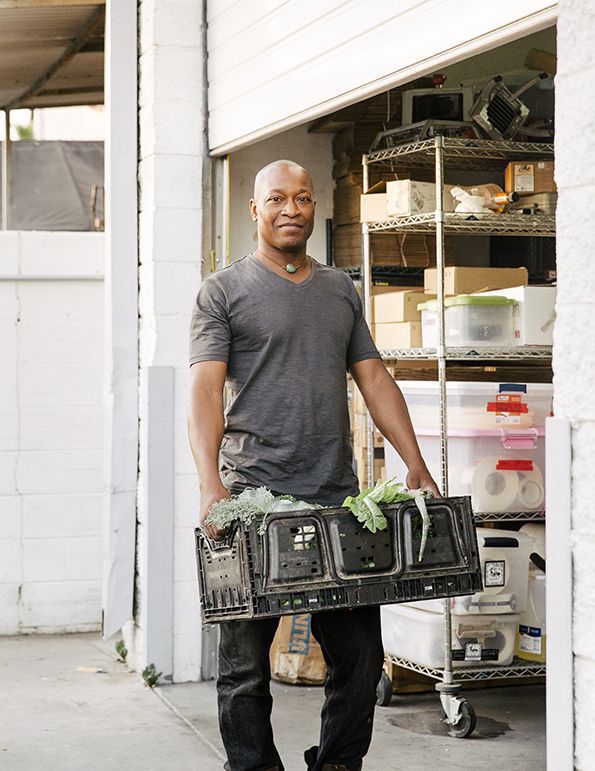 Still, he's proud to have bootstrapped the whole endeavor, save for a refrigerated truck he received from a local economic incubator. "I never would have imagined that I would be doing what I'm doing," he says. "Now that I'm knee-deep in the soil, I recognize [food's] ramifications throughout our whole society."
Read more articles about innovation.
Photos: Julia Stotz for OPEN Forum