Quick: Try to name a famous female engineer. Anyone? It's not surprising. According to Georgetown University, 84 percent of all engineering majors are men.
Debbie Sterling is determined to change this statistic. She quit her job in December 2011 and in 2012 launched Goldie Blox, an Oakland-based company with the singular mission to inspire young girls to enter the field of engineering. Sterling is doing this through books and toys centered around Goldie, a fictitious female engineer. The idea is that girls will read Goldie's story and get inspired to build the same toys that she builds in her books (the book and toy comes as a set).
Sterling hasn't released the first version of her book and toy products yet, but thanks in part to a successful Kickstarter campaign in September 2012, she's well on her way, pre-selling 8,000 sets and employing three workers. 
We caught up with Sterling to find out where the idea came from, how it was funded and what's next for Goldie.
How did you get the idea for Goldie Blox?
My friends and I have "idea brunches," where we go to someone's house, make breakfast and share our latest ideas for companies. In early 2011, one of my friends, also an engineer, was complaining about the fact that there are so few female engineers.
She gave the example of blue Legos, which are presumably for boys. Her comment set off a light bulb. I got obsessed with creating a product that would bring girls into the engineering field.
What were you doing when you got this idea?
I was working for a jewelry company as a marketing director. The job was pretty light on hours, so I had a lot of time to think about my concept. At first, I started sketching pink Legos, but then scratched that idea.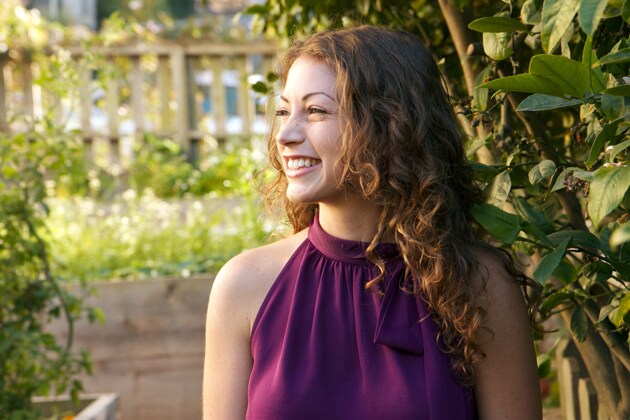 How did your concept evolve?
I spent eight months researching the differences between how boys and girls learned. Over time and after observing children in schools, I realized that girls loved stories and narratives. Even when they were playing with basic toys, they would give them personalities.
I got to the point where I just couldn't stay at my job; I needed to pursue my goal of closing the gender gap in this field.
Did you know what you would create when you quit?
No. I had saved enough money to live for a year without a job and I knew that if I didn't spend every day on my concept, I would never do it justice. As luck would have it, I came up with the idea for the book and toy two weeks after I quit.
After you developed the concept for the business, did you have funding to get started?
Not at all. I was running on my savings alone. I did create a prototype of the book and construction toy, though, and I went into the homes of 40 kids and into school classrooms to test it. I wanted to analyze the results. The girls absolutely loved it. It was great to have that video.
Did you ever get funded? If so, how?
My in-laws were visiting in April 2012 and I told them about it. My father-in-law is an investor and he was really excited about the idea. He decided to invest and told his investor friends about it. I was very fortunate that he was there in the beginning, but I still think I could have done it without him.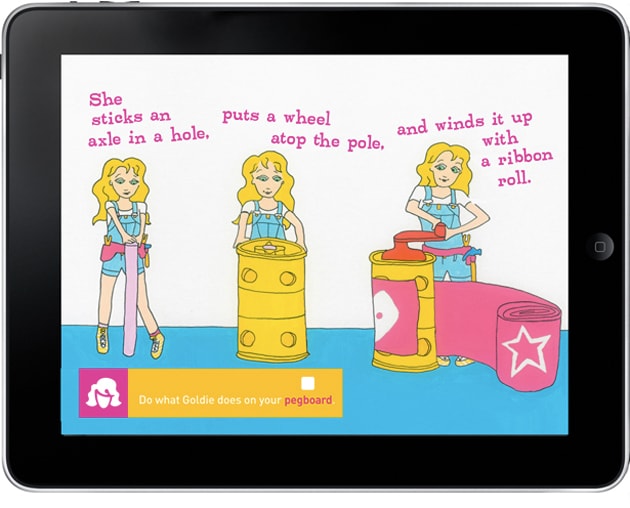 What does the future hold for Goldie Blox?
We are focusing on building the Goldie character. She will become more fleshed out over the next few years. We want to expand to more books and digital experiences. 
Do you see a Goldie movie down the road?
Absolutely. That would be awesome. To be like Dora the Explorer or Bob the Builder, "Goldie the Engineer" would legitimize the female engineer. It would make the concept normal to girls as they grew up.
What advice can you offer to entrepreneurs just starting out?
You may have a great idea for a business, but only go after it when that idea becomes an obsession, when you can't be satisfied doing other things. It is really hard to start a company and put yourself out there. If you're not obsessed, I'm not sure it's worth doing.
I'm very lucky to have found my passion. It's very hard to have work-life balance, but I'm so obsessed that it doesn't feel like a choice. It's something I have to do.
Want to meet more entrepreneurs? Read their stories in our Building an Empire series.
Katie Morell is an independent journalist based in San Francisco. She regularly contributes to Hemispheres, USA Today, Consumers Digest, Destination Weddings & Honeymoons, Crain's Chicago Business and others.
Photo courtesy of Goldie Blox