Have you ever contemplated the expansion of your small business through the launch of an online store? The first phase of any new venture, big or small, is to generate initial ideas and scope out what's already out there. Having a good vision of your soon-to-be e-store at hand will help you communicate better with your designer. Knowing what's possible will also allow you to determine your desired outcomes.
When it comes to website design, one of the best and easiest ways to get ideas and inspiration is to browse through Web design galleries, which are sites that aggregate and present beautiful websites.
Below, you will find seven Web design galleries that feature excellent, high-quality e-commerce website designs. At the end, I've also included a brief list of articles and papers about e-commerce design that you should read to equip yourself with some fundamental knowledge, should you choose to pursue the creation of your own online store.
1. ecommr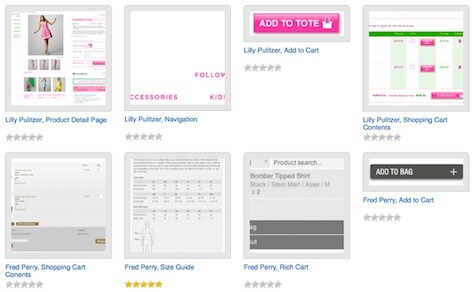 This website catalogs excellent e-commerce user interface designs. If you would like to see various interface components, such as designs of product pages and add-to-cart buttons, check out this top-notch gallery. There's an index for website properties such as "banners" and "navigation" so you can quickly find inspiration for specific sections of your site.
2. CartFrenzy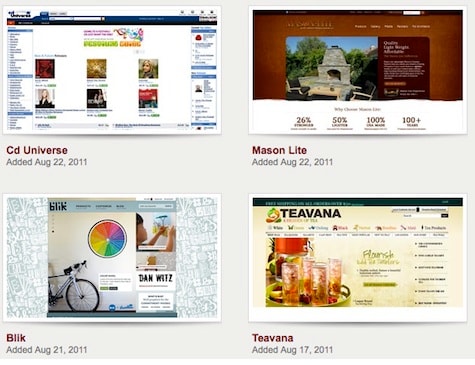 CartFrenzy is a website gallery that only features first-class e-commerce Web designs. To help visitors navigate and browse through the site, designs are conveniently categorized into industries like Fashion/Clothing, Office Supplies and Travel. The site is maintained by top Web design blogger Steven Snell of Vandelay Design Blog.
3. Cart Craze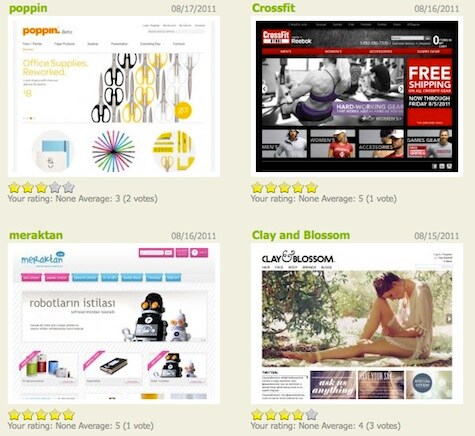 Cart Craze, a Web design gallery that's been in existence for less than a year, is steadily building a big and beautiful collection. They regularly update their collection, posting 14 to 23 new designs a month. Look at the site's top rated e-commerce sites, a gallery view of websites that have garnered the most user votes.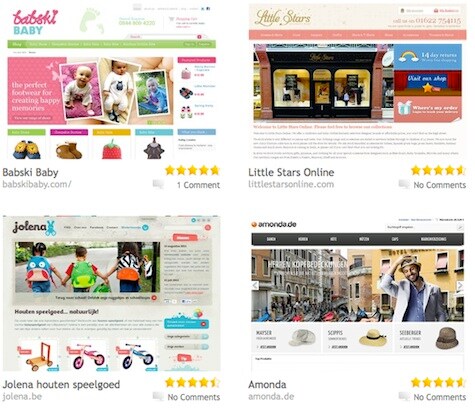 This site, which has been up since 2008 (a millennium in Internet time), presents top-quality e-commerce Web designs to help get your creative juices flowing. The website is managed and owned by James Paden, an e-commerce specialist with more than ten years of Web design and development experience.
5. Shop websites (siteInspire)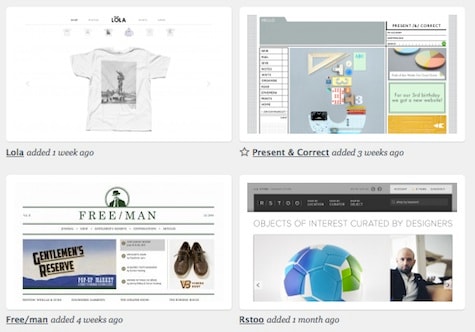 SiteInspire, a Web design gallery site, has a special section that features only beautiful and high-quality online stores. The site is operated by Kulor, a small Web design and development consultancy firm located in London.
On the right sidebar, you can select a category (greyscale, organic, etc.), type (corporate site, promotional, etc.), or theme (architecture, education, etc.) to locate e-commerce examples that will be most relevant to you.
6. eCommerce Collection (Pattern Tap)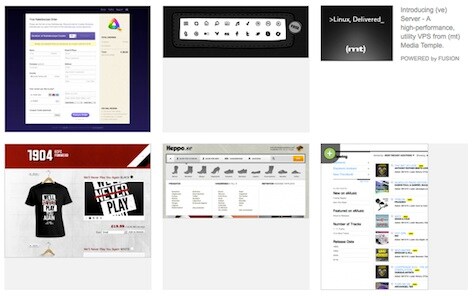 Pattern Tap, an interface design gallery website, has a collection featuring e-commerce-related designs contributed by the site's users. Inspirational items in the collection include specific e-commerce interface components, such as site navigation and buttons to full screenshots of excellently designed product pages.
7. E-Commerce CSS Gallery (StyleTheWeb)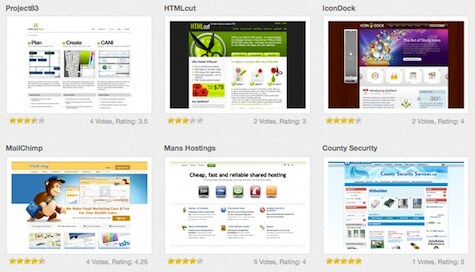 This section on CSS Web design gallery site StyleTheWeb has a few wonderful e-commerce web designs. Online e-commerce websites that have made it into this design gallery range from Web hosting services to e-mail marketing Web apps.
Here are five articles and papers related to ecommerce design that could help you design and build an excellent e-commerce site: