For Brian Bordainick, a healthy dose of chaos is part and parcel of a startup that involves up-and-coming chefs, dinner parties populated by strangers, and wacky venues.
Such is the world of Dinner Lab, a New Orleans-based startup that Bordainick launched in August 2012 with four friends. It's now a membership organization that operates in 10 cities, where adventurous diners pay anywhere from $100 to $175 a year for invitations to dinners prepared by local chefs and served in creative pop-up venues such as a helipad, an opera house or a de-sanctified church.  
R & D for Chefs
Sure, it's a bit like a modern-day supper club for urban foodies. But for Bordainick, there's a larger purpose. A former Teach for America Volunteer and the director of entrepreneurial investment for an education tech incubator called 4.0 Schools, Bordainick is also a foodie who found himself craving ethnic food beyond the typical New Orleans Creole fare.
"The city attracts culinary talent from all over the world," Bordainick says. "Chefs prepare traditional Creole food in restaurants, and then go home and cook the food that tells their ethnic stories. We wanted to give them the opportunity to cook that food for the public."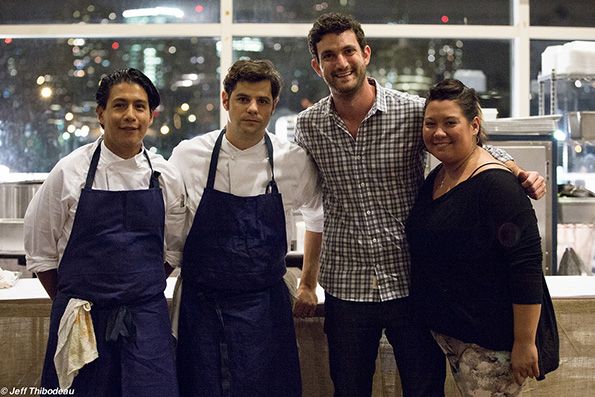 That meant tapping into a local community of sous chefs and chefs de partie—folks who knew their way around the kitchens of top restaurants but weren't head chefs—and giving them the opportunity to try out their own recipes at private dinners. "These are people who have the technical ability and the proficiency to open a restaurant and stand on their own two feet but haven't been given the opportunity," Bordainick says.
Dinner Lab offers those chefs the freedom to experiment and then gathers formal feedback from diners on what worked and what didn't.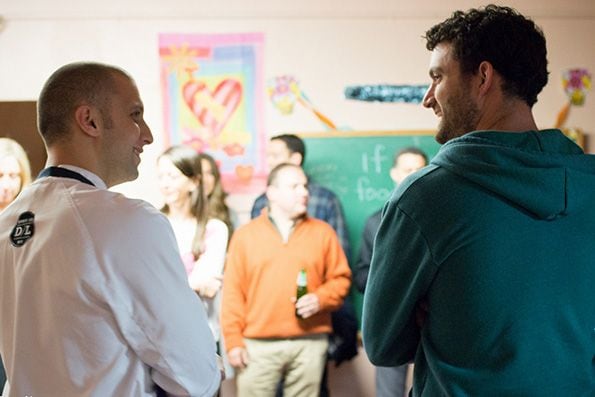 Logistical Nightmares
When Bordainick and his partners—Ravi Prakash, Bryson Aust, Francisco Robert and Zach Kupperman—first started the company, they set up a commissary kitchen in a ground-floor apartment in New Orleans, washing dishes in the kitchen sink and prepping meals for events. "The neighbors wondered what was going on," Bordainick recalls. "We were doing two events a month, then one a week and then six to eight a month. We had enough cash in our coffers to rent a commercial kitchen in 2012." They also bring a mobile kitchen to each venue, which is never an existing restaurant.
Juggling chefs, diners, venues and event staff "is 100 percent a logistical nightmare," Bordainick says. "It forced us, as a company, to really bear down, and we had to invest early on in a very sophisticated back-end salesforce." Having systems in place was critically important when the founders decided to expand to Austin, Texas, in May 2013. Now, a year later, the company has replicated its model in eight additional cities, including Atlanta, Chicago, Nashville and New York City.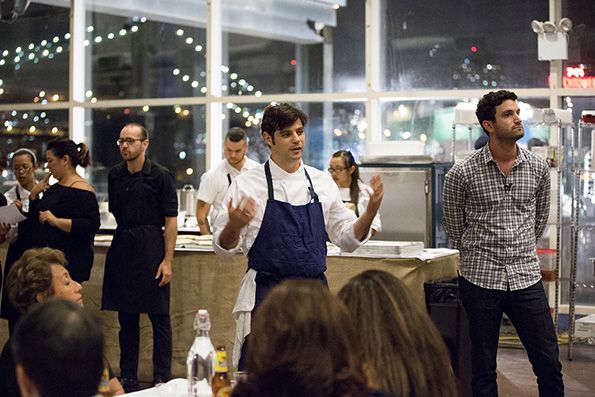 "We lock down a kitchen space, hire locally and do local PR, which helps bring the chefs out of the woodwork," Bordainick says. "And we have full-time chef curators who look at menu drafts."
Dinner Lab tries to sign up 2,000 members in each market and typically runs two events per week. Members may purchase only two tickets (typically $50 to $100 each) per event, and dinners are limited to 100 to 150 people, depending on the venue. Events are typically filled with strangers or, in other words, Bordainick says, "people who don't yet know they want to be friends."
Lean Startup
At each dinner, the company collects detailed information from diners—such as how they felt about the taste, presentation, temperature, portions, etc.—passes the data along to chefs, and rates them against one another. "Then we're taking the top 10 chefs from across the country and doing a week's worth of events in each market," Bordainick says. Those events, he says, will become de facto focus groups, giving chefs key information on different markets, what's lacking in each of them, and what diners are responding to most favorably. Dinner Lab's ultimate goal is to use this data to help chefs open new restaurants.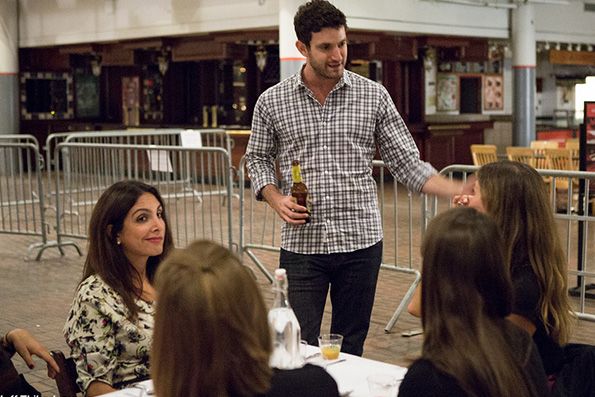 "We think it's a lean startup approach to how people start restaurants," Bordainick says. "It also mitigates the risk for investors because we're able to predict trends that take restaurant critics months to figure out." 
The ultimate plan is for Dinner Lab to connect chefs with venture capitalists who invest in restaurants, and to take an equity stake in the restaurants it helps launch. Bordainick says that Dinner Lab, which now has a full-time staff of 56, will add another 15 locations by the end of this year, and he's predicting a revenue spike to $15 million, compared to $1.8 million last year.
As the company grows, Bordainick says, the biggest challenge facing him and his partners is "making sense of all the data and figuring out what kind of company we want to be when we grow up."
Read more articles on startups.
Photos: Rose Ahn, Jeff Thibodeau