Can you have an honest relationship with someone if you don't know his or her dreams?
The only way a company can double its workforce for four consecutive years and maintain its unique culture and intimacy of a small business is through honest relationships and open dialogue. To foster closer relationships with my employees—and knowing that great ideas don't always happen between the hours of 9 and 6—I implemented "Dream Dinners."
At an employee's request, I will set up a dinner where we can discuss anything but work. I want to know my employees' motivations, their hobbies, passions, pursuits and even future goals—whether it's with my company, Prezi, or without. I believe in order to maximize employee potential, a company has to encourage all workers to dream—in fact, to dream big. My challenge, then, is to find a way to integrate or encourage those dreams to the benefit of the employee and the company as a whole. 
My first dream dinner was with one of our designers. I meant to buy dinner, but Maria insisted that she and her husband, Andres, cook. Over salad and risotto, they told me how they used to own a restaurant and wanted to open another someday. I wasn't planning for this to be a recruiting opportunity—and Andres never meant to inspire me—but today Andres is the Head of Bistro in our Budapest office. He provides over 80 employees with a pretty awesome breakfast and lunch experience every day, adding a cultural lesson for each meal. He's learning how a restaurant of this nature could actually be feasible, while Prezi added an upcoming renowned chef to the family.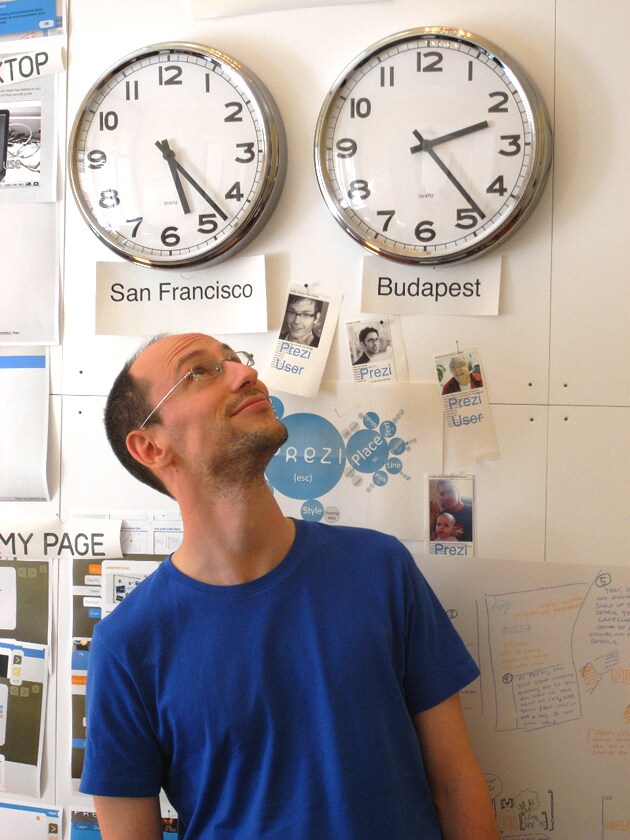 Sometimes these dinners begin a bit awkwardly when there's a perceived conflict of interest. For example, Szilveszter told me that he would like to start a company of his own. Obviously, this conversation was a little odd for both of us. Here I am, the CEO of the company, and my senior Web engineer is telling me that his dream is to work on something else. But since then, I've wanted to help him reach his goals, and it's even more like a team than before. Our conversation opened up a deeper understanding for each other, and Szilveszter is still with Prezi as one of its top performers.
Kata in HR had only been at Prezi a short time before our dream dinner. A month later, she followed one of her lifelong dreams of visiting the volcanoes in Hawaii. She thanked me for the dinner initiative, because she realized that she hadn't allowed herself to dream since she was a child.
These dream dinners have actually taught me more about leadership than any of my previous entrepreneurial experiences, or HR literature that I've read. Processes and best practices can never replace a genuine care for people. Having dream dinners means being vulnerable on both sides. But if we want to claim quality leadership, we have to make the effort to uncover something real and meaningful in our relationships, both personal and professional. As this relates to the bottom line, well, I'd recommend asking someone to a dream dinner ... tonight.
Get more great tips. Check out these leadership and management articles.
Peter Arvai is CEO of Prezi, a presentation software company he co-founded in Budapest, Hungary, in 2009 with Adam Somlai-Fischer and Peter Halacsy. Prezi now has more than 100 employees and 18 million users.
Photo Courtesy of Prezi