In addition to visiting the Empire State Building and the Statue of Liberty, hundreds of New York City tourists line up every day to get inside Dylan's Candy Bar. The 15,000-square-foot shop is today's version of Willy Wonka & The Chocolate Factory. Candy of every flavor, style and kind can be found among booths in the shapes of cupcakes and barstools that resemble lollipops.
Dylan's Candy Bar is a dream come true for founder Dylan Lauren, who opened her flagship New York store in late 2001. She became mesmerized with candy after watching Gene Wilder's blockbuster film when she was 6 years old and proceeded to buy it whenever she could. But instead of eating every piece she purchased, she would make art out of candy wrappers, reveling in dynamic colors and shapes.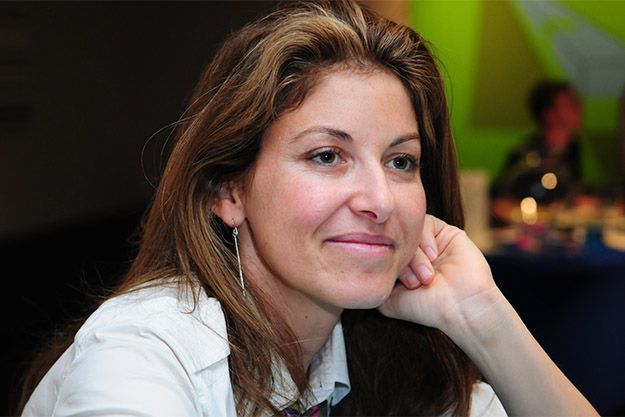 As a Duke University art history student studying aboard in Europe, she sought out candy formed into sculptural pieces. She collected chocolates and gummies and, instead of arriving back in the States with the traditional tourist trap souvenirs, landed at the airport carrying suitcases filled with sugar.
Lauren started an events company after college and tried convincing every bride to have a candy-themed wedding. The idea was only a hit with a few people, so Lauren switched gears and opened a store that celebrated the art and flavor of candy from around the world. Her shop needed inspiration, so she scoured magazines and books for ideas. She filled file folders and journals with photos and soon came up with her vision for Dylan's Candy Bar.
Today, Lauren's brand is well known. The company has five locations: NYC, Los Angeles, Miami, Houston and East Hampton, New York, with 40 employees in its NYC corporate office and 250 across the business. Licensing and wholesale agreements are thriving with companies such as Neiman Marcus, W Hotels & Resorts and, as of late, LeSportsac.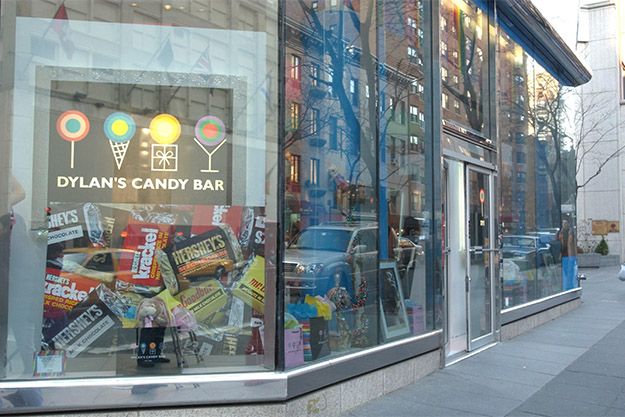 "We are doing a LeSportsac bag; we will have candy bags and candy in stores all over Asia," Lauren says. "We are doing a tech line of iPhone covers. Really, we are a candy lifestyle brand and the sky is the limit."
To budding entrepreneurs, Lauren offers a few pieces of advice. "Try to stay inspired," she says. "Get a notebook or a file folder, like I did, and keep photos of things that inspire you. Do a lot of research on your concept and take notes like a student. I believe that everything is possible as long as you follow your gut."
You look great. How is it possible to run a candy company and stay away from sugar cravings?
Ha, I don't stay away! I'm addicted to sugar. [Laughing] I find, though, that eating protein helps prevent the sugar crashes, as does drinking water and exercising. And when you are around candy all day, you get a little sick of it.
Take me back to your launch days. What types of challenges did you face? Did you have trouble getting funding?
Funding was not a problem because I had family funding. My dad [iconic fashion designer Ralph Lauren], being a visionary, understood my concept. A lot of people didn't get it.
Our opening date proved to be a challenge. We were set to open in September 2001. Because of the 9/11 attacks, we pushed it back a month until October. There were a lot of slow downs, deliveries and fixtures arriving late, that kind of thing.
Even though there weren't a ton of tourists—no one was coming into the city—we still had steady traffic, which was great and not so great at the same time. It was a challenge because our floor staff didn't have a lot of time to get trained, so they rang up some items incorrectly and some things didn't have prices on them. We got through it mainly because people loved the store right away.
 
Looking back on the last 12 years, do you have any regrets?
I'm not sure I would call it a regret, but when we opened, we also opened three mall stores. I didn't want to go in that direction, but other people on my team thought it would be a good move. We ended up opening many more mall stores and it was difficult to keep a pulse on that many locations. Each of the leases was for 10 years, so they just closed.
 
What's it like to work at Dylan's Candy Bar?
It's really fun. We have candy literally everywhere. Our conference room table is a glass gumball machine and our visitors love that. We are a young company; the average age is around 30. Our retention is really great; many people are already celebrating their 10th or 11th anniversaries. We let dogs in the office, we go on summer outings and we celebrate everyone's birthdays with cupcakes. Being a small office, everyone knows each other. Some people are even relatives—their brothers or sisters work here, too.
 
What does the future look like for the business?
We have a cocktail bar onsite now, which is doing really well. We want to expand to more partners and locations. We are looking at Chicago and Canada. We are opening airport locations at JFK, Detroit Metro and LAX.
 
What about you? Do you see yourself starting another company someday?
I'm not sure. I want to see more growth for Dylan's. I want to see some of our stores grow into 30,000 square feet instead of 15,000. But on the side, I have another passion: animals. I've considered tying the company to a charity or even starting my own animal shelter at some point.
Meet more inspiring, successful entrepreneurs in our Building an Empire Series.
Photos from top: Thinkstock, Vallery Jean/Getty Images, Lawrence Lucier/Getty Images