Behind an unmarked gray door covered in graffiti, the Brooklyn-based Grado family runs Grado Labs, manufacturing headphones and phono cartridges beloved by a cult following of audiophiles and musicians worldwide. With an advertising budget of zero and sales fueled by word of mouth, the company has earned top ratings from Consumer Reports and ranked among Mashable's top 8 Most Social Small Businesses.
Grado Labs was founded in 1953 by Joseph Grado, who hand-manufactured audio equipment in the same four-story building where his father once operated a fruit store—and where the company still operates. Joseph passed away in 2015, and Grado Labs is now run by his nephew John Grado and his great-nephew Jonathan. John's wife, Loretta, and his younger son, Matthew, also contribute to the family business.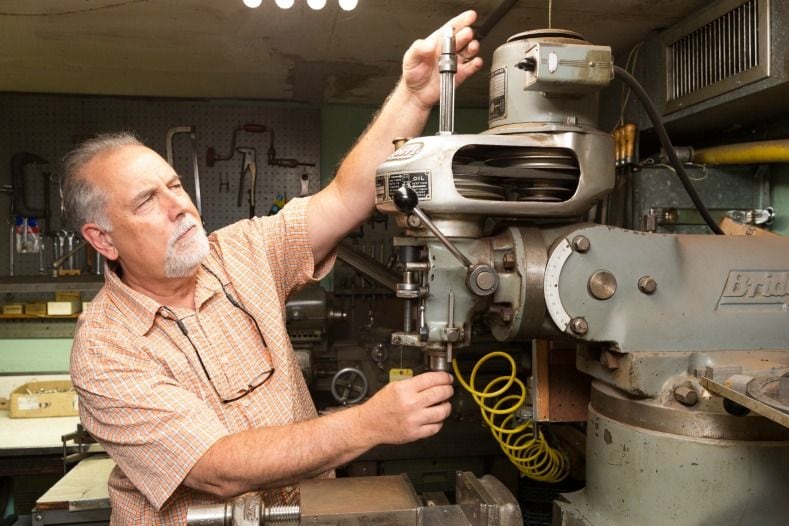 John Grado, president and CEO of Grado Labs
The father-and-son team of John and Jonathan oversee about twenty employees led by a pair of sisters who have run Grado Labs' production since 1994. Some who report to the family's townhouse for work wear magnified glasses for detailed labor with fine tools, while others operate a plastic injection-molding machine. In upstate New York, about ten more work for a family friend, to whom the Grados outsource labor for their products' wood (mostly African mahogany) and metal components.
Several members of the diverse Brooklyn team, drawn mostly from the surrounding neighborhood of Sunset Park, have seen 25-year-old Jonathan—now vice president of marketing—grow up. "They measured my [changing] height with pieces of tape on the wall," he says, seated in Grado Labs' top-floor listening room, cloaked in dark blue walls and plush carpet. "I grew up on this floor and would walk downstairs to talk to everyone. Sometimes I smashed things together, thinking I was helping, but mostly I watched them build. They're a second family, really."
Jonathan Grado, Grado Labs' vice president of marketing
His father, John, grew up in the same space, eating cookies at the table and observing his uncle create inventions would earn him nearly 50 patents and induction into the Audio Hall of Fame in 1982. "I came into the business at 12 years old because I wanted to make some extra money to bring my girlfriend to the movies," John says. "After college, I came in and took over daily operations. That was in the mid-to-late '70s, before computers. I'm a numbers buff, so I had it all figured out."
In 1990, John, now president and CEO, bought the business from his uncle, who stayed on as product designer and consultant. John had seen demand for his uncle's turntable needles fall off in the late 1970s, when compact discs entered the market. By the mid-'80s, he knew that Grado Labs had to diversify to stay in business. Given the overall low quality of headphones back then, he thought the company could make an impression in what was still a small market. In the early '90s, seeing that every student would one day have a laptop and need headphones, he pivoted the company in that direction. From that point on, Grado Labs saw steady growth until the early twenty-first century, when Apple introduced the iPod.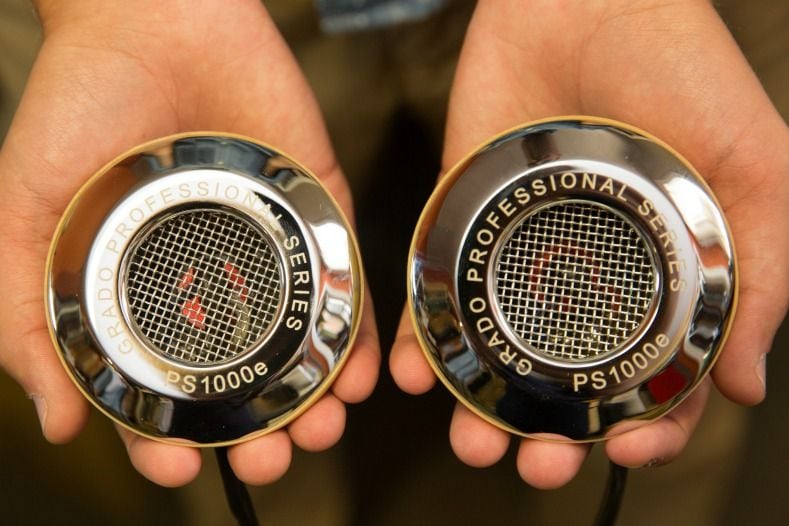 In business since 1953, Grado Labs manufactures headphones and phono cartridges.
"That's when the rocket really took off. Today everyone is in the headphone market. We get notices from China all the time offering to build our headphones," John says. "Our main concern is quality. You see the building here. This is who we are. We compete against billion-dollar companies with 500,000 square feet of production space. We only worry about quality of sound. Others care about moving a commodity."
Now Grado Labs sells roughly 250,000 headphones and 70,000 phono cartridges annually. With just three generations of major product updates since 1991, Grado headphones range from $79 for the SR60 to $1,700 for the Professional Series 1000. While they've entered the in-ear headphone market, they sell mostly over-the-ear styles through their online store, 400 dealers in the United States, and distributors in 68 countries, purposely avoiding big-box stores.
We compete against billion-dollar companies with 500,000 square feet of production space. We only worry about quality of sound. Others care about moving a commodity.
—John Grado, president and CEO, Grado Labs
The "Grado sound," as known among industry insiders for its warmth and clarity, is due to their headphone's open design, says John. Its speakers' diaphragms, which move the air that creates the music, can move freely back and forth, he explains. "We've always been known for [highlighting] a very lovely midrange," he says, "which accounts for probably 85 percent of music." Many mass-market headphones have a closed or sealed design, he says, creating pressure when the diaphragm moves, and more emphasis on the heavy bass range of music. His own hearing ability was developed through decades of training with his uncle, widely known within the industry as "Golden Ears."
After 63 years in business, the Grados know what works, but they also love to play around with new wood and various types of leather in collaborating with other brands. In 2013, a whiskey company asked them to create limited-edition headphones using wood from their white oak whiskey barrels. The same year, Grado Labs sourced wood from a neighboring Brooklyn maple tree that had fallen in a storm. Creating as many headphones as the tree would yield, they've sold about 1,000 pairs of the GH1 [Grado Heritage One] model. With nearly 5,000 orders within a week of release, they had to cap the quantity buyers could order.
The company's founder, Joseph Grado, was John's uncle and Jonathan's great uncle.
Meeting demand for products with such a lean staff proves to be an ongoing challenge, John says, "But the crew almost always surprises me at what they can turn out. When the holiday season gets crazy, I give them carte blanche: 'Do you want to work 24/7?' Sometimes we have a three or four-month backorder, but they get it done."
Jonathan describes a few collaborations currently in the works as "fun experiments" that make for good stories, and those narratives help to engage the company's active social media following. With roughly 70,000 organic Facebook followers—a high number for a company of Grado Labs' size—Jonathan loves to keep the conversation going with longtime fans, ensuring that they still feel part of the family. On Instagram, he gets to showcase his love of photography, styling and shooting most product shots appearing there.
Over the years, Grado Labs has developed a cult following with audiophiles.
"I get to enjoy my hobby and do work at the same time," he says, recalling the early days of building Grado Labs' social media presence. As an undergraduate graphic design major, he had to beef up his work experience for a mandatory resume review. He asked his dad if he could include "Director of Social Media" for Grado Labs. At that point, the company had no social presence, so John said, "Only if you do it." Jonathan said, "Fine," created their Twitter and Facebook, and it snowballed.
"Growing up, none of my friends knew about us," Jonathan says. "Since we don't advertise, you had to be an audiophile to know about us. When I made social accounts, it gave people who knew us a place to gather."
Thanks to Jonathan's marketing efforts, the company has developed a large number of social media followers.
Despite Grado Labs' global reach into the highest echelons of the audio world, John and Jonathan often feel like they're operating in their own little world, and in some ways, they still are. Through the intimacy of their signature sound and a strong, connected following, everyone is still invited into their living room.
Photos: Christopher Lane