Elina Furman is the unofficial winner of the "why-didn't-I-think-of-that?" award. She is the co-founder of Pley, a subscription service for kids who love LEGOs. Starting at $15 per month, families that subscribe to Pley can order LEGO sets, assemble them and then send them back for a new set. The model cuts down on in-home toy clutter while simultaneously teaching children the importance of sharing. (They can even write a note to the next child who will receive the set.) Pley is basically Netflix for LEGOs.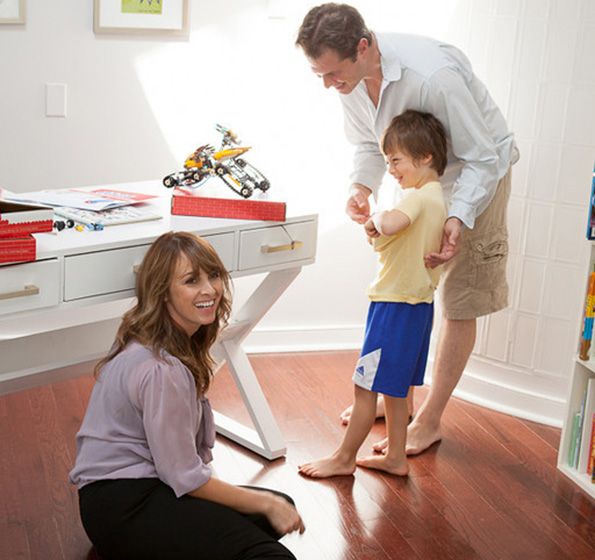 "The reason no one has done this before is because it is very complicated to start a company like this," Furman says. "From an operational standpoint, it is madness. We send out complete LEGO sets, collect them when a family is finished, wash and sanitize them, make sure we have extra pieces to fill in lost ones and send them out again. The barrier to entry is just too great."
If Furman's name sounds familiar, it is because she's the author of more than 20 books on topics including dating and post-college life to celebrity memoirs. In 2009, she launched A-List Mom, a daily email newsletter for busy mothers that boasts more than 70,000 subscribers. Back in 2012, while working with advertisers for A-List, she started paying attention to subscription-based services. Pretty soon, a light bulb went off in her head. 
"I was working with subscription-based services, like companies that would send craft ideas to moms, and started becoming a customer myself," she remembers. "I knew there was demand for anything to simplify a mom's life, so I set out to start my own subscription-based service for families."
Furman just wasn't sure what type of subscription service to start. Later in 2012, Furman was introduced through friends to Ranan Lachman, a finance veteran looking to start his own subscription-based service. The two got to talking about their children (each has two kids), all of whom are obsessed with LEGO. The idea for Pley was hatched, and before long, Lachman moved to San Jose, California, from New York City, to be closer to investors and to build a warehouse and team. Furman stayed in New York to focus on building the brand and interacting with potential customers.
Pley launched in May 2013 to an explosion of press coverage and strong interest from LEGO-loving families. Business hasn't slowed since. The company ships nationwide, has 23 employees and just closed its Series A investment round.
OPEN Forum spoke with Furman about why her company will change the way kids see the world.
The logistics of your company sound like a nightmare. How can you possibly manage thousands of LEGO pieces?
Funny you ask. Ranan and I came up with the idea for a company based on LEGO during our second meeting and I remember saying that we'd never be able to manage 15 million pieces of LEGO. But we talked through it and created a very specialized process for capturing each piece, sending them out and disinfecting them when they come back to the warehouse. As a mom, the disinfecting part was one of the biggest issues for me. Through a lot of hard work, we've created a system to make sure each piece is clean before it goes to a new family.
What about lost pieces? I imagine kids lose LEGOs pretty frequently.
Yep, we address that, too. We allow up to 15 missing LEGO pieces per set without a charge. We have thousands of extras on hand to substitute in for each shipment.
What is it like to work with Ranan? Do you have similar personalities? How do you make it work?
I really like working with Ranan, but we have very different personalities. We met while we were both living in New York, but he soon made the decision to move to San Jose, which made sense. He got really into developing an algorithm for the business while I was concerned with overall branding—and we soon realized that we had some differences.
Before officially launching, I wanted the site to be perfect and beautifully laid out, while Ranan wanted to just get it up and then work on the brand. We worked it out and ultimately decided to not wait and go for it as long as it was converting—which it was.
The issue came, though, when we went to investors and they said we didn't really have a brand. It hit us that, while we had a great offering, our brand image wasn't that strong. Ranan then realized how important branding was and we launched our Web 2.0 site, complete with a full rebrand to Pley from Pleygo [the company's former name], right as we were securing our Series A financing.
Ranan and I have had to put our egos aside to do what is best for the company. There are bad days when we don't see eye to eye, but through it all, our basic core values have always been in alignment—to be really lean, thrive on a small budget and do what is best in the interest of our customers.
How do you deal with demand for LEGO sets? Can families order an unlimited supply every month?
Managing customer demand has been a challenge. No, you can't order an unlimited supply, and we've had to explain that to customers over the past year. If you turn around sets quickly, you can get four or five sets per month.
Growth has been an issue for us. On one hand, you want to grow quickly, but on the other hand, growth can kill a company if it isn't careful operationally. We ran into that during the holidays. We had explosive growth during that time and had to slow our shipping down considerably. People complained and were very vocal, which was actually helpful to us. We were very transparent and communicated with our customers the whole time. We apologized and rectified situations and gave credits. It ended up being a great learning experience for us.
You've been quoted as saying that Pley will help change the way kids see the world. What do you mean by that?
Several things. First, our children are in the middle of a brain drain crisis. Some say that by using things like the iPad and watching TV all the time, our children are losing their fine motor skills. We are worried about this crisis and want to bring back educational toys into the minds of kids.
Second, we are really passionate about creating a sharing economy within the lives of children. The traditional economic model of materialism and consumer waste is frustrating people; they buy something, use it once and it sits and languishes. Because of that, companies like Zipcar—where instead of owning a car and using it once a week, you rent a car for a low cost once a week—are thriving. People want to be as lean as possible.
I think "sharing" will be as commonplace as social media in two years. In 10 years, it will be how people consume and interact with the world. Kids are setting us up for that—they are learning it first. It is our new paradigm. 
Read more articles on building an empire.
Photos: Pley