In business, it's not too far-fetched to say you are who you know. So much of a growing business's success can be attributed to the relationships they build in their industry.
Members of TrendSeeder, a New York City-based accelerator program for fashion companies looking to scale, seem to know all the right people thanks to founder Avani Patel.
There's the TrendSeeder company that launched a successful holiday pop-up shop inside a buzzy designer brand known for its impossibly cool customers and understated pieces. "They sold through their inventory," Patel says, excitedly. "It was so successful that they are rolling out more partnerships with [the company]."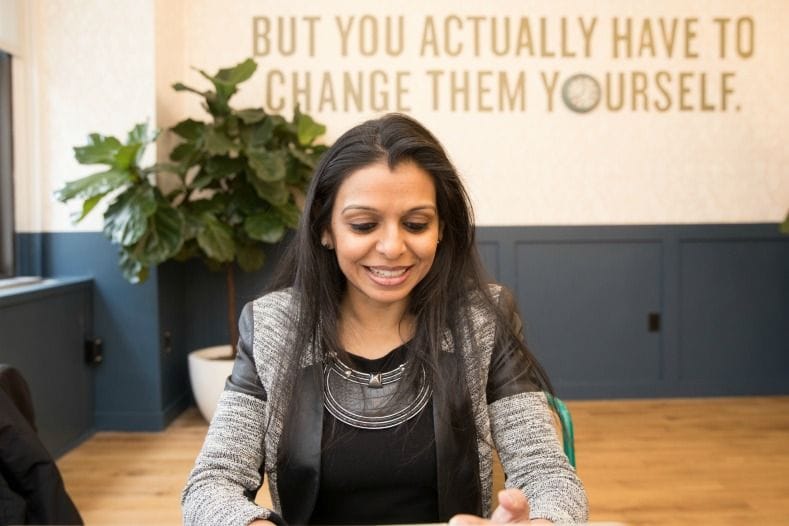 TrendSeeder founder Avani Patel
And then there's the founder who was able to raise money from investors after deciding to change their model, thanks to a frank conversation with Patel.
"I said, 'I really think that if you want to be as big as you want to be, that vision is only going to work if you go B2B.' She came back and [said], 'Every investor I've spoken to [said] that was the right move,'" Patel says.
Under Patel's direction, TrendSeeder is growing the next generation of fashion tech companies by giving them what many ready-to-scale companies lack: access.
"Access to education, access to mentors, access to investors and access to business development opportunities," she explains. "If you can bring those pieces to the table for entrepreneurs, it helps them grow their business and scale in a more efficient and effective manner. They're not spinning their wheels."
Patel's been in her founders' shoes before. She was the co-founder of Nasaani, a contemporary men and women's fashion label that used Indian fabrics and embroidery techniques. Patel and her sister launched Nasaani while she was a self-described tomboy first-year law student at Northwestern University in Chicago.
"Anybody who knew me in college was like, 'Wait…you started a fashion label? What happened?'" Blame Chicago's Magnificent Mile high-end retail district—"I developed a shopping habit, and I got tired of everything that was offered there," she says. "I [thought], 'Well, why not do this ourselves?'"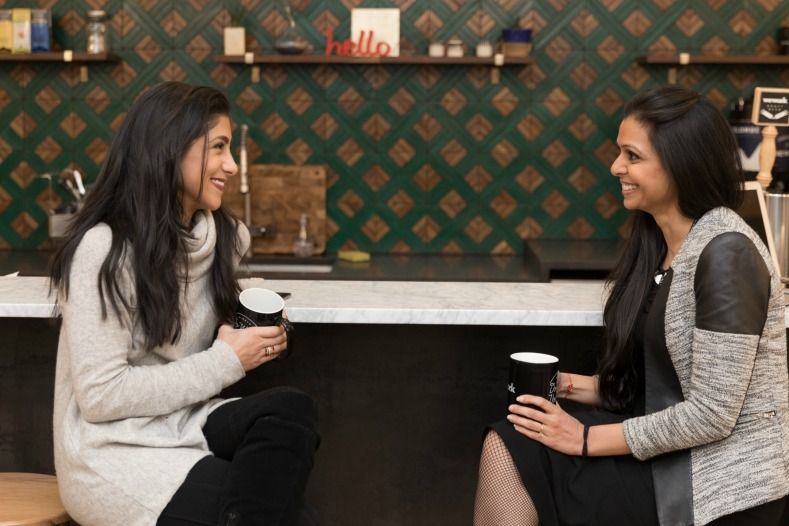 Patel (right) with Sikeen Paroo of Harvard Business School's Startup Studio
Nasaani scored some enviable wins—a fashion show at a big music festival, the opportunity to make a pair of pants for an iconic, fashion-forward rock star—but the sisters ultimately decided to close up shop and pursue their careers.
Yet after seven years as a mergers and acquisitions attorney, Patel was ready to get back into fashion, this time as an entrepreneur instead of as a designer.
"There were so many inefficiencies in the business [of fashion]," she explains. "I thought there were better ways of doing things."
It seemed like perfect timing, too: Fashion tech was booming, with companies in the industry launching to much fanfare. But Patel soon realized she was missing a key ingredient to her secret sauce: "I didn't have the relationships in the industry [anymore]," she says. "One of the things about these types of industries is that relationships matter. That's what opens doors. I made the decision to go back to business school in New York to work on building out that network for myself again."
Patel struck upon the original idea for TrendSeeder as a student at Columbia: an e-commerce platform that pre-sold items from emerging designers. It was a way "to help them solve [their] cash-flow problem" while telling their stories.
After graduating B-School, Patel launched TrendSeeder in July 2012 with $500,000 in capital raised and 75 designers on board. Although the designers appreciated the e-commerce platform, they seemed to be more interested in Patel's expertise, asking her for legal advice and help with strategy and fundraising.
One of the things about these types of industries is that relationships matter. That's what opens doors.
—Avani Patel, founder, TrendSeeder
Becoming a consultant for 75 businesses wasn't feasible. So Patel turned her attention to accelerators—programs that offer growth-minded founders classes and mentorship in exchange for equity share. She had been interested in joining one herself, but heard from other fashion tech founders that accelerators weren't always knowledgeable about the specific needs of their industry.
"I had this "aha" moment," Patel recalls. "At this point, I had been through enough school. I had the companies that needed help, and I had built out this network of people in the industry who were really excited to help these emerging companies. I figured I had all three pieces, why not do this?"
In January 2014, Patel relaunched TrendSeeder as a fashion accelerator program. A class of early-stage companies signed on for a four-month "mini MBA." C-level executives from some of the top names in fashion came in to teach topics and serve as mentors.
Though TrendSeeder's first cohort was getting a lot from the program, Patel realized four months just wasn't enough time to get an early-stage company ready to scale.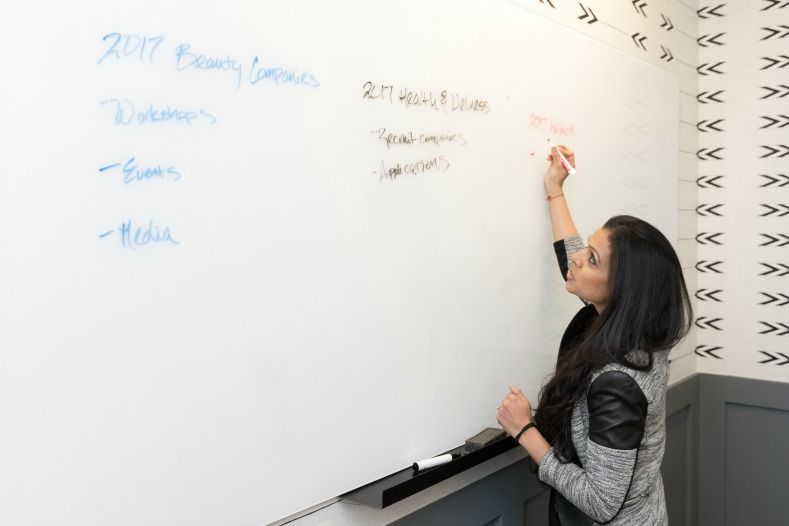 Although TrendSeeder is an accelerator program, it focuses on growth companies, not early-stage companies.
"It could take a year, two years to perfect a product," she explains. "We shifted our focus to growth companies—companies that already had their product, knew that it was something that could work [and] just needed to add fuel to the fire to scale their business."
Patel also knew she needed TrendSeeder companies to have a special value proposition, whether it be a hard-to-replicate supply chain (like Naadam, part of TrendSeeder's 2015 program, which gets its cashmere from the middle of the Mongolian desert) or patented technology (like Alexander Isinhue, an eponymous line of shoes created by an engineer that can go from a high to low heel and part of the 2014 program).
The pivot has really worked for Patel and the constellation of companies she's pulled into the TrendSeeder family. She has become a fashion startup macher, fostering productive and important relationships between established businesses and her up-and-comers in an industry that isn't always known for being warm and welcoming.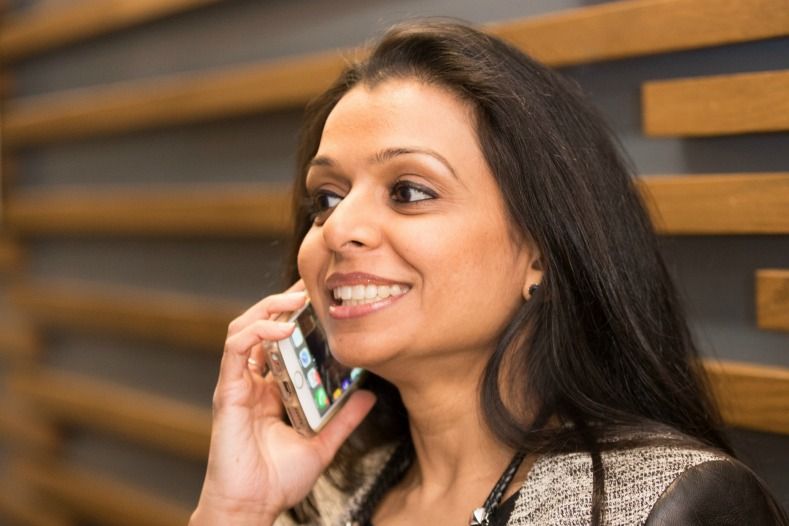 Patel helps to build connections between companies and mentors in the fashion industry.
The TrendSeeder model has picked up a few fans in fashion and business, most notably Harvard Business School. HBS's Startup Studio tapped Patel to be its director and run their program in New York City.
"We've built something that Harvard thinks is valuable," Patel says. "That's a great feeling!"
Not one to rest on her laurels, Patel is ready to scale her own company after years of helping others do the same. In early 2016, she brought on a business partner—TrendSeeder president Matt Jung—to help manage the company's growth. They did a round of fundraising (up to $500,000) to cover the company's operation costs, and are now working on sponsorships and partnerships with larger companies. That money will go into a TrendSeeder fund used to help "infuse additional capital" into portfolio companies.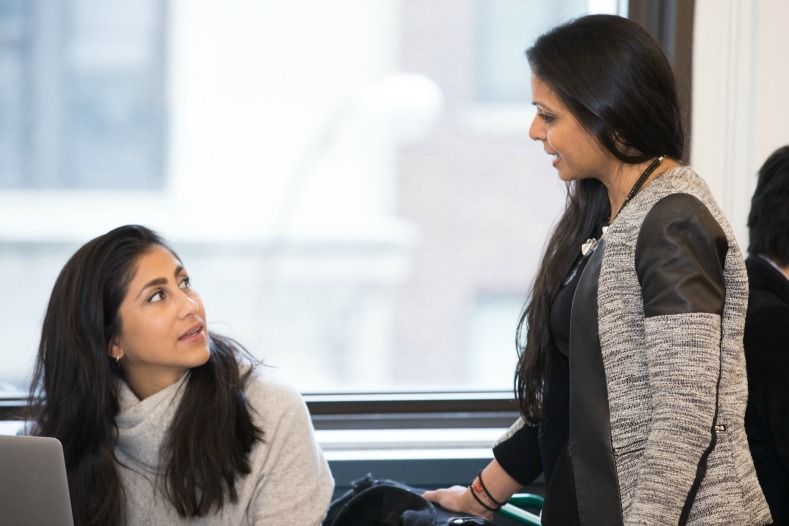 In 2017, TrendSeeder plans on expanding into the beauty and wellness market.
TrendSeeder recently opened up the application process for the new year, and plans on expanding into the booming beauty and wellness space. A whole new cohort will get to grow and learn from the array of fashion world insiders Patel has cultivated for TrendSeeder. But one gets the sense that Patel is getting just as much from the experience as her companies are.
"If you distill down what I do for a living, I help people fulfill their dreams," she says. "For me, it's not just about my portfolio companies growing. I feel emotionally invested in these companies because I want them to succeed. All of these founders are trying to build their businesses. I get to help them do that."
Photos: Christopher Lane