When Michael Preysman, 28, first decided to bail out of the world of Manhattan finance to start his own retail company, Everlane, he was setting out to solve a personal problem.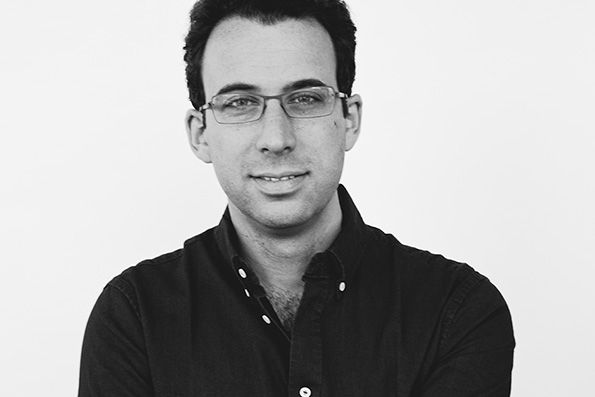 "You'd spend hours researching and shopping online, and it was difficult to find what you wanted," Preysman says. On the other hand, an afternoon stroll though SoHo would frequently result in a much-loved purchase.
So why not try to recreate the SoHo shopping experience, which involved much more limited choices but higher quality goods, on an electronic retailing platform?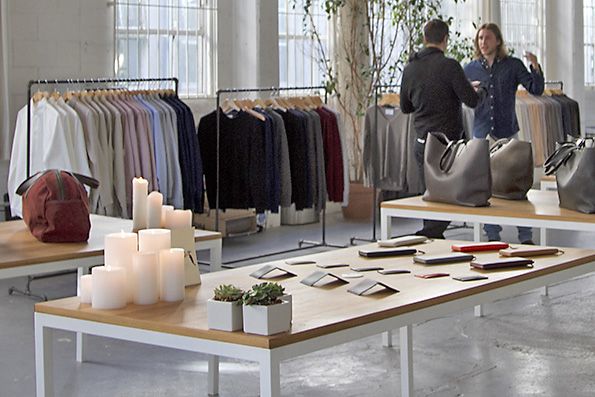 Preysman, who'd worked at a private equity company that specialized in large scale media and entertainment deals, knew nothing about retailing and got his first big shock when he learned about markups. "We found out that a $60 T-shirt from any upscale brand cost about $8 to make," he says. "We thought, 'Holy crap! That doesn't sound right.' "
A Quick Pivot
Deciding quickly that that business model wasn't for them, Preysman and his technical co-founder, Jesse Farmer, who's no longer with the company, decided to disrupt the luxury goods market by avoiding the traditional e-tailing model in favor of vertical integration. It's an increasingly popular strategy. Think Warby Parker (glasses), Indochino (men's suits, shirts and suit accessories), Bonobos (men's clothing) and Modcloth (vintage, vintage-inspired and indie clothing, accessories and decor)—all relatively new brands that exist online and sell directly to consumers.
Preysman wanted to do the same but with a passionate promise to consumers that the company would charge markups of just two times the company's production cost. To build a compelling brand, Preysman says "you have to have a strong point of view that doesn't exist in the marketplace. Ours is that designer clothes sell for eight times what they cost to make. Never at Everlane."
To keep his promise to keep markups low, Preysman and his team would need to manage production from start to finish. He began at the end of 2011 with a simple T-shirt, buying bolts of fabric, tracking down pattern makers and cutters, and finding a factory in Los Angeles to produce a small run of 1,500 "super high-end" T-shirts that he planned to sell for $15.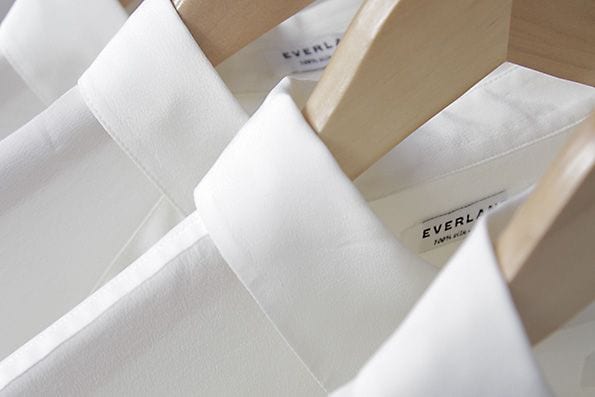 By putting the word out to friends and family, and through a blog that told the Everlane story, the company signed up 60,000 members in four days and had more demand than it could handle. "We had a wait list of four to five months," Preysman says. "Production takes six to eight weeks, and we hadn't even started the second round."
Scaling the Model
The company currently sells 15,000 to 20,000 T-shirts a month and, Preysman says, "we run at break even." He's the first to concede that his company's business model won't be financially viable until he can scale the business.
To do that, he's added more products, such as sweaters, sandals and travel accessories. Each one is designed by the Everlane team in Los Angeles, and then manufactured at one of 12 factories in the U.S., Europe and China.
He's meticulous about choosing his manufacturing partners and has visited each one of them, with the exception of the Scottish facility that makes Everlane's scarves. "They've been in business for 250 years," Preysman says, "and they produce for every luxury brand."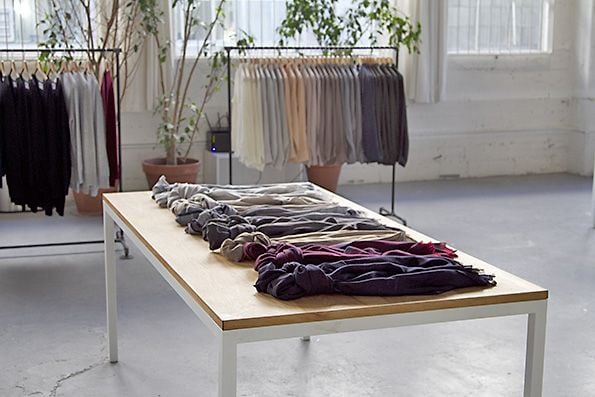 For all of Everlane's products, from silk shirts and cashmere sweaters to canvas bags and leather wallets, Preysman seeks out factories that he knows manufacture goods for the luxury companies that are his higher-priced competitors. He then evaluates them using three criteria: quality, ethics and price, with the first two being most important.
"They have to meet or exceed on quality and ethics," Preysman says. To determine if the companies fit his criteria, he'll frequently meet with factory owners several times before signing with them to ensure he's made the right choice. 
A Compelling Brand Story
To be noticed by consumers in the noisy, crowded environment of online retail, Preysman knows that Everlane's brand must be distinctive. A key element of the brand, he says, is complete transparency. To that end, consumers can read detailed descriptions of all the manufacturers the company works with, such as Mr. Hong's factory in Dongguan, China, where Everlane produces weekend bags and backpacks, or a leather craftsman named Pepe in Ubrique, Spain, who makes Everlane's wallets.
In addition to the backstory, many of Everlane's product descriptions include a "true cost" infographic, which indicates the exact cost of each step in the manufacturing process (fabric and trims, cutting, sewing, etc.), totals everything for true cost, and then compares Everlane's markup to traditional retail. Preysman says he's planning to produce infographics for each of the company's products, a total of 30 items at this point.
With approximately $3.5 million in investment capital from Kleiner Perkins Caulfield & Byers, SV Angel, Maveron, Lerer Ventures and others, Preysman and his team of 30 employees in San Francisco and Los Angeles are designing new products to include in their line, such as outerwear and women's shoes. Preysman insists that with the exception of the occasional popup shop, he has no intention of building stores. 
"The world is moving online," Preysman says, "and if we want to be the best at that, that's where we should focus 100 percent of our effort."
Read more articles on startups.
Photos: Everlane