Rent The Runway is one of the most successful e-commerce sites today and is constantly innovating and adding new features. The concept is simple: women can rent a dress from high-end designers like Diane Von Furstenberg or Nicole Miller for special events like a wedding. After the event, they simply return the gown. This means spending between $50 and $200 instead of thousands. The New York Times recently reported that other sites are rushing to copy some of Rent The Runway's features, such as having real women model the products. 
Ashley Lutz, of Business Insider, and working with OPEN Forum, interviewed CEO and co-founder Jenn Hyman to find out how she took an amazing idea she had with a Harvard classmate and turned it into a multi-million dollar business. 
Ashley Lutz: Based on Rent the Runway's success, what advice would you give new businesses?
Jenn Hyman: The best new businesses build on concepts that already exist but deliver a service to customers in a new way. For instance, the desire to "Rent The Runway" has been around for decades, women would just buy an evening gown and return it to the store after their special occasion. Another thing that has affected my business is that so many women are conscious of their image because of Facebook, Instagram and Pinterest. It's not just about looking good anymore, it's about building your own personal brand. We help women be smarter about what they buy by allowing them to rent some items. So businesses should think about something that customers already do and then present it to them in a totally different and unexpected way.
AL: What should businesses know about today's customer?
JH: I think that it's a fallacy for any retailer to believe that customers aren't cross-shopping or that they aren't extremely educated for every rental and purchase decision they make. What retailers can do to accommodate today's shopper is to provide as much information and data as possible. At Rent The Runway, we provide shoppers with photos of women who are their exact size wearing the item and sharing their experience with it.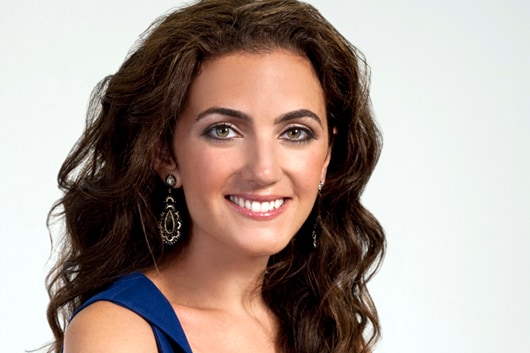 Photo courtesy of Jenn Hyman 
AL: How is the retail business changing at the moment?
JH: Shoppers are valuing quality over quantity, they're valuing the real thing instead of knock-offs. Instead of spending for a bunch of stuff that will fall apart after a season, they want valuable items. There's something different about wearing a designer dress, they're constructed better. Designers are artists and make clothes to accentuate the way you look and bring out the best version of you. Until you put on an amazing dress, you don't understand the difference. Part of the "quality over quantity" trend is also because of a major shift in the media. Because of reality television, a teenager in the middle of the country knows a Birken Bag or a Louis Vuitton shoe. 
AL: As someone who has seen massive success in a short time, what advice would you give to other business owners?
JH: You absolutely need to love and believe in the concept of what you're doing. I'm constantly working after-hours, recruiting new candidates and going to events. When you have a startup, work becomes your life. But that's OK with me because I believe in the greater mission of what I'm doing. We're maximizing people's happiness by delivering Cinderella moments, and helping women fell self-confident every day. Your business has to mean more to you than making money. I never have an ounce of regret for all the hours I devote to my job. 
AL: How do you treat your customers?
JH: People are so much better than you would ever think they are. They're more trustworthy, and more honest. When I started the business, I thought there could be a possibility that people wouldn't take care of the inventory but the opposite has turned out to be true. We have low to minimal rates of theft. If you put the positive philosophy that the customer is right no matter what, then I believe those customers will give back to you.
AL: What kind of employees do you look for when you hire?
JH: I'm very appreciative for my job, and so I look for other people with that "appreciation chip." I'm happy every single day because I love what I'm doing. For my business to succeed, I need other people who are optimistic and have the "glass half-full" mentality. Start-ups and small businesses are challenging and hard, there are days when you don't know if you're doing to get through it. I want people around me who are constantly able to understand that it's a privilege to build something great from scratch.