Unilever—the brand responsible for Dove and Ben & Jerry's—has a company culture so appealing that it attracts talent from all over the world. In fact, Unilever is the world's fifth most in-demand employer in the world, according to LinkedIn.
So how do they do it? Primarily by finding employees who believe in their message of sustainability.
OPEN Forum spoke to Unilever's global resourcing director Paul Maxin about the company's success in building a strong core employer brand and what small businesses can learn from it.
OPEN Forum: How does Unilever attract top talent?
Paul Maxin: I think it's our messaging. It's encouraging to see how our sustainable living plan sits with our ambition to double the size of our business while reducing our environmental footprint. That's become an increasingly inspiring message to motivate people to join the company. 
We look for people to not just have those values, but to be able to add value and bring the sustainable living plan, which we report on an annual basis, to life.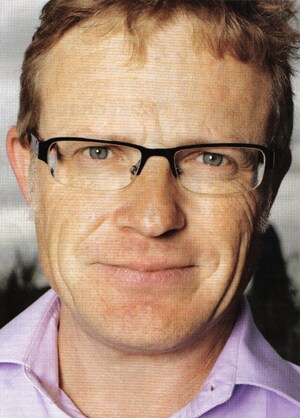 Courtesy of Unilever 
OF: What's unique about your hiring process?
PM: I think it's rare for an organization of our size to have a consistent employer brand that stretches across all levels of seniority, from interns to management trainees to mid-career hires to executive recruits.
In terms of the approach, it's very similar to the way we deal with our consumer brands, the way that our real life stories play out with underpinnings of sustainable living. That consistency of message and employer brand helps differentiate us. 
Channels like LinkedIn, which has 175 million-plus profiles, enable us to deliver those employer brand messages, which are aligned with the overall business messages.
OF: Does that one message work with everyone?
PM: It appeals everywhere, but it doesn't appeal equally everywhere. Sustainability is a critical part of our business objectives, but we need other skill sets as well.
It is fair to say that in the same way we gather consumer insights for our consumer brands, we check the efficacy of our employment brand as well. Sustainability is within the top 10 key attributes that future employees are looking for, particularly for a multinational organization such as ourselves. That's the same everywhere. In some markets it's No. 1, in others it's in the top five and a little lower, but it's always a factor. 
OF: Do platforms like LinkedIn make it easier to find talent or is it more competitive because everybody's more accessible?
PM: In attracting brilliant talent for our organization, the method might be different, but the challenges are the same.
What has changed is a move from a company broadcasting information to having a conversation with potential candidates. For us, as a consumer-led organization, it's not just having conversations with candidates, but recognizing most candidates are consumers.

Then from an individual or personal perspective, you have to demonstrate that you share the values of the organization you join. For us, it's values of integrity, responsibility, respect and to be pioneering. 
OF: What do you do to present a uniform face to candidates despite hiring for such a huge variety of brands?
PM: We have a consistent local theme, and we craft some messages that are applicable globally, but those messages are localized as well. 
Unilever has a payoff line—"made by you." "Made by you" is very much about real stories, about the impact that employees at Unilever make. Those are stories that have a business impact, an emotional impact, a human benefit and a functional benefit. Those stories will be different in different markets, and for different levels of seniority.
We have an overall framework and an overall brand proposition, and we deploy that and apply the details behind the brand to local audiences.
Read more OPEN Forum interviews.

Photo courtesy of Unilever