The leisure and hospitality industry was one of the hardest hit during the COVID-19 pandemic. The U.S. Bureau of Labor Statistic's March 2022 data shows that employment in this business sector is down by 1.5 million (9.0 percent) from pre-pandemic levels. And according to the U.S. Travel Association's March 2022 Leisure & Hospitality Employment Update, as of February 2022, 73 percent of all U.S. jobs lost were in leisure and hospitality.
Of course, statistics don't tell the whole story. While many leisure and hospitality companies have struggled, others have risen to the challenges brought on by the pandemic and thrived. During the shutdown, the following companies focused on business expansion and employee retention, resulting in exponential growth upon reopening. 
MaxTour: Focusing on Marketing and Flexible Scheduling
Matthew Meier is founder of MaxTour. Based in Las Vegas, the company provides small group tours to outdoor locations, such as the Hoover Dam and Grand Canyon. Pre-pandemic, his company owned three tour vans and entertained guests from around the world.
"We had to completely shut down operations and lay off all staff during the pandemic," says Meier. "We were closed for seven months. Since reopening, we have been on a steady comeback, now employing double the number of workers that we had pre-pandemic, and we currently own six tour vans."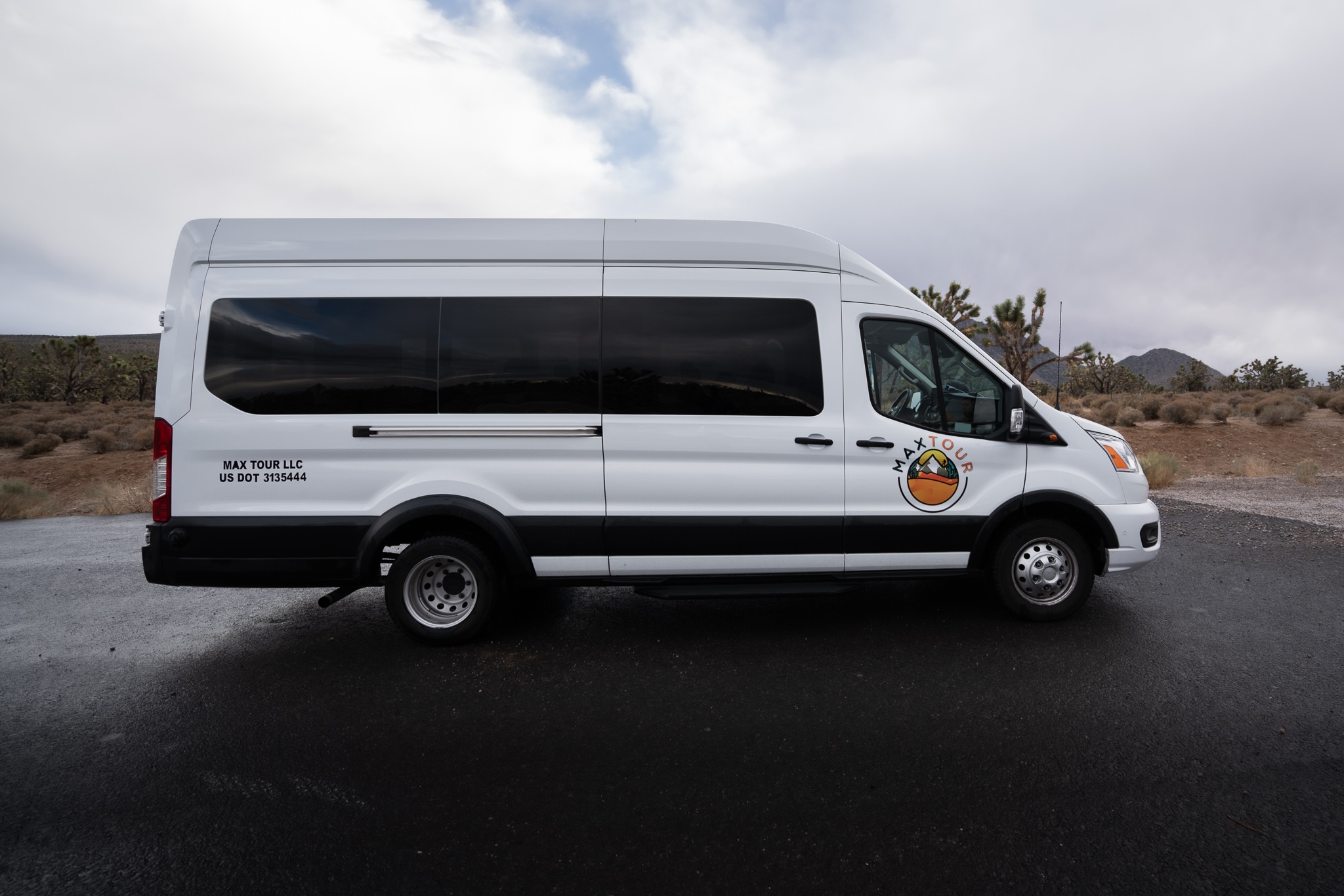 Despite closing completely during the pandemic, MaxTour has since doubled its number of workers—and tour vans.
During the pandemic, Meier focused on the idea that people would always have a desire to travel, so they worked to prepare for expansion and a fast rebound once travelers returned to Los Vegas. He spent the shutdown working on growth and marketing strategies, including conducting exclusive studies like their Best Hotels in Las Vegas, which helped generate media coverage while creating useful information for guests. 
Once MaxTour re-opened, Meier focused on ensuring employee retention and positive morale by raising starting salaries and making sweeping changes in the way employees are scheduled. "Prior to the pandemic, we set a schedule and sent it to employees," says Meier. "Now we ask everyone what days they want off for the following month, and we almost always accommodate them. One of our best employees said his mother once told him that compensation can be more than money. He often cites the company's flexible schedule as the key to his job satisfaction."
GF Hotels and Resorts: Rewarding Existing Employees
The pandemic reinforced what John Rubino, COO and president of Philadelphia-based GF Hotels and Resorts, already knew. "Taking care of your hospitality employees is vital, because they take care of guests, who bring repeat business," he says. Rubino credits that focus as one of the reasons the company nearly tripled in size in terms of hotel count during the pandemic.
We knew that associates were leaving our industry for other opportunities, so we focused on ways to retain the team members we had and attract those who left with an opportunity to return to an even better workplace.
—John Rubino, COO and president, GF Hotels and Resorts
When the shutdown occurred, Rubino retained his executive team at the corporate level where the hotel count was growing. (There were layoffs at individual GF hotels as determined by business volume and slowdown during the pandemic.)
As the pandemic wore on, Rubino and his executive team saw the labor crisis unfolding across the country. "We knew that associates were leaving our industry for other opportunities, so we focused on ways to retain the team members we had and attract those who left with an opportunity to return to an even better workplace," says Rubino.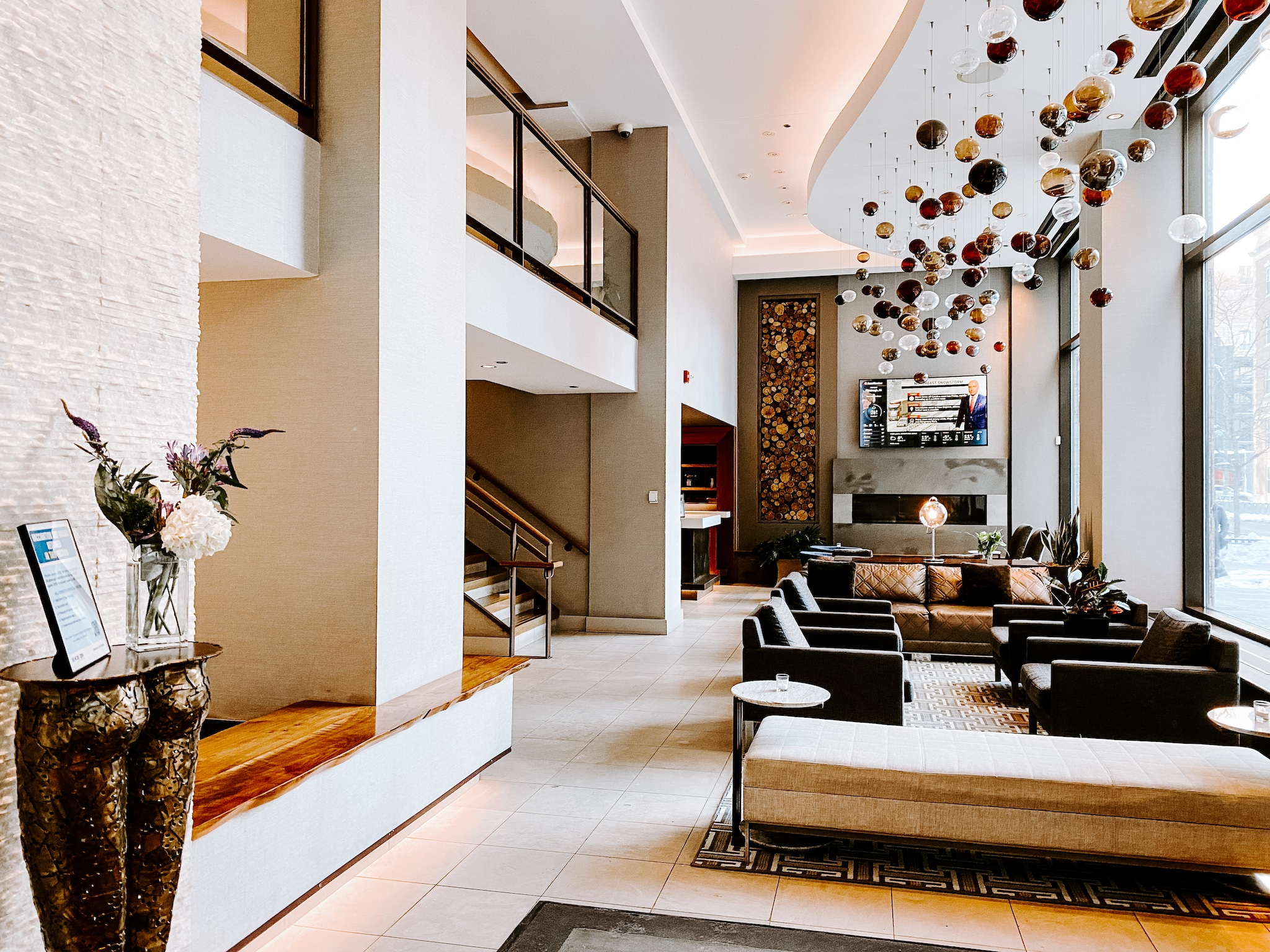 Executives at GF Hotels and Resorts created a guide to recruiting and retaining employees during the pandemic, as well as a career advancement program. 
GF company executives created a "Recruiting and Retention Playbook." While the guidelines include attracting new employees with sign-on bonuses and increased starting wages, a great deal of the playbook focuses on rewarding long-term workers for their loyalty.  
"Existing team members have received pay increases to honor their seniority, and we've given retention bonuses to tenured team members," says Rubino. The company also rolled out a career advancement program designed to provide training and education to team members so they can advance within the company.
Sushi Maki: Expanding Delivery Options and Employee Focus
While many restaurant businesses began scaling back during the pandemic, Abe Ng, CEO of the sushi restaurant chain Sushi Maki, decided to accelerate growth initiatives, including opening three new locations. The restaurant chain currently has 25 locations throughout South Florida.
"After enduring several of the most difficult months in our company's history at the outset of the pandemic, including 50 percent declines in revenue and staffing and supply shortfalls, we decided that expanding operations was the key to successfully steering our company through the storm and emerging stronger," says Ng.
To do so, the company shifted operations to expand delivery options for customers through deeper partnerships with third-party delivery providers, transformed their online ordering user experience and perfected the new polished fast-casual dining concept. This evolution of the traditional fast-casual features real glassware and plateware, rather than disposable, and enables customers to choose from ordering from team members or QR codes and enjoying meals at tables indoors or outdoors or picking up curbside.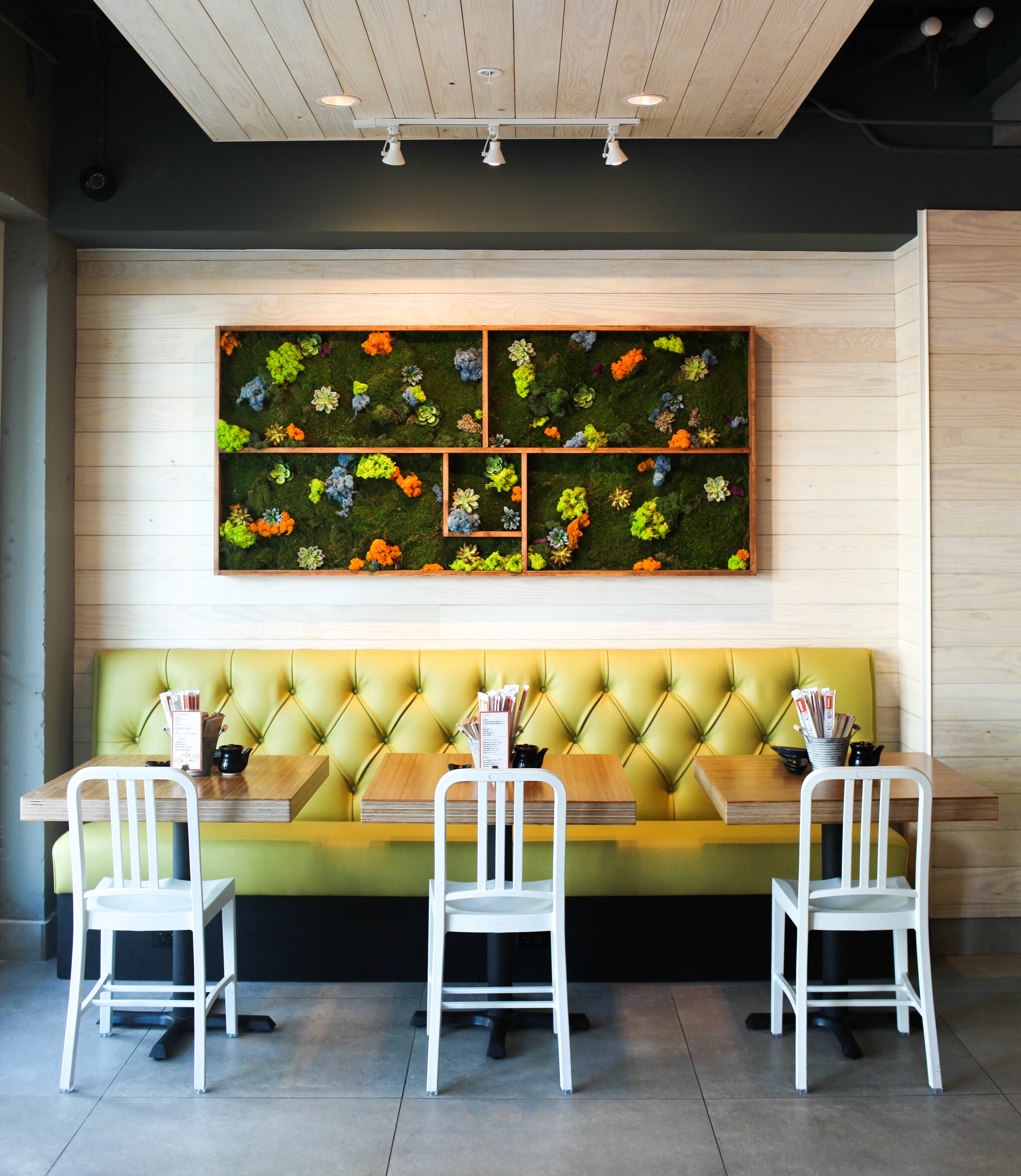 Sushi Maki CEO Abe Ng decided to open three new locations during the pandemic. Today, there are 25 Sushi Maki locations throughout South Florida. 

At the same time, Sushi Maki company leaders put a great deal of effort into ensuring a positive and rewarding work experience for employees. "During the tumultuous summer of 2020, we brought in a paid resource to lead culture conversations at Sushi Maki to build a more inclusive work environment," says Ng. "We also strengthened the company's employee benefits packages, providing more affordable healthcare; launched a 401(k) program; provided performance-based, success-sharing bonuses; and introduced classes to improve our workforce's financial literacy."
The results of these efforts have been a stronger than ever bounce back for the company. "Current YTD revenues at most Sushi Maki locations are meeting, and in some cases, exceeding 2019 numbers," says Ng.
The Goatel: Pivoting to Survive and Grow
Before the pandemic, Lainey Morse's company, Goat Yoga—which features outdoor yoga classes that include communing with real goats—was pulling in a million dollars a year. "We were having our best year yet in 2019 when COVID hit, and I had to shut down all locations for 2020," says Morse, the company's founder and president. 
To save her business, which is based in Bellfountain, Oregon at No Regrets Farm & Sanctuary, Morse developed The Goatel, a goat-themed vacation getaway. "We had trademarked the name in 2017, but Goat Yoga was growing so fast, we didn't have time to go any further with the concept," says Morse. "The pandemic provided the perfect opportunity."
Starting the Goatel kept Morse's doors open and that side of the business has become a profitable part of her company offerings. "Launching the Goatel provided a way to continue to offer goat yoga in private settings," says Morse, who opened the first Goatel at No Regrets Farm & Sanctuary.
"Each of our locations is in a unique rural area where guests can enjoy a dose of nature while bonding with loving animals," she says. Opened in 2020 and 2021, there are four additional Goatels in Georgia, Texas, Michigan and Oregon, with one in Illinois opening in July 2022.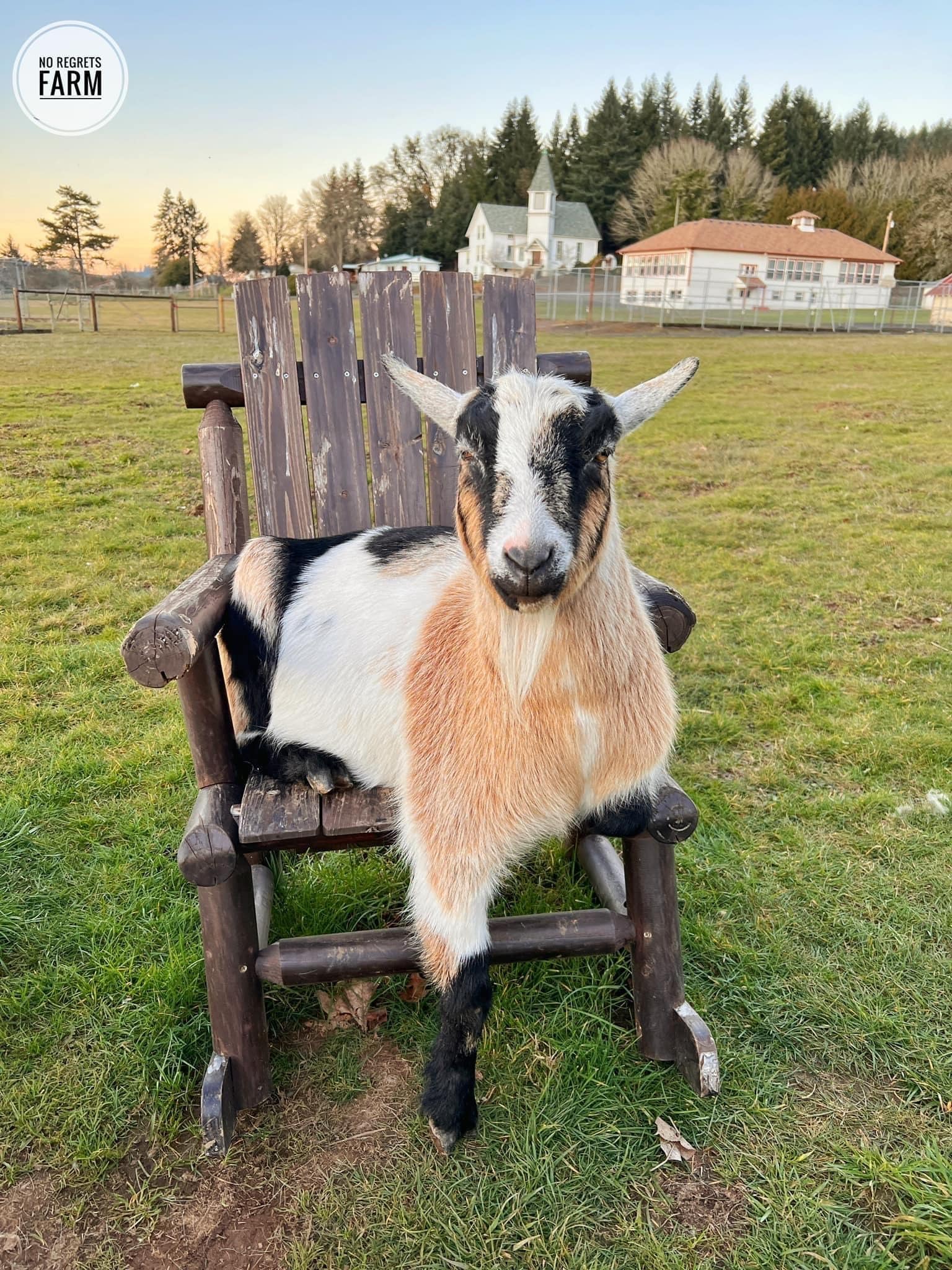 After the pandemic hit, starting the Goatel helped keep Lainey Morse's yoga business profitable—and growing.
To manage the Goatels, Morse added two new employees. "It wasn't hard to find animal lovers who wanted to work at a company focused on improving people's mental health using animals and unique outdoor locations," she says.
The additional locations license the Goatel name, and then Morse and her staff oversee the back-end business for each Goatel, including customer service, marketing, reservations, and maintaining the website.
Goat yoga is back up and running now at 10 locations throughout the U.S. at half capacity to allow for social distancing. "It works out better, since smaller classes allow more goat time with each person," says Morse.
Photos from top: Courtesy of Emma Del Rey, Courtesy of MaxTour, Tatiana Gonzales / WW Hospitality Marketing / Courtesy of GF Hotel Felix, Courtesy of Emma Del Rey, Courtesy of No Regrets Farm